Information Possibly Outdated
The information presented on this page was originally released on November 13, 2015. It may not be outdated, but please search our site for more current information. If you plan to quote or reference this information in a publication, please check with the Extension specialist or author before proceeding.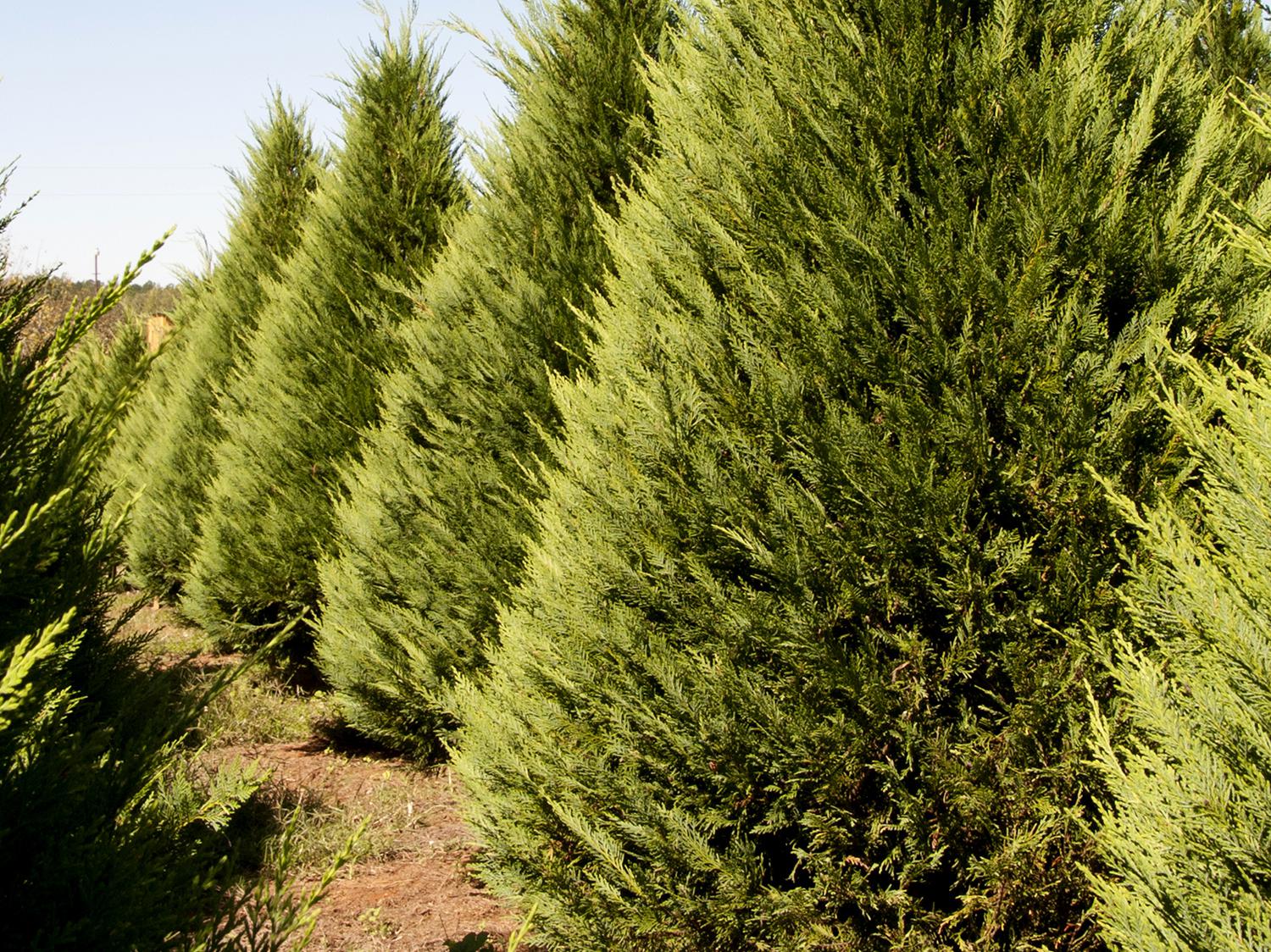 Newly planted Christmas trees hampered by weather
SAUCIER, Miss. -- Christmas tree growers in Mississippi expect a 7 percent increase in sales this year, but unfavorable spring and fall weather may hurt future supplies.
Stephen Dicke, a forestry professor with the Mississippi State University Extension Service, said growers successfully controlled insect and disease problems this year. However, a wet spring followed by a dry summer and early fall caused some growers to lose up to half of their 1-year-old trees.
"During the first half of the year, we had a number of foliage diseases spread by excessive rain and high aphid and white fly insect populations," Dicke said. "The older trees tended to survive the drought we saw more recently, but they quit growing for a while. The recent rains have really perked up the trees and got them ready for Christmas."
Prices vary among choose-and-cut Christmas tree farms across the state, but expect to pay anywhere from $7 to $10 per foot, which is a marginally higher price than in previous years. Dicke attributes this price increase to trees being taller and growers offering new varieties, such as Mexican cypress and green giant arborvitae. Tree farms also offer more traditional varieties, including Virginia pine, Leyland cypress and Western cypress.
Despite the loss of many young and newly planted trees, there is an uptick in the number of trees ready for harvest, allowing producers to better meet steady demand.
"Our growers can sell almost every tree they grow," Dicke said. "Seventy percent of our growers are now supplementing their farm production with trees from other states to meet customer demand. Supplemental sales also give customers additional varieties of trees to purchase that will not grow in Mississippi."
According to a survey of growers by the Southern Christmas Tree Association, Mississippi's 2015 harvest is projected to exceed 30,000 trees with a total value of $1.68 million -- about $56 per tree. The average producer can expect to sell about 960 homegrown trees this year, with an additional 570 trees purchased from other states to meet customer demand.
While the early fall dry spell stunted the growth of many of his trees by about 1 foot, Larry Haley, owner of Holly Berry Hills Tree Farm, said he suffered the most damage from the constant rain his fields absorbed in March and April. He manages about 5,300 trees over his 17-acre farm in Saucier.
"This is the first time I've had too wet of a spring," Haley said. "We lost not quite 100 trees due to too much water draining through the soil. When my trees needed rain to flourish after we sheared them, we got really dry. That didn't hurt us as much, but I could have had an extra foot of growth on most of them with proper rain during that time. We were helped by a good bit of rain in late October and early November."
Dicke said the state has about 80 Christmas tree growers, eight of whom are new to the industry and selling trees for the first time this year. Southern Christmas Tree Association survey data indicates the average tree farm is 10 acres and is managed by a family who has been in the business for 22 years and expects to grow and sell Christmas trees for another 13 years.
Released:
November 13, 2015