Bronze Wilt
Bronze Wilt, Copper Top and Red Wilt are a few of the names used to describe this problem. The first visual sign is that the leaves of a single plant may wilt, followed with the development of a bronze coloration. The stem will develop a deep red or almost maroon color.
During the day the leaves of these affected plants will be very hot to the touch. This is due to an apparent shut down of the vascular system and a reduction in transpiration and evaporative cooling. The symptoms begin as a few scattered plants in the field and then will spread to more plants until the entire field may be effected. When the stems are cut, and the vascular tissue is examined, there will be no visual discoloration or other evidence of blockage like that associated with Verticillium Wilt. This problem may lead to, and is generally associated with, leaf and boll shed.
In some fields, if boll shed was severe, the cotton may regrow as a result of the reduced boll load. This will lead rank growth which may be attractive to insects. in affected fields (1998).
It has been speculated that low levels of potash could have caused the problem. Fields that I visited in 1998 may have shown some possible symptoms of potash deficiency. However, potash deficiency did not cause the problems described here. In fact, the wilt problems associated with these fields led to the symptoms of potash deficiency.
This problem (Bronze Wilt) was first observed on a large scale in 1995. The problem was very severe in Louisiana in 1995 and Mississippi had problems in several fields. However, there were only a few fields in Mississippi that had a significant yield reduction that year, unlike Louisiana.
There is no consensus as to the cause of this problem. There are a couple of theories. Dr. Al Bell, USDA Plant Pathologist at Texas A & M, feels that an agrobacterium is the primary cause. (Sudden Wilt Bacterium A new Disease in Your Fields, Cotton Farming, February 1998, pages 58-59).
It is not known what causes Bronze Wilt. It is probably associated with a variety environment stress interaction. At present, there is reason to believe that it is primarily associated with varieties that have TAMCOT-SP37 in their breeding background. In 1995, it was seen in the 1200 series Hartz cottons and Stoneville 132. In 1998, it was found in the Paymaster 1200 series (1220-1215) and Stoneville 373 The Paymaster varieties were acquired form Hartz.
When a field gets this problem, there is basically no cure. If any of the varieties known to show the symptoms are planted, they must never be allowed to stress. It appears that the incidence of this problem is worse when the plants have a boll load and are put under a hot-dry stress or just a heat stress. Perhaps low potash can influence this as well. There is no cure. Variety selection is the best means of prevention.

Publications
News
Watch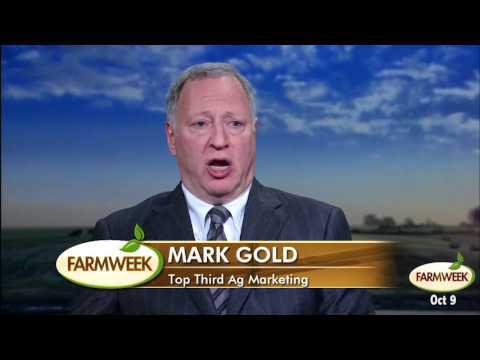 Farmweek
Thursday, October 8, 2015 - 7:00pm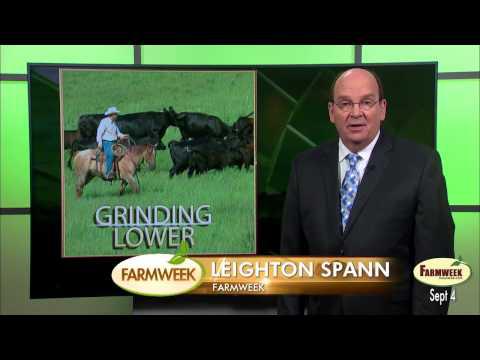 Farmweek
Thursday, September 3, 2015 - 7:00pm
Listen
Contact Your County Office
Your Extension Experts