How to Distinguish Termites from Ants
Can you tell the difference between a termite and an ant? Termites and ants share a number of similar physical characteristics, and it can be hard to distinguish between the two at first glance. Since termites can be active long before they are properly identified, mistaking them for ants could be a costly error!
If you notice tiny flying insects around your house or dead in the windowsill, it's important to determine if they are ant swarmers or termite swarmers. 'Swarmers' is a term many entomologists use for reproductive ants or termites. Unlike the workers, these reproductive stages have wings and typically fly together in large numbers. After they swarm, termites and ants shed their wings.
There are a few ways to tell these two insects apart:
Wings: A good way to tell the difference between the two is by examining the insect's wings. Termites have front wings and hind wings that are the same length, and are twice as long as their body. Ants have shorter wings overall, and their front wings are longer than their hind wings.
Antennae: Termites have straight antennae, while ants have bent antennae.
Body: Termites have little to no visible waist, while ants have a narrow waist.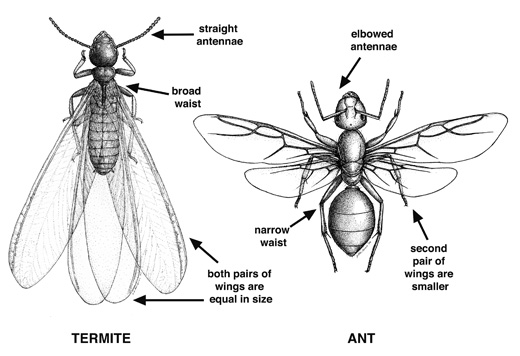 If you're unsure about which insect has taken up residence in your home, it's best to contact a professional exterminator. If you have termites, your exterminator will need to remove the pesky insects and determine if there is any structural damage to your home. An ant infestation is something you can typically treat on your own.
Learn more about the different species of termites, signs of termite infestation, and termite control in Extension Publication 2568, "Protect Your House from Termites."
For more on how to identify and treat termites, we have an entire section with extensive resources about termites on our website.
Posted on:
January 21, 2022
Subscribe to Extension for Real Life
Fill in the information below to receive a weekly update of our blog posts.

Recent Posts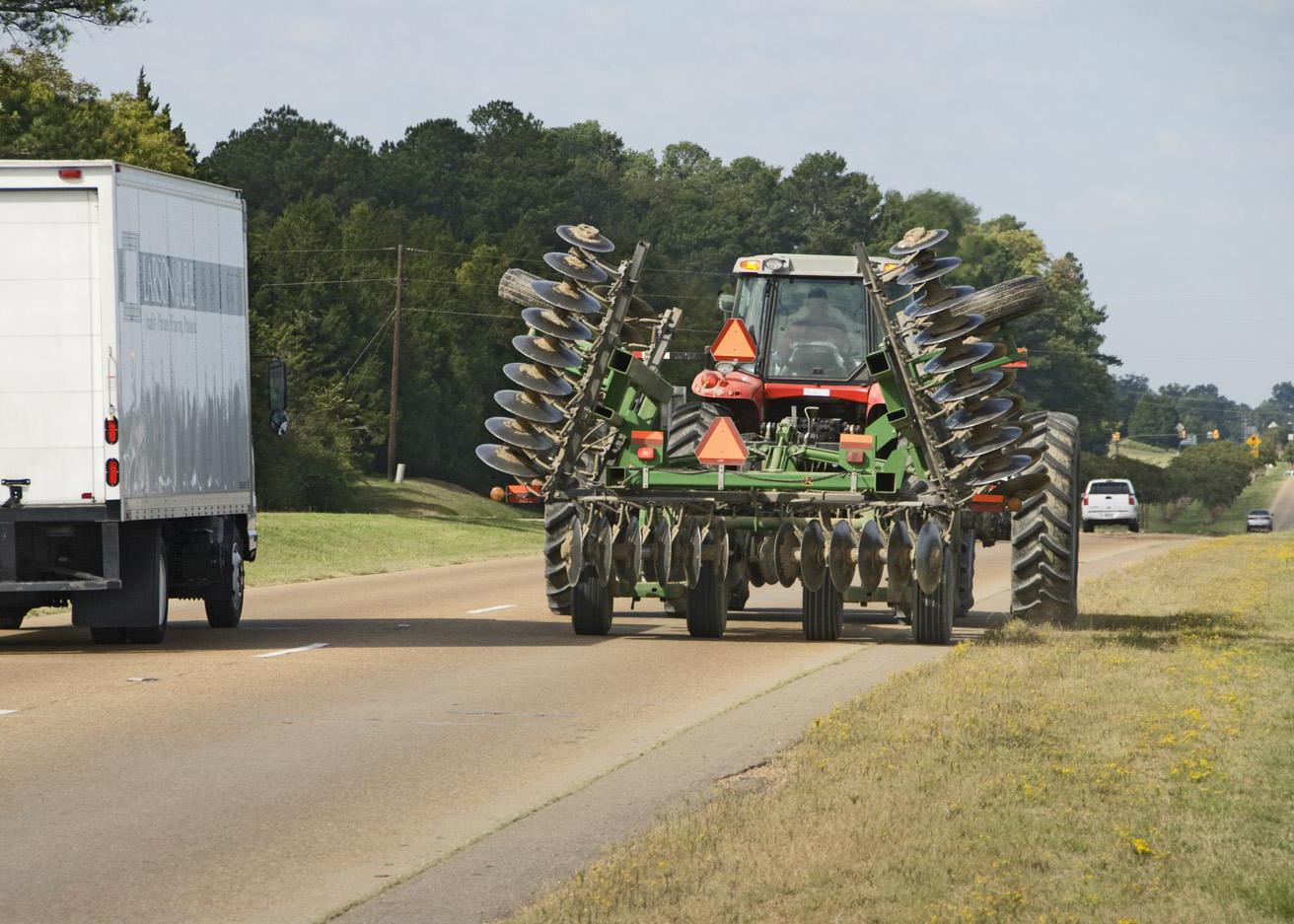 Slow down, be observant, and give farm equipment some space on the road during harvest season (Photo by MSU Extension)
A diet rich in nutrients, fiber, and healthy fats is key to keeping cholesterol in check, which helps keep your heart healthy.