Fireworks Safety Tips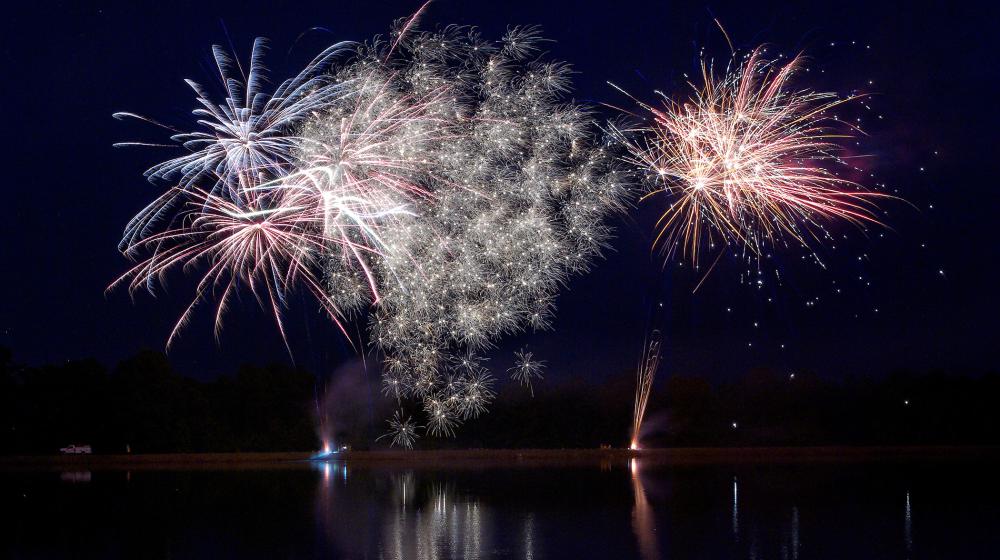 Fireworks illuminate the night sky to celebrate American Independence Day on July 4. (Photo by Kevin Hudson)
Many people celebrate Independence Day with fireworks. However, it pays to be cautious with these beautiful explosives.
Fireworks cause an average of 18,500 fires every year with an average of $43 million in direct property damage, according to the National Fire Protection Association. In 2015, 11,900 people were treated in emergency rooms for fireworks-related injuries, according to numbers collected by the Consumer Product Safety Commission.
If you choose to shoot fireworks this July 4 holiday, keep in mind these safety tips from the National Safety Council:
Make sure buying and using fireworks are legal in your area.
Never allow young children to handle fireworks.
Provide close adult supervision for older children using fireworks.
Wear protective eyewear when handling fireworks or standing nearby.
Never re-light or handle an undetonated or malfunctioning firework.
Use fireworks only outdoors away from homes, people and flammable materials.
Light only one firework at a time and stand a safe distance away.
Never use containers when detonating fireworks, such as bottle rockets.
Soak all unused fireworks in water for several hours before discarding.
Keep a bucket of water near the detonation area in case of fire or for devices that don't fully discharge.
The safest thing to do: Attend a professional fireworks show, instead of using fireworks at home. The National Fire Protection Association advises against consumer use of fireworks.
A word about sparklers, which are popular choices for small children. These fireworks can reach about 1,200 degrees and can ignite clothing and cause severe burns.
For more information about firework safety, visit the National Fire Protection Association's website and the National Safety Council's website.
Subscribe to Extension for Real Life
Fill in the information below to receive a weekly update of our blog posts.

Recent Posts