Bird of the Month: Red-Headed Woodpecker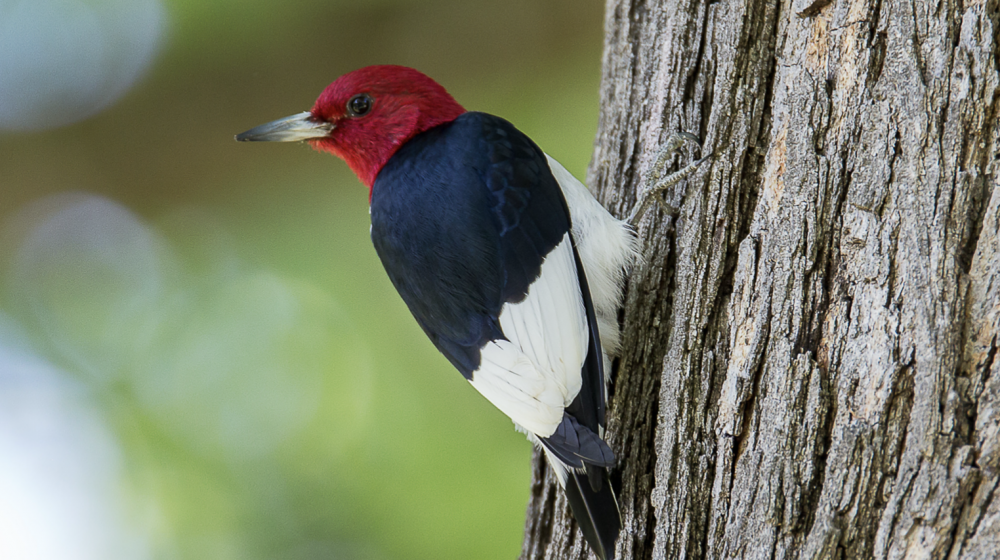 Red-headed woodpeckers are sometimes called flag birds or jellycoats. (Photo from Canva Pro)
Many birds aren't as easy to identify as red-headed woodpeckers. With their bright red head and neck feathers and loud pecking noise, they surely know how to make their presence known! These woodpeckers are the only bird species that use their long, pointy beaks to drill into trees.
Male and female red-headed woodpeckers look similar, both having black backs and tails, white wing feathers and bellies, and red heads and necks. Like many birds, male woodpeckers have more vibrant feathers than females. Young birds have brown heads with black, brown, and white feathers. Red-headed woodpeckers are typically around 9¼ inches long with a wingspan of 17 inches.
Red-headed woodpeckers, sometimes called flag birds or jellycoats, are native to the eastern part of the United States. These colorful birds generally prefer open forests but can also make themselves at home in orchards and suburban areas. They are a member of the Picidae family. More than 300 different species of woodpeckers have been discovered all over the world. In recent years, their population has declined.
When it comes to their diet, they'll eat just about anything they can find. They're known for pecking trees for insects, berries, and nuts. You can also find them diving off tree branches and catching flying insects midair for a quick snack. The next time you spot a red-headed woodpecker in your yard, pay extra attention to their habits. They're quite interesting to watch!
Mississippi is home to many interesting mammals, birds, reptiles, amphibians, and fish. Want to know how to identify Mississippi's wildlife? Check out our Schoolyard Nature Guides. This is a great resource for kids to learn more about animals!
Posted on:
November 3, 2023
Subscribe to Extension for Real Life
Fill in the information below to receive a weekly update of our blog posts.

Recent Posts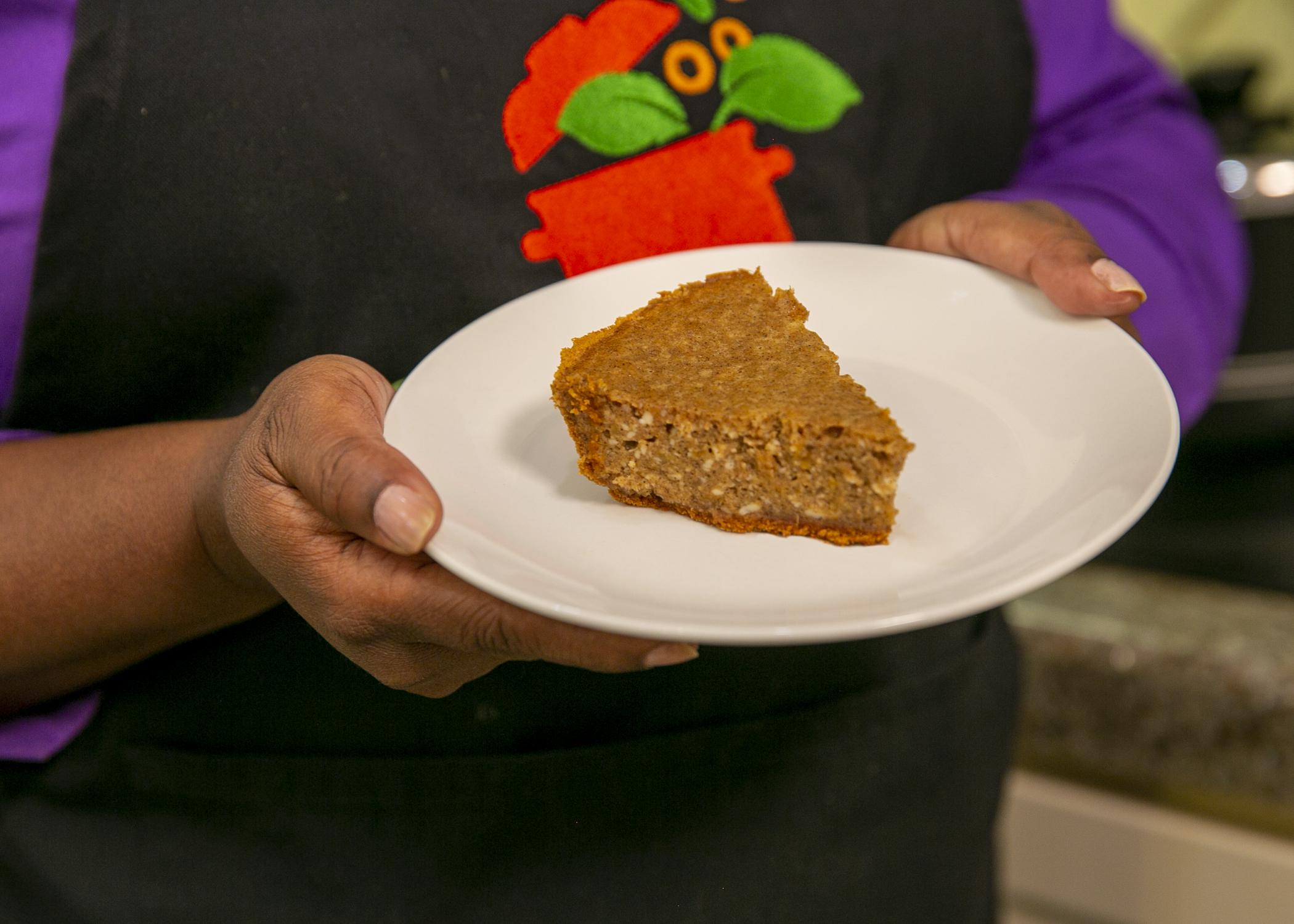 Nutritious sweet potatoes and reduced-fat cream cheese help make this fall pie a guilt-free dessert.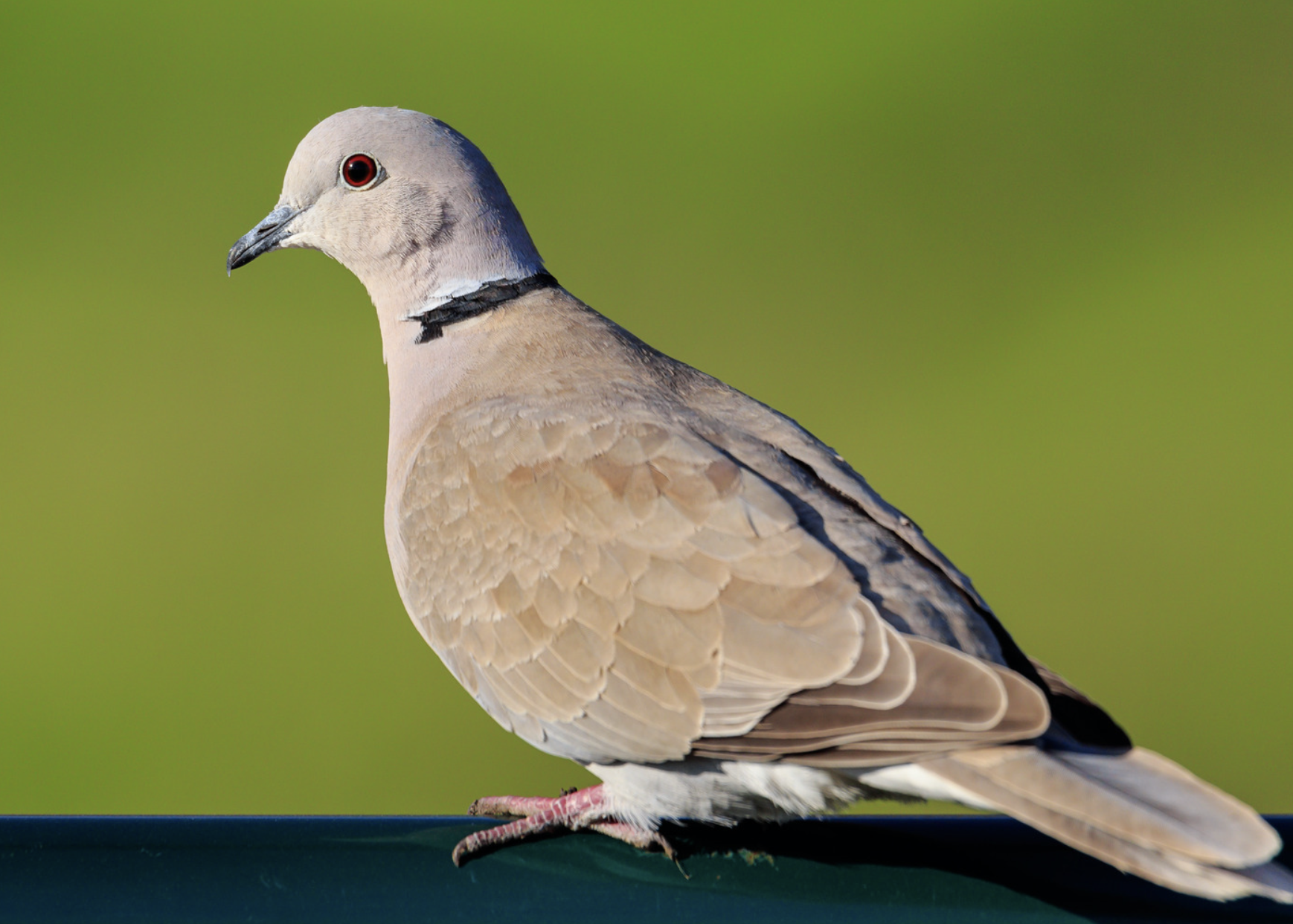 An easy way to tell the Eurasian collared dove from a mourning dove is by the black collar on their neck. (Photo from Canva Pro)
Related Publications
Publication Number:
P3044
Publication Number:
P2402