Extension Matters: Volume 7 Number 2
Message from the Director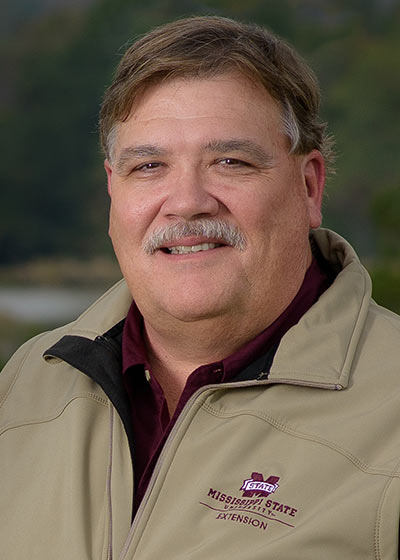 Extension continues its mission of extending knowledge to change lives, and we continue delivering the information people need to make their lives and communities better.
This issue of Extension Matters features two new sections: "Extension in Action" and "Social Media Connection." "Extension in Action," featuring DeSoto County in this issue, showcases a county making new connections with clients through innovative approaches. "Social Media Connection" highlights what's going on across Extension's social media channels. Consider it an invitation to join the conversation.
Other stories highlight three former 4-H'ers, all in different phases of their adult lives, who share how participating in the youth development program impacted them and prepared them for their careers. One current 4-H'er, whose recipe was recently published in a national 4-H cookbook, explains how 4-H is teaching her about nutrition and other topics.
Other Mississippi residents tell how Extension is answering their pressing questions. When a Noxubee County resident found fossils on his property, Extension connected him with a network of scientists for identification. When a couple decided they wanted to begin a farming operation in Choctaw County, Extension opened its doors, shared information, and created connections.
Extension's Rural Medical and Science Scholars program for rising high school seniors continues, adapted to pandemic conditions. In this issue, one former participant explains how the program not only solidified her interest in medical science but also convinced her that she wanted to complete her bachelor's degree here in Mississippi.
Also, a city clerk from Jackson explains how training with Extension prepared her to achieve a top municipal clerk designation, demonstrating her up-to-date knowledge in overseeing elections, managing public-records requests, and informing the public about city ordinances and resolutions.
Even as our great state continues to overcome the many challenges presented by the pandemic, Extension remains here to serve. Whether we are in the office or in the field, we continue to lead by example as we work to make a difference every day in Mississippians' lives.
Sincerely,
Gary Jackson
Director, MSU Extension Service