4-H Livestock Program
The Mississippi 4-H Livestock Program is a unique opportunity to use animals and educational projects to enhance youth development. The main objectives of the program deal with the young people, not the animals. Participants learn about agriculture and livestock production, and they develop an appreciation for the livestock industry; the main objectives, however, are to teach life skills and help 4-H'ers become productive citizens of our society.
The experience of children owning and working with animals; being responsible for their care, health, and growth; and exhibiting them in a competitive environment is a tremendous character-building process. Young people participate in the major animal science projects of beef, dairy, sheep, swine, horse, dairy goats, meat goats, and meat science. In addition to the animal projects, 4-H'ers participate in a variety of judging, quiz bowl, communication, expressive arts, and other livestock-oriented contests to demonstrate their knowledge and skills acquired by working with livestock.

Publications
News
Success Stories
Watch
Thursday, November 26, 2015 - 6:00pm
Thursday, November 12, 2015 - 6:00pm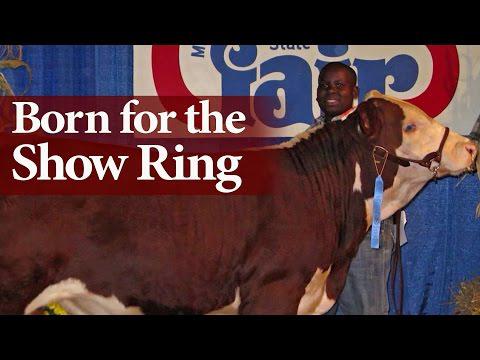 Thursday, June 25, 2015 - 7:00pm
Listen