Peanuts
Mid-Late-Season Water Needs in Peanut
Water is an issue that has been on everyone's mind this year, and for many of us, it has not been our friend. It was wet early, keeping us from getting in the field for land preparation and planting. Since then, it seems like the only rain we've received has come in the form of popup storms. We haven't had a true 'rainy day' all summer in most locations across the state. Having said that, we had a good early pod set and are still set up to have a decent crop, with potential for a good crop if the weather pattern shifts from this point forward.
Right now (August 10, 2015), a May 5th planted crop is at peak water use, using around 3/10 of an inch of water per day and slightly over two inches per week. Most of us haven't received anything close to that lately. If rain does begin to pick up, the early wet conditions and resultant late planting could be a blessing in disguise, as a May 15th planted crop is still 1.5 weeks away from peak water use and a May 25t planted crop is still about three weeks away. For those that planted early, don't abandon hope for big yields. The extreme non-determinate growth habit allows the crop to go through periods of stress and then rebound nicely when favorable conditions return. Keep in mind that depending on conditions, it typically takes 5-7 weeks for a peg that has just entered the soil to become a sound, mature kernel. We are still within a window that a late flush of pods could mean bigger yields at harvest.
From this point until harvest, we want to do our best to make sure the crop is not water limited. Peanuts are unique in that they use almost an inch of water per week right up until digging time. If you have the ability to irrigate, don't terminate too early. For optimum yield potential, don't let your crop become drought-stressed from now until the end of the season. Research from Georgia has shown that up to 30% of yield can be made in the last three weeks of the season. Having said that, soil moisture conditions must be right at digging time. Over-watering late, in addition to the ever-present chance of a wet fall, can spell trouble at harvest time. Big yield potential means nothing if we can't get the crop out of the field. As always, don't hesitate to call, especially as it gets closer to making harvest decisions. A large percentage of my fall is spent making harvest timing recommendations, and I'm always happy to do it.
Jason Sarver, Peanut Specialist, Mississippi State University
662-769-9977, jason.sarver@msstate.edu

Publications
Publication Number:
P2471
Publication Number:
P3758
Publication Number:
P2624
News

-
Agriculture, Crops, Peanuts, Farming
RAYMOND, Miss. -- Mississippi peanut producers should see an average year in terms of crop quality and yield. Mississippi producers planted about 14,500 acres of peanuts. That number is down about 20% from 2021 acreage because of higher commodity prices for other crops at planting time. Yield is expected to be between 4,000 and 4,200 pounds per acre.

-
Agriculture, Agricultural Economics, Crops, Corn, Cotton, Peanuts, Rice, Soybeans, Wheat
STARKVILLE, Miss. -- More than half of the 4.29 million total acres of row crops expected to be planted this year in Mississippi are soybean fields, but the growth in cotton acreage may be the most significant increase over 2021.
The National Agricultural Statistics Service, a branch of the U.S. Department of Agriculture, released its annual prospective plantings report March 31. Surveys are conducted with farm operators nationwide during the first two weeks of March to collect data on planting intentions for the upcoming season.

-
Agriculture, Peanuts
Mississippi's peanut crop is well on its way to a strong finish for 2021.
Success Stories
Corn, Cotton, Peanuts, Soybeans, Wheat, Farming
Eupora producer earns national award
Billy Tabb got a reality check in 2003 when he told his father he wanted to farm.
"My dad is a lifelong farmer, so I was hoping he would help me get started. He told me to go to the FSA office and get a loan," Tabb recalls. "When I got there, the lender gave me a stack of papers as thick as the Bible and wished me good luck."
Peanuts, Irrigation, Equine, Equine Assisted Therapy Programs, The PROMISE Initiative, Nutrition, EFNEP
In this "What's New in Extension," Extension agents implement better safety standards, train to deliver Mental Health First Aid, and receive national recognition. Also, new irrigation and specialists join the Extension family.

Agriculture, Corn, Cotton, Peanuts, Soybeans, Farming, Agricultural Engineering
Lonnie Fortner was the first row-crop producer in southwest Mississippi to use many of the same precision ag technologies that are now commonplace.
Watch
Thursday, April 23, 2020 - 8:30am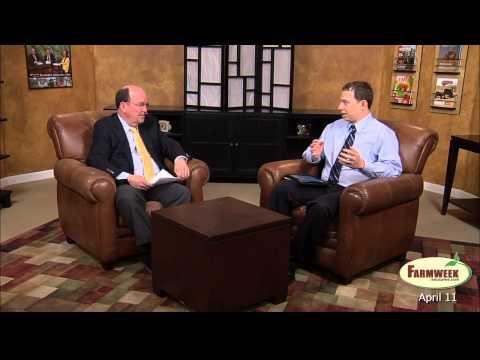 Thursday, April 10, 2014 - 7:00pm
Thursday, November 21, 2013 - 6:00pm
Listen
ECTO Apps
Select Your County Office
Related Links
Your Extension Experts