Extension Matters: Volume 3 Number 1
Message from the Director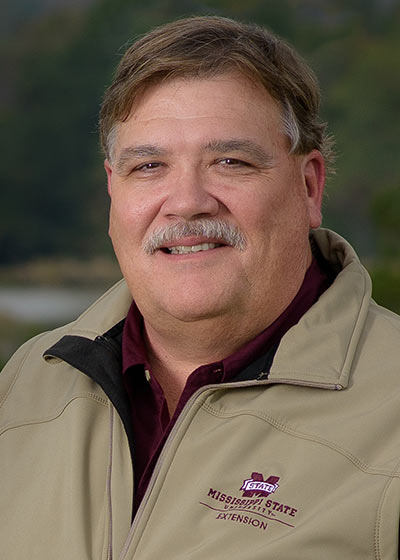 Like the other hardworking families across the Magnolia State, the Mississippi State University Extension Service family has enjoyed the holiday season. We give thanks for our state's many leaders in agriculture, natural resources, 4-H, family and consumer sciences, and government and community development.
We appreciate the continuing opportunities we have to work with these stakeholders as 2017 unfolds. This issue of Extension Matters features several Mississippians recognized in 2016 for their leadership: Swisher Sweets/Sunbelt Expo Southeastern Farmer of the Year Paul Good, Farm Bureau Farmer of the Year Billy Boyd, and Loggers of the Year Jeremy and Jason Flora. By incorporating new technologies in the field with Extension support, these men serve as examples of managers willing to evolve and adapt, as they inspire other Mississippians to embrace innovations, too.
We also feature a range of volunteers in this issue. Thousands of state residents came together along Mississippi's Gulf Coast in October for the annual Coastal Cleanup event, which Extension directed for the first time. Also, longtime 4-H volunteer Rose Coffey-Graham shares how her years of service have inspired young people who participate in the youth development program. Finally, Extension employees and community volunteers are partnering to address the food security challenges in Quitman County.
Other stories in this issue include entrepreneurs who work with Extension to improve practices and attract customers. Two young women from Grenada County share how their leadership instruction from 4-H inspired them to begin a successful film festival, now in its third year. The city clerk in Woodville shares how Extension's assistance in developing the small town's website enables her team to serve residents and tourists online. A group of childcare workers in Lauderdale County recount how participating in Extension's Healthy Homes Initiative for Child Care has improved their approaches to taking care of children.
These stories show hardworking Mississippians improving the quality of life for themselves and their neighbors by working with Extension. I hope you enjoy discovering more about these partnerships and how they are making everyday lives better all around this great state.
Sincerely,
Gary Jackson
Director, MSU Extension Service