Wildlife Economics and Enterprises
Many private landowners are interested in how to begin a natural resource-based enterprise on their lands. This interest is in response to the general public's increased desire for natural resource-based products from private lands and/or access and use of private lands for recreational use.
According to national surveys, the public is not only interested in obtaining access for products and recreational pursuits, they are willing to pay for this access. As a result, many private landowners are evaluating their potential for providing such products or for offering such activities on their lands. However, landowners are struggling with some serious land-use management decisions.
The MSU Extension publication, Natural Resource Enterprises Wildlife and Recreation - A Checklist of Considerations for Landowners, contains a checklist and accompanying explanations which should be helpful to landowners in making decisions before they initiate and make investments in such an enterprise.

Publications
News
-
Wildlife, Wildlife Economics and Enterprises
STARKVILLE, Miss. -- The Wildlife Society's latest group of fellowship inductees includes a member from Mississippi State University.
Daryl Jones, an MSU Extension professor in the MSU College of Forest Resources Department of Wildlife, Fisheries and Aquaculture, joined an international collective of professionals and faculty in wildlife conservation and management with his induction as a fellow in the society.
Success Stories
Wildlife Youth Education, About Extension, Master Gardener, Insects, Lawn and Garden, Flower Gardens, Herb Gardens, Places for Wildlife, The Story of Plants and People, Vegetable Gardens, Urban and Community Forestry, Urban and Backyard Wildlife, Wildlife Economics and Enterprises
See what's new in Extension: a new monarch garden, a storytelling series will begin, the Garden Expo highlights Extension education, and Keep America Beautiful recognizes MSU Extension.
Select Your County Office
Your Extension Experts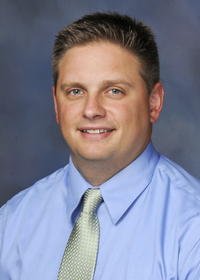 Assistant Extension Professor