Extension Matters: Volume 1 Number 2
Message from the Director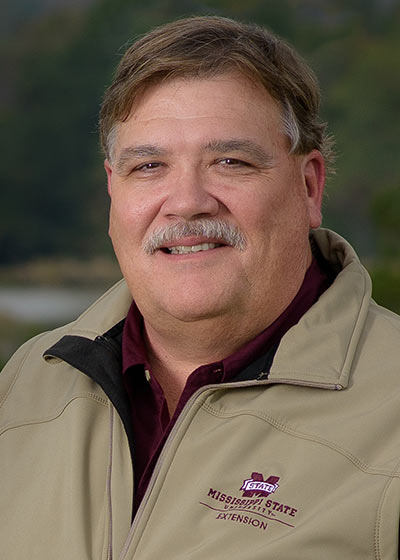 As schools around the nation open this fall to educate another generation of students, the Mississippi State University Extension Service continues its mission to offer learning opportunities to people all over the Magnolia State.
Extension delivers practical, trustworthy information to help Mississippians just like you make informed decisions about how best to save your money and your time. As Director, I am working collaboratively with Extension faculty and staff, as well as our partners in government and industry, to offer learning opportunities to Mississippians of all ages. Extension offers Mississippians so many ways to better their lives. You can advance your career, earn needed certifications, increase your earning capacity, or simply learn a new skill or hobby—all through Extension. As always, Extension still provides unbiased, researchbased programs in the major areas of agriculture, natural resources, family and consumer education, 4-H youth development, and community resource development. But we constantly seek to reach our audience in new ways, taking advantage of technology we once only dreamed of. Our client-based initiatives are giving people like you the tools they need to be successful in all walks of life.
In this issue of Extension Matters, you'll find the stories of hard-working Mississippians who have used the knowledge provided by Extension to make a difference in their own lives and local communities. A long-time tax assessor tells how Extension training opportunities gave her the tools to do her job more efficiently and accurately. If you're interested in agriculture, the Farmer of the Year shares how Extension assisted him on his path to success. A teen 4-H'er explains how participating in shooting sports is teaching him how to be responsible and self-disciplined, the same qualities he'll need to be successful as an adult. One Rural Medical Scholar participant now studying at University of Mississippi Medical Center explains how the family and consumer education-based program first inspired him to pursue medicine. Finally, a small business-owner tells how Extension assisted her in expanding her business by growing her online presence. I am confident you will enjoy this issue, and I hope you will keep reading Extension Matters magazine to learn more about some of the people and places making Mississippi great.
Sincerely,
Gary Jackson
Director, MSU Extension Service