Junior Master Wellness Volunteer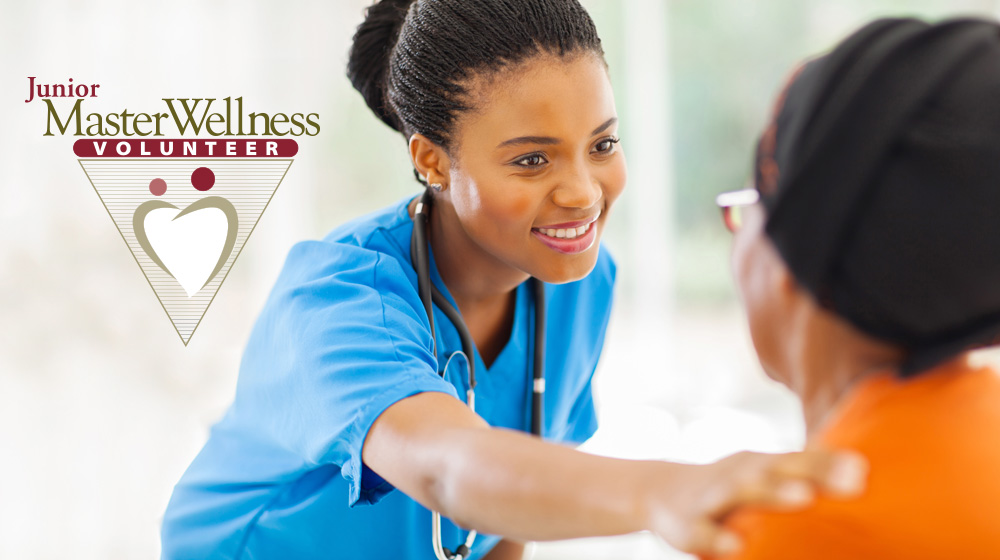 Who are Junior Master Wellness Volunteers?
Junior Master Wellness Volunteers (JrMWV's) are compassionate teens focused on wellness and dedicated to serving their community. Any teen ages 15-18 with an interest in leadership, advocacy, extending knowledge, serving as role models, and volunteering aimed at improving health literacy and healthy lifestyle choices may enroll for training as a volunteer.
What is the Junior Master Wellness Volunteer Program?
The JrMWV Program is a community health education and volunteer leader training program offered through the Mississippi State University Extension 4-H Program in partnership with the University of Mississippi Medical Center (UMMC) and the UMMC/Myrlie Evers-Williams Institute. This program partners with students in various disciplines such as the Allied Health Courses, Family and Consumer Science Courses, and individually focused clubs or organizations for training and delivery of health messages into the community. This program is positioned under the Extension 4-H Program since it is a youth program and each student is enrolled in 4-H in their respective county. The County 4-H Extension Agent maintains an engaged role with the teacher and students providing community service opportunities and programmatic oversight. Recruitment is also sought for the Health Competition event held at 4-H State Congress each year on the campus of Mississippi State University.
"Promoting healthy living through community connections"
4-H is a collaborator of the Junior MWV program.

News

-
4-H, Community, Leadership, Junior Master Wellness Volunteer, Health, Rural Health
RAYMOND, Miss. -- Rocheryl Ware sees members of her 4-H Junior Master Wellness Volunteer group as catalysts that can help change Mississippi's health landscape.