Extension Matters: Volume 5 Number 2
Message from the Director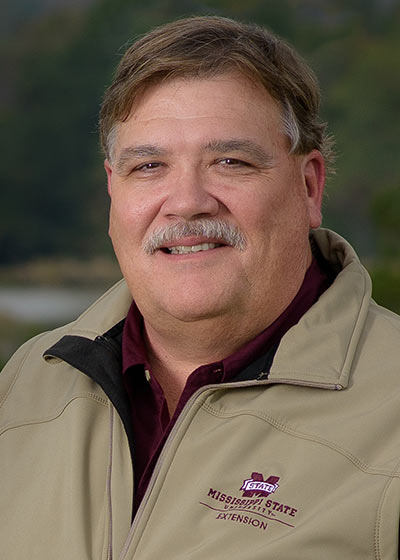 The groundwork has been laid not only for another growing season, but also for Extension to continue extending knowledge to all Mississippi residents to make their lives better.
Who uses Extension in Mississippi? It's farmers. It's families. It's young people. It's communities. Here in Extension, we're focused on the future at the county level, the regional level, and the state level. We deliver Extension education both in person and by device, and our agents, specialists, and faculty are building the personal relationships that Mississippians trust for research-based information.
Every person featured in this magazine has a personal connection with Extension and is "paying it forward," developing additional connections in their local communities and beyond.
Producers from the Delta, including one participant in the inaugural Thad Cochran Agricultural Leadership Program, participate in Extension educational and training opportunities and then share what they learn with their neighbors to conserve resources and help the next generation of farmers. Ruby Beckley, a Mississippi 4-H volunteer leader in Lee County for more than 50 years, shares her story of service and connection with people of all ages, from all walks of life. Likewise, Mississippi 4-H President Jaylin Smith is passionate about a life of service; she's using the leadership skills she's learned in Leflore County to make a difference in other young people's lives.
In the southern part of the state, Extension is benefiting the local community and economy through a partnership with Mississippi Commercial Fisheries United and Vietnamese Fisherfolk to clean up tons of marine debris. Also, a Hinds County business owner, a participant in the expansion of MSU's Davis Wade and Polk-DeMent stadiums, tells how working with Extension helped his company stay in compliance with state environmental quality standards.
From promoting conservation initiatives that protect and preserve our way of life, to delivering educational programs that teach our children values and service, Extension fosters partnerships that improve Mississippians' quality of life. Our commitment to Mississippi and its people continues, and we look forward to working together through this growing season, the harvest, and the years to come.
Sincerely,
Gary Jackson
Director, MSU Extension Service