Extension Matters: Volume 2 Number 3
Message from the Director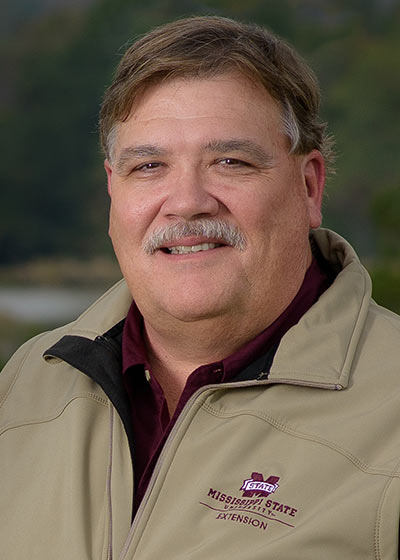 Our family of agents, specialists, friends, and clients at the Mississippi State University Extension Service are preparing for another fall harvest. Extension partnerships and friendships continue growing, and our team remains committed to expanding our opportunities to share with Mississippians the most recent, reliable, science-based information.
This issue of Extension Matters features a variety of people who are benefitting from Extension instruction. Three agriculture and natural resource clients, including a Northeast Mississippi broiler producer, a Delta soybean farmer, and a family of nursery owners, are improving their operations' profitability through Extension assistance. One 4-H'er has improved her quality of life by participating in 4-H shooting sports, and the children at LaTonya Hill's Waynesboro childcare center are learning and growing thanks, in part, to Extension's Early Years Network.
Karen Kurr, in a feature beginning on page 15, explains how her determination to feed her family healthy foods made of natural ingredients eventually grew into Mississippi's only small casserole business. Extension agents and faculty helped her as she learned to navigate the challenges so many small business owners face.
After years of working hand-in-hand with the University of Mississippi Medical Center to inspire young people to pursue healthcare careers through the Rural Medical Scholars program and the more recent 4-H Junior Master Wellness program, Extension leaders are expanding this longstanding relationship. Along with Extension, MSU and the Myrlie Evers- Williams Institute for the Elimination of Health Disparities at UMMC have signed a memorandum of understanding to work together to improve health outcomes for all Mississippians.
In Extension's Junior Master Wellness program, specialists and agents work with high school allied health teachers to integrate Community Health Advocate training into their classrooms. Read about three Junior Master Wellness volunteers from Sunflower County on page 12; they're improving health in the Delta and looking forward to continuing their healthcare training.
Even as Extension celebrates these efforts to increase healthy living all over the Magnolia State, I, along with the Mississippi 4-H Youth Development family, have been mourning the unexpected loss of two 4-H'ers. Annalisa Laudadio, from Ripley, was a dedicated 4-H'er who participated in a variety of programs, including horticulture, shooting sports, personal development and citizenship, and clothing and textiles. Her older sister Marisa was featured in the summer issue of our magazine. 4-H'er Austin Thomas, from Hinds County, passed away unexpectedly in an accident that also took the life of another young man, Tanner Gardo. Austin was an enthusiastic member of his 4-H club's shooting sports team. The entire Extension family extends its condolences to these families as they mourn their loss and celebrate these young people's lives.
Our team of Extension personnel work hard to make a difference in everyday Mississippians' lives by increasing their knowledge and enhancing their quality of life. We look forward to making this great state even better, working together day by day. I hope you enjoy this issue of Extension Matters.
Sincerely,
Gary Jackson
Director, MSU Extension Service