Extension Matters: Volume 3 Number 2
Message from the Director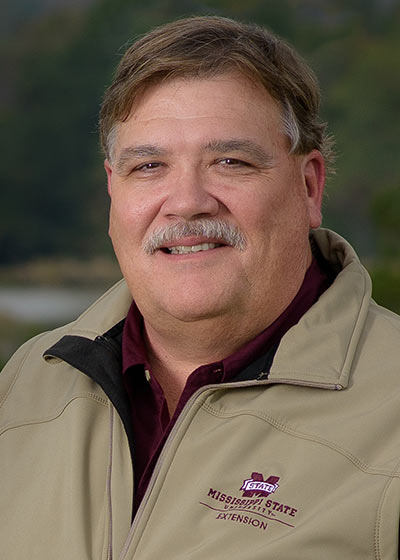 In 2016, the Mississippi State University Extension Service made more than 4 million individual contacts with state residents. As spring unfolds around our beautiful state, Extension continues its mission of offering educational opportunities to help people solve problems.
Our clients trust their county Extension agents and specialists; Mississippians know they can come to us and get the research-based education they need to make informed decisions. This issue of Extension Matters features a range of clients who have benefited from Extension programs and outreach in each of our five program areas: agriculture, natural resources, 4-H youth development, government and community development, and family and consumer sciences.
Extension agents and specialists have worked with generations of Mississippi agricultural producers. Two examples include Delta rice producer Gibb Steele and Northeast Mississippi cattle producer Leroy Alford. Also, the family owners of Rowell Farms in Southwest Mississippi share how Extension is partnering with their farm-to-table agribusiness to teach people about eating healthy, and read about how the Skinner family relies on Extension for up-to-date information about hunting and dressing game.
Young people are also featured prominently in this issue. 4-H Legislative Day 2017, held in early February, brought the best and brightest Mississippi 4-H'ers and award-winning clubs to the state's capitol. Also, a group of young people from Southwest Mississippi explain how their participation in Extension's MyPI program taught them disaster-preparedness techniques that enable them to respond with confidence when natural disasters strike. Longtime 4-H'er Millie Thompson shares how competing in 4-H horse shows has shaped her values as a young woman. Finally, former 4-H'er Merry Johnson explains how 4-H prepared her to become the attorney she is today.
Other stories in this issue feature women who, through Extension's family and consumer sciences programming, are improving their lives. Learn more about the Strong Bones, Strong Women group in Southeast Mississippi. Extension personnel on the Coast are connecting with Spanish-speaking women:read Melania Roque's story about coming to the U.S. and learning about Mississippi culture through Extension instruction.
Extension's role is to educate. As changes come, we are forced to be creative, to work smarter not harder, and to use modern technology so that we can, as a state, collaborate to extend knowledge and change lives for the better.
Sincerely,
Gary Jackson
Director, MSU Extension Service