Extension Matters: Volume 4 Number 2
Message from the Director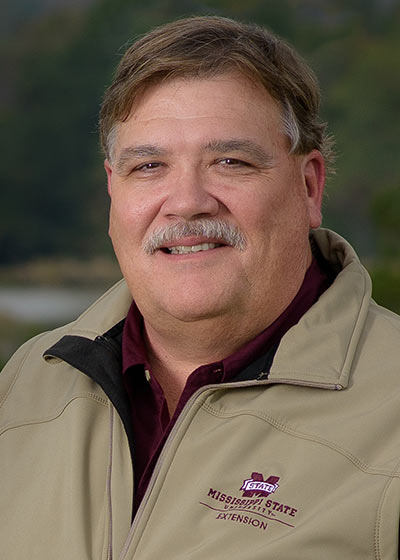 The Extension family continues extending knowledge to change Mississippians' lives. Our agents and specialists are working to make sure that individuals, families, organizations, and businesses thrive and prosper.
To commemorate Mississippi's 2017 bicentennial, volunteers with Extension's Mississippi Master Gardener program have planted magnolia trees all over the state in partnership with their local communities. Discover where the young trees are growing on page 4.
From elementary schools to retirement homes, state residents are working with Extension agents to grow vegetable and flower gardens on-site. Extension continues offering clients information about how to build healthier lifestyles. Also, one Positive Parenting client explains how she's improving her family life, while a Walk-a-Weigh participant tells how being more active is making her life better.
Read how Extension's research-based information improves efficiency and increases profits for different types of producers, from one Northeast Mississippi cattle producer to a Delta row-crop farmer. Also, a retiree explains how one Extension agent is helping him to streamline production techniques with old farm equipment to grow soybeans.
One Northwest Mississippi farmers' market is working with Extension representatives to ensure the most nutritious and highest quality local food is available, and a longtime Coastal Cleanup volunteer shares why she signs up year after year. A professional soil and water conservationist explains how Extension's natural resources programming assists him in his work.
Finally, a young member of the Mississippi Band of Choctaw Indians talks about how she's learned leadership by participating in the 4-H youth development program, while another 4-H'er, from the Southwest Delta, shares how goat-showing is teaching her responsibility. Finally, a former Mississippi 4-H'er, who was inducted in the National 4-H Hall of Fame in 2017, explains how the program led her to a teaching career at the University of Florida.
Extension is assisting in agricultural production while conserving Mississippi's treasured environment and natural resources. Organizations and businesses are growing and becoming even more successful thanks to Extension programming. Young people and their families are developing positive, healthy habits through 4-H and Extension programs. Our team of local agents and university specialists are making a difference in Mississippi.
Sincerely,
Gary Jackson
Director, MSU Extension Service