Research and Extension Centers
Every region of Mississippi has its own unique strengths, challenges, and needs. That's why the MSU Extension Service and Mississippi Agricultural and Forestry Experiment Station have four regional research and Extension centers strategically located across the state. Each of these four centers—the Hiram D. Palmertree North Mississippi Research & Extension Center in Verona, the Delta Research and Extension Center in Stoneville, the Frank T. (Butch) Withers Central Mississippi Research and Extension Center in Raymond, and the Coastal Research and Extension Center in Biloxi—serve as hubs for Extension outreach and MAFES research in each region.
Each R&E center also has satellite stations where scientists conduct research specific to each region, as well as research that is part of statewide programs, such as the agronomic crop variety trials. This research enables MSU researchers to make recommendations from data based on local soil types, weather patterns, and grower needs.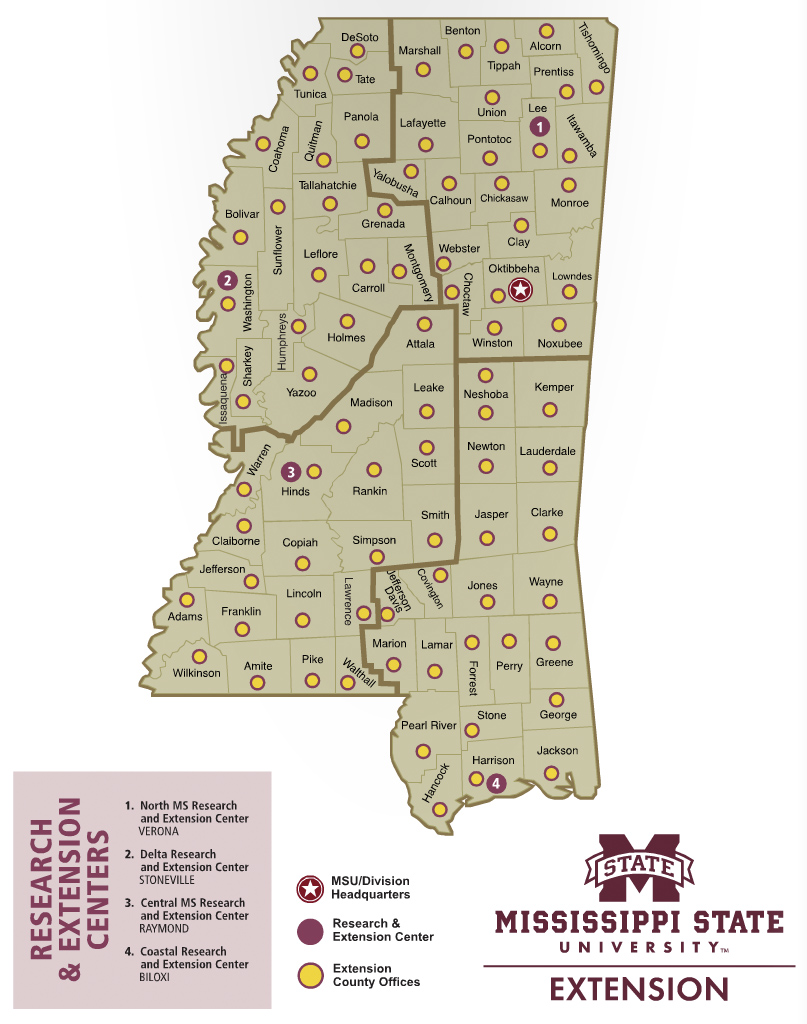 Select Your County Office