Types of UAS
Different Types of UAS Operations
The following safety guidelines are taken from the Federal Aviation Administration website www.faa.gov/uas
The above website links you to the four different types of drone flyers.
Recreational Flyer and Modeler Community-Based Organization
Certified Remote Pilot or Commercial Operator
Public Safety or Government User
Educational User
No matter which type of drone flyer you are you must register your drone. Each flyer follows the same basic rules for safety in the sky.
Fly below 400 feet and remain clear of surrounding obstacles
Keep the aircraft within visual line of sight at all times
Remain well clear of and do not interfere with manned aircraft operations
Don't fly within 5 miles of an airport unless you contact the airport and control tower before flying
Don't fly near people or stadiums
Don't fly an aircraft that weighs more than 55 lbs
Don't be careless or reckless with your unmanned aircraft – you could be fined for endangering people or other aircraft
Don't fly at night unless you have taken the Part 107 recurrent training
Types of UAV Aircraft
Fixed-wing and multirotor are the two main types of UAS. Each type has its own unique characteristics and uses advantages and disadvantages.
A Fixed-wing UAV looks like an airplane.
Since the wing provides lift the motor doesn't have to spend all the battery power to maintain flight. This allows battery power to be used for other components on the aircraft like GPS and sensors. Larger 6-cell Lithium-Polymer batteries provide even more power and allow some UAV aircraft to fly over an hour covering hundreds to over 1000 acres on one battery.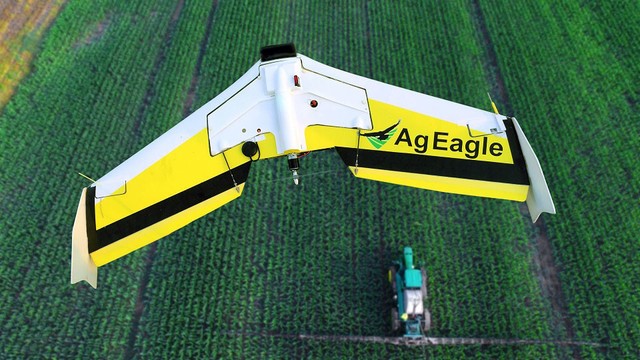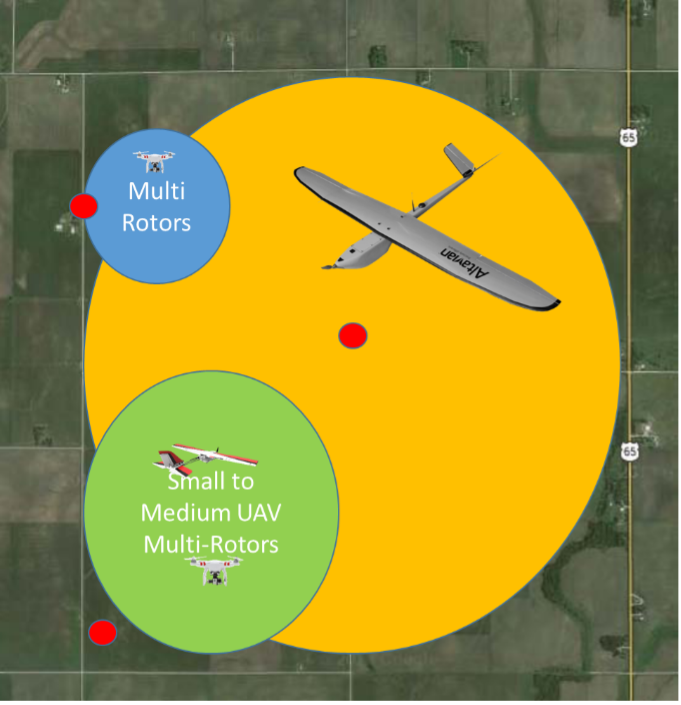 Select Your County Office