Agricultural Economics
Mississippi's producers know it takes more than growing a crop through to harvest to have a successful business. They must calculate risk, understand state and federal regulations, manage resources wisely, and be able to analyze growing amounts of data. Agricultural economists with the MSU Extension Service provide free tools farmers can use to determine break-even costs. They also keep Extension clients informed about commodity price fluctuations and offer insight into navigating the complexities of the Farm Bill.
2020 Planning Budgets
Enterprise budgets are essential tools for farm planning. MSU Extension has developed the 2020 Planning Budgets for Mississippi which are available on the MSU Department of Agricultural Economics website. You will find enterprise budgets for corn, cotton, soybeans, rice, grain sorghum, wheat, and forages in both pdf format and spreadsheets.
Budgets are included for irrigated and non-irrigated systems, Delta and non-Delta regions, with several different production systems for each crop. The pdf versions include tables with details of resource and input use, monthly cash flow projections, and breakeven analysis. The spreadsheet versions allow the user to make adjustments to the budget to adapt to different prices, input use, and production practices.
Click here to see Dr. Keith Coble's webinar, A First Look at the Farm Bill, from January 31, 2019.

Publications
News
Success Stories
4-H, Leadership, Ambassador Program, Wildlife Youth Education, Youth Projects, Agriculture, Agricultural Economics, Farming, Dairy
Mississippi 4-H Introduces New Youth Leadership Positions
Administrators with the Mississippi State University Extension Center for 4-H Youth Development recently announced two new offices for 4-H'ers: president-elect and past president. These new positions will allow the 4-H'ers more training and opportunities, state leaders agree.
4-H, Agriculture, Agricultural Economics
A Reward for Hard Work
Doss Family Endows Scholarship for Future Extension Agents
In the Doss family, a strong work ethic is the hallmark of success. That is why, as a tribute to his parents, Roy and Helen, Derrell Doss arranged for their trust to fund a scholarship for Mississippi State University students who want to pursue careers related to agriculture, home economics, and the Extension Service.

Agriculture, Agricultural Economics, Thad Cochran Agricultural Leadership Program TCALP, About TCALP, Current Class, Investors
Cooperation. Commitment. Grassroots leadership. These shared values unite First South Farm Credit and the Mississippi State University Extension Service in their shared mission to serve Mississippi's agricultural community. So when the opportunity arose to support the fledgling Thad Cochran Agricultural Leadership Program (TCALP), First South CEO and MSU agricultural economics graduate John Barnard (Class of 1981) jumped at the chance.
Watch
Thursday, April 23, 2020 - 8:30am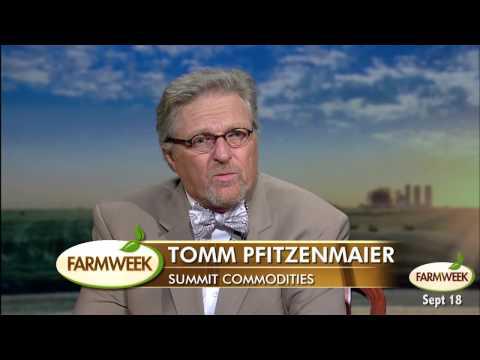 Thursday, September 17, 2015 - 7:00pm