Commitment to the County
Economic impact studies help secure ARPA funding
Story by Nathan Gregory • Photos by Kevin Hudson
Former U.S. senators, award-winning authors, and influential musicians have called Carrollton home, so it makes sense that town leaders lean on those credentials to lure visitors to the town to generate revenue.
As the tourism chair for the Carroll County Development Association (CCDA), Pam Lee knows the significance of local attractions in generating tax dollars for the small central Mississippi town. She also happens to be Carrollton's mayor, so she understands that infrastructure is equally important to take care of everyone who already lives there.
When Lee found out about tourism funding made available through the American Rescue Plan Act (ARPA), she quickly began putting together an application. She drew on her experience as a former agent with the Mississippi State University Extension Service and the resources it offers.
Dr. Alan Barefield, MSU Extension professor of agricultural economics, provided economic impact studies at Lee's request and does the same for local communities across the state.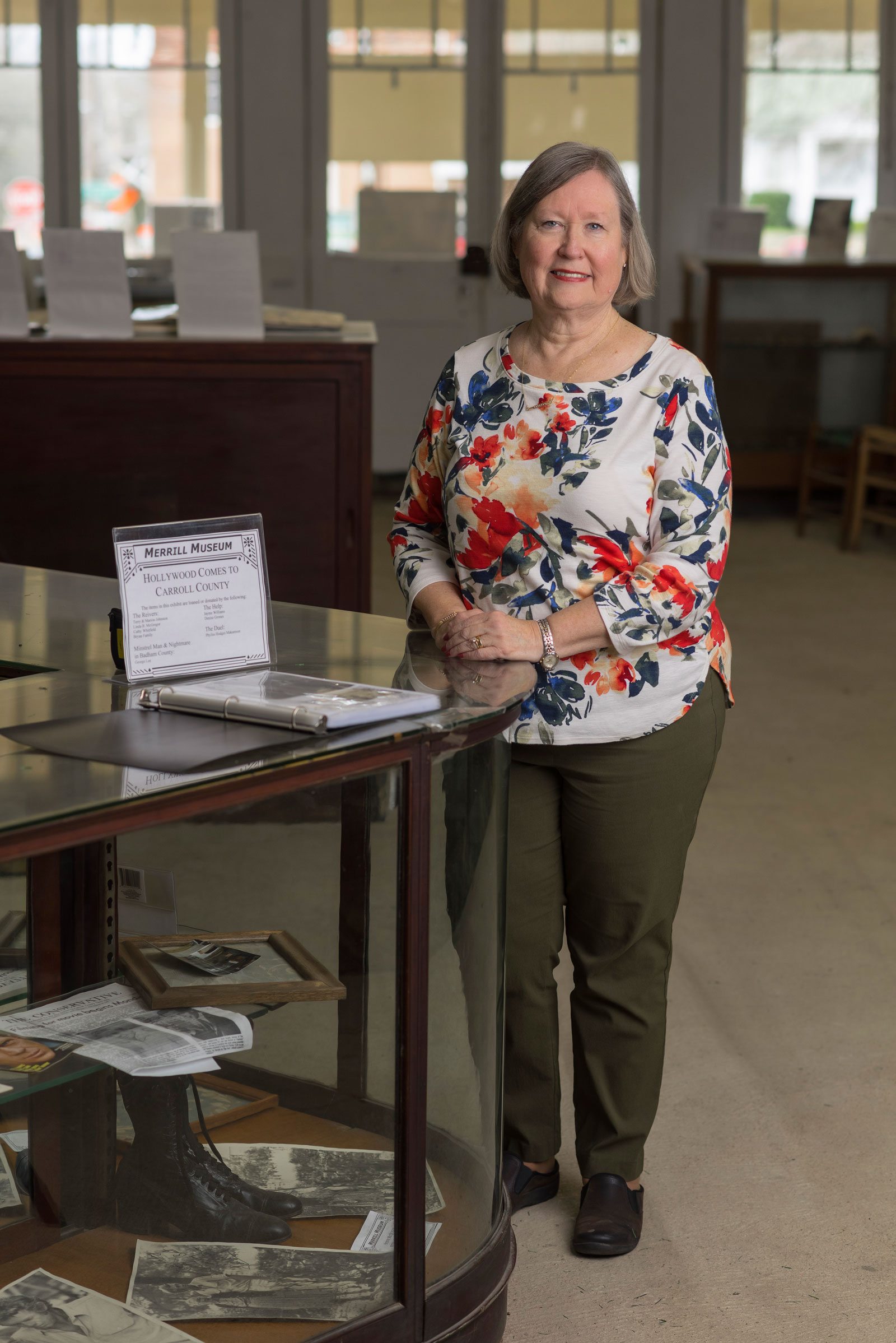 Lee's application was successful, and CCDA was awarded $250,000 through ARPA's Destination Marketing Organization program. The town of Carrollton also received funding for water and sewer improvements through a different ARPA program.
"One of the easiest things to show in the application process was how the Pilgrimage and Pioneer Day Festival held every October was making a positive economic impact on Carrollton and Carroll County," Lee says. "I was able to do this because of the work of Dr. Barefield and his assistants. They took the data that we had been collecting and used it to show there was a positive economic impact from the event.
"As an Extension agent for many years, I knew the importance of collecting and using data to evaluate something and make changes based on it," she recalls. "I didn't know how to finish the process, but I knew the expert who did."
Although Lee works most closely with the Carrollton Pilgrimage and Pioneer Day Festival, other tourism events or locations in the county include two festivals in neighboring Vaiden; A Taste of Soup and Art Exhibit in Carrollton; events at Cotesworth, home of former U.S. Sen. James Z. George; and the annual festival at the Mississippi John Hurt Museum and gravesite.
"We were very excited to get the ARPA tourism funds," Lee explains. "Advertising is usually the most expensive part of an event. This grant will allow us to advertise outside of Mississippi. We will also be able to advertise in tourism publications, which have a broader reach, targeting people who are already planning on traveling."
Funding can also be used for wayfinding signs and signs explaining the significance of a particular building or area.
"Each year we have visitors from many of the Southern states, but we also have had visitors from as far away as California and Minnesota," she continues. "I believe with these tourism funds that we will have more."
Other notable figures who once lived in Carroll County include former U.S. Sen. Hernando DeSoto Money, rockabilly artist Mack Allen Smith, and award-winning novelist Elizabeth Spencer.
The town also boasts many homes, churches, and storefronts that have been preserved since their initial construction in the 19th century. Carrollton's historic district is on the National Register of Historic Places and contains 68 units. There is also a walking tour smartphone app that describes 26 sites and includes a lesson plan on the architectural styles and history of the town.
Barefield notes Lee's commitment to her town and home county.
"Invested government leaders like Mayor Lee are preserving the past through cultural and heritage tourism efforts," Barefield says. "They are recognizing that these types of efforts not only preserve the history of the local place, but also have a substantial positive economic impact on the community."