4-H Where Are They Now?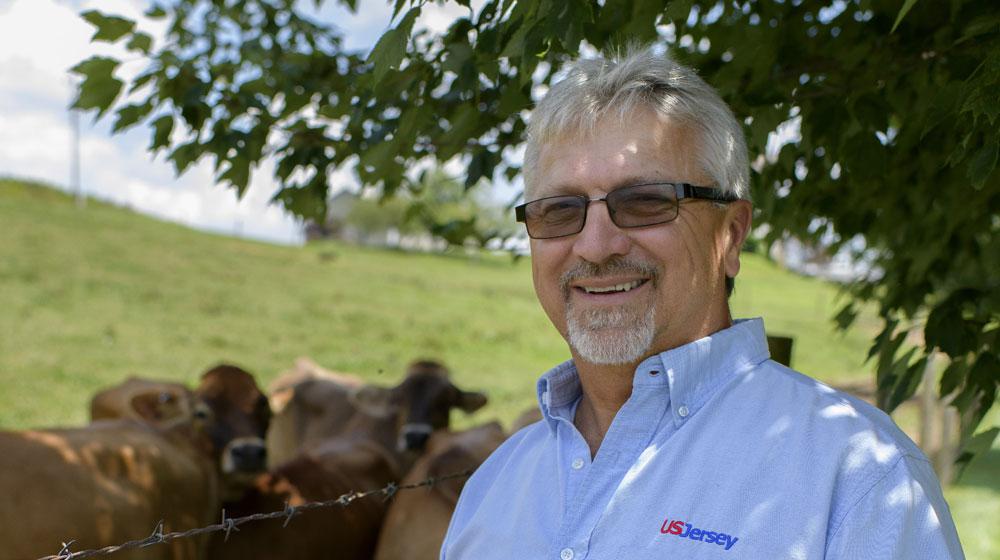 Neal Smith brought his love of dairy cattle as a 4-H'er into his adulthood as the chief executive officer and executive secretary for the American Jersey Cattle Association.
Q&A by Jessica Smith Roebuck
Neal Smith grew up in Picayune in Pearl River County and has lived in Ohio for 27 years. As the chief executive officer and executive secretary for the American Jersey Cattle Association, Smith has been able to stay connected to the reason he joined 4-H as a child—his love of dairy cattle. He first joined 4-H because he wanted to show his Jersey calf at the Pearl River County Fair.
Q: What 4-H projects did you do? Any activities that were your favorites?
A: Showing dairy cattle at county, district, and state fair. Dairy cattle judging at all levels of competition. Visual presentations, public speaking, and automotive. Showing and judging dairy cattle were my favorites.
Q: What 4-H memory stands out to you and why?
A: As a beginning dairy cattle judge, I was very dependent upon my notes when giving oral reasons for my placings of each class. One day, while we were practicing, one of the 4-H youth development agents who was taking oral reasons took my notes and insisted that I give my reasons without referring to my notes. He encouraged me by telling me that I knew those cattle well enough to describe them to him without any help. Today, I am very comfortable speaking in front of large groups of people in part because of that experience.
Q: How do you carry out the 4-H pledge in your life now?
A: I try to give my very best at work and all other activities every day. 4-H helped teach me a good work ethic and a can-do attitude.
Q: Fill in the blanks:
4-H taught me . . .
how to be a leader.
4-H taught me to stop . . .
and listen before forming an opinion.
Because of 4-H . . .
I am a better human being.
If I hadn't been in 4-H . . .
I may have missed many great opportunities in animal agriculture.
Q: How are you still making the best better?
A: We all make mistakes every day. When we do, it is important to correct them and keep moving forward. My experiences in 4-H helped build my self-confidence and taught me how to apply my abilities to help influence other people to make good decisions.
Q: Why should kids join 4-H?
A: 4-H builds and develops better human beings. It also helps young people discover opportunities. In today's culture, young people are walking around with their head in some type of electronic device and ignoring everything and everyone around them. They are not developing good people skills. 4-H can change that and help them become all they can be!
Interview answers have been edited for space and clarity.
Q&A by Jessica Smith Roebuck