Smart Aging: Healthy Futures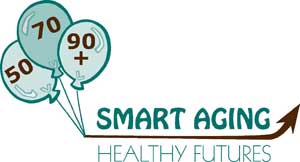 Fifty-two percent of older Mississippians live in rural areas, and over eighty percent of elderly Mississippians live in their own family dwellings. The challenge for Mississippi is finding ways to maintain and improve the health of our senior residents while ensuring them the freedom of residing in their own homes. This is especially true for rural areas with less formal support for seniors' health and well being.
Based upon that need, the Smart Aging: Healthy Futures project was developed by Mississippi State University Extension Service, with funding from the United States Department of Agriculture, to help communities foster the healthy aging of their senior populations.
The project has three primary objectives:
To identify specific community resources and deficits relative to supporting the health and health care needs of a community's rural senior population
To engage communities in grassroots efforts to improve the health and health care accessibility of their rural senior populations
To initiate various health promotion activities and educational programs targeting rural aging populations within communities and their families and support systems
The project was originally conducted in Oktibbeha, Clay, Copiah and Lincoln Counties. In Copiah and Lincoln counties, the project was directed in cooperation with Copiah – Lincoln Community College. Early successes led to the project being expanded to include the city of Pascagoula. Findings of and materials produced for the project are here to assist other communities and seniors throughout the state as we all work towards the goal of achieving a healthy future.

Publications
News
Success Stories
Watch
Listen
Select Your County Office
Your Extension Experts