Bull and Heifer Sale
MBCIA Bull and Heifer Sale Program
The Fall BCIA Bull and Miss Premium Heifer Sale is held in November each year. The Spring BCIA Bull Sale is held on the first Thursday in March in conjunction with the Hinds Community College Bull Test Sale. Mississippi BCIA continues to offer high quality beef cattle genetics through its annual BCIA Bull Sales. These bulls have passed breeding soundness exams and met minimum growth, scrotal circumference, and data reporting requirements. For more information, please contact Brandi Karisch at 662-325-7465 or Cobie Rutherford at 662-325-4344.
The annual MBCIA membership meeting is held in March on the evening before the spring bull sale at Raymond, MS.
---
Spring 2018 Hinds and MBCIA Bull Sale
Thursday March 1, 2018 at 12:00 Noon
Hinds Community College Sales Facility, Raymond, MS
AnnualMeeting and Supper on February 28, 2018 at 6:00 p.m.
---
BCIA Bull Sale Designations
Eligible bulls in the BCIA Bull Sales will receive designations based on meeting or exceeding EPD requirements in the following categories:
Balanced Bulls
Terminal Bulls
Calving Ease Bulls
Carcass Merit Bulls
More information on these guidelines are found here: Bull Designations Guidelines
Designations for theses categories (with the exception of Carcass Merit) follow the guidelines of the Tennessee Agricultural Enchancement Program found here TAEP.
---
For information on centralized ultrasound scanning of Mississippi cattle contact:
Dr. Rhonda Vann
Brown Loam Branch Experiment Station
(601) 857-5952
Ultrasound Guidelines Council
---
Past Sale Results
The Mississippi Beef Cattle Improvement Association wrapped up its Spring Bull Sale on March 2, 2017 in conjunction with the Hinds Community College Bull Test Sale. The MBCIA Spring Sale featured 25 performance-backed bulls from breeders across the state. Thank you to all of the consignors and buyers for supporting the Spring 2017 Mississippi BCIA Bull Sale
The top-selling lot was MSU Onward C115, an Angus bull that sold for $3,050. C115, who sold as lot 38, was consigned by the Mississippi State University Beef Unit Other breeders marketing cattle in the MBCIA sale included GLB Farms, TPC Farm Property, Phil Slay Farms, Gary or Robbie Powell, McMillan Angus, Yankee Cutoff Angus Ranch, Thames Angus Farms, and Beane Cattle. Sale receipts on 25 bulls totaled $56,150 for a sale average price of $2,246.00.
| | | | | | |
| --- | --- | --- | --- | --- | --- |
| | All breeds | Angus | Charolais | Balancer | Hereford |
| Number of bulls sold | 25 | 18 | 2 | 3 | 2 |
| Gross receipts | $56,150 | $40,850 | $4,400 | $6,100 | $4,800 |
| Average price | $2,246 | $2,269 | $2,200 | $2,033 | $2,400 |
| High selling lot price | $3,050 | $3,050 | $2,250 | $2,100 | $3,000 |

Publications
News
Watch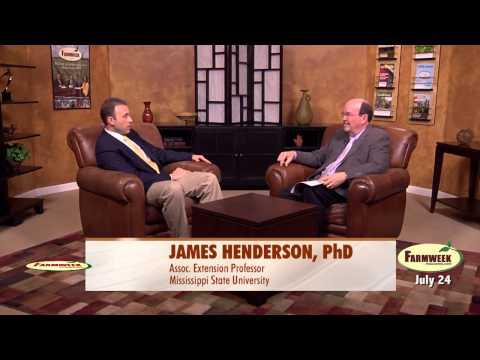 Farmweek
Thursday, July 23, 2015 - 7:00pm
Farmweek
Thursday, May 28, 2015 - 7:00pm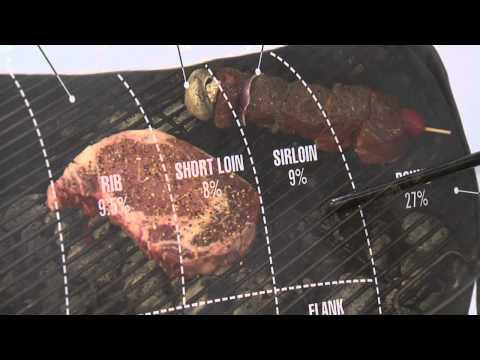 The Food Factor
Saturday, May 23, 2015 - 7:00pm
Listen
Upcoming Events
Contacts
Assoc Extension/Research Prof
Beef Cattle, Nutrition, Management