Beef Quality Assurance
Mississippi Beef Quality Assurance Program (MS-BQA)
Beef Quality Assurance is a national program that provides guidelines for beef cattle production. The program raises consumer confidence through offering proper management techniques and a commitment to quality within every segment of the beef industry.
Producers have embraced BQA because it is the right thing to do; but they have also gained through increased profitability. As an educating program, BQA helps producers identify management processes that can be improved.
The Mississippi Beef Quality Assurance (MS-BQA) Program identifies areas in beef production where defects in quality occur. The MS-BQA Program is a cooperative effort between beef producers, veterinarians, nutritionists, and professionals from the Mississippi Cattlemen's Association, Mississippi Farm Bureau Federation, MSU Extension Service, and MSU College of Veterinary Medicine, who believe that cattle managed under BQA guidelines will be less likely to contain a violative residue, injection-site tissue damage, or foreign metal such as a broken needle. The program asks everyone involved with beef production to follow the FDA/USDA/EPA guidelines for product use and to use common sense, reasonable management skills, and accepted scientific knowledge to avoid product defects at the consumer level. After all, consumers purchase what they trust, and their confidence is the basis of our industry's and our children's future.
For more information on the National BQA Program
Beef Quality Assurance Trainings Scheduled
Several face to face BQA trainings are schduled will be scheduled for this spring throughout the state.
Thursday April 19, 2018—Carroll/Leflore/Montgomery County at McEarney's Restaurant, McCarley, MS
Tuesday May 1, 2018—Lafayette County at Lafayette County Extension Office, Oxford, MS
​Thursday May 17, 2018—Webster/Choctaw Eupora, MS
A certification fee of $15 is required and includes manual, vaccine cooler, and bumper sticker.Certifications begin at 6:30 p.m.
Pre-registration: MSU Extension 662-325-3516 or mquinn@ads.msstate.edu.
National Beef Quality Assurance Guide for Cattle Transporters
Online training video and a downloadable guide are available for the Master Cattle Transporter Program.
Master Cattle Transporter Training
Mississippi Livestock Quality Assurance Program for Youth Producers
The purpose of the Mississippi Livestock Quality Assurance Program for Youth Producers is to increase food safety awareness by educating youth producers of their role in this process and the importance of raising their livestock in an appropriate manner. By following a quality assurance program, youth can improve their animal care and management practices in order for their animal to achieve its highest level of performance while providing a safe, wholesome product for consumers.
Mississippi Livestock Quality Assurance Program for Youth Producers Publication
MS-BQA Coordinators
For more information about the MS-BQA program, contact:
Carla Huston, D.V.M., Ph.D.
Mailstop 9825
R1128B Wise Center
Mississippi State, MS 39762
662-325-1183 (office)
662-325-4548 (fax)
huston@cvm.msstate.edu
Brandi Karisch, Ph.D.
Box 9815, Room 4010 Wise Center
Mississippi State, MS 39762
662-325-7465 (office)
662-325-8873 (fax)
brandi.karisch@msstate.edu

Publications
News
Success Stories
Beef
The people who know Virgil Walker look up to him. The Covington County native is a leader for his church and several local organizations. He loves his wife, his children, and his grandchildren, and he values his way of life.
"It's just in my blood to walk out and see a cow on my farm," he says on a humid, late-summer afternoon. "It's five generations, counting my son's kids. The one who's 9 or 10, I gave her a calf, and she wants to come every day to look at it. I believe she'll be the one to come and live on the farm. It would be rewarding for me. Where I'm living, I've been here for 50 years."
4-H Livestock Program, Volunteers, Beef
When third-generation cattleman Joe Davis was a teen, he had no idea his competition in the show ring would one day be his Extension agent in Union County.
Watch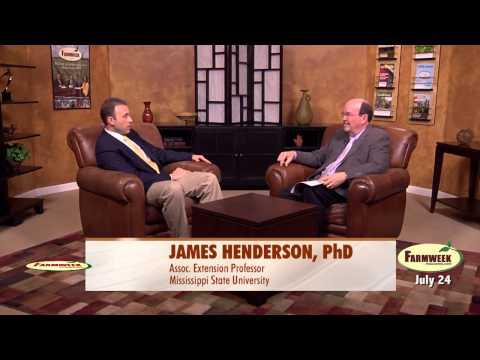 Farmweek
Thursday, July 23, 2015 - 7:00pm
Farmweek
Thursday, May 28, 2015 - 7:00pm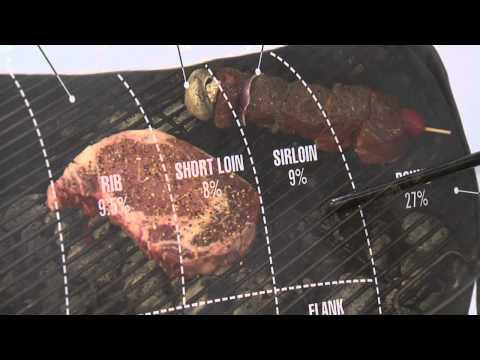 The Food Factor
Saturday, May 23, 2015 - 7:00pm
Listen
Slide Show View
Select any filter and click on Apply to see results
Contacts
Assoc Extension/Research Prof
Beef Cattle, Nutrition, Management
Beef Cattle Health Animal Disaster Response Epidemiology Preventive Medicine