Seafood Importing
Mississippi Seafood Importing
Seafood importing involves establishments that buy seafood products from counties of origin outside the United States.
Sales and Employment Contributions
Sales are the gross sales by businesses within the economic region affected by an activity. The total sales impact or contribution consists of direct, indirect, and induced sales.
Employment or job impacts or contributions are estimated as a mix of both full-time and part-time jobs. The total employment impact or contribution is the sum of direct, indirect, and induced jobs.
The economic contributions of Mississippi seafood importation since 2007 are shown below. Observe the significant drops in the magnitude of the industry's economic contributions during the economic recession and recent years.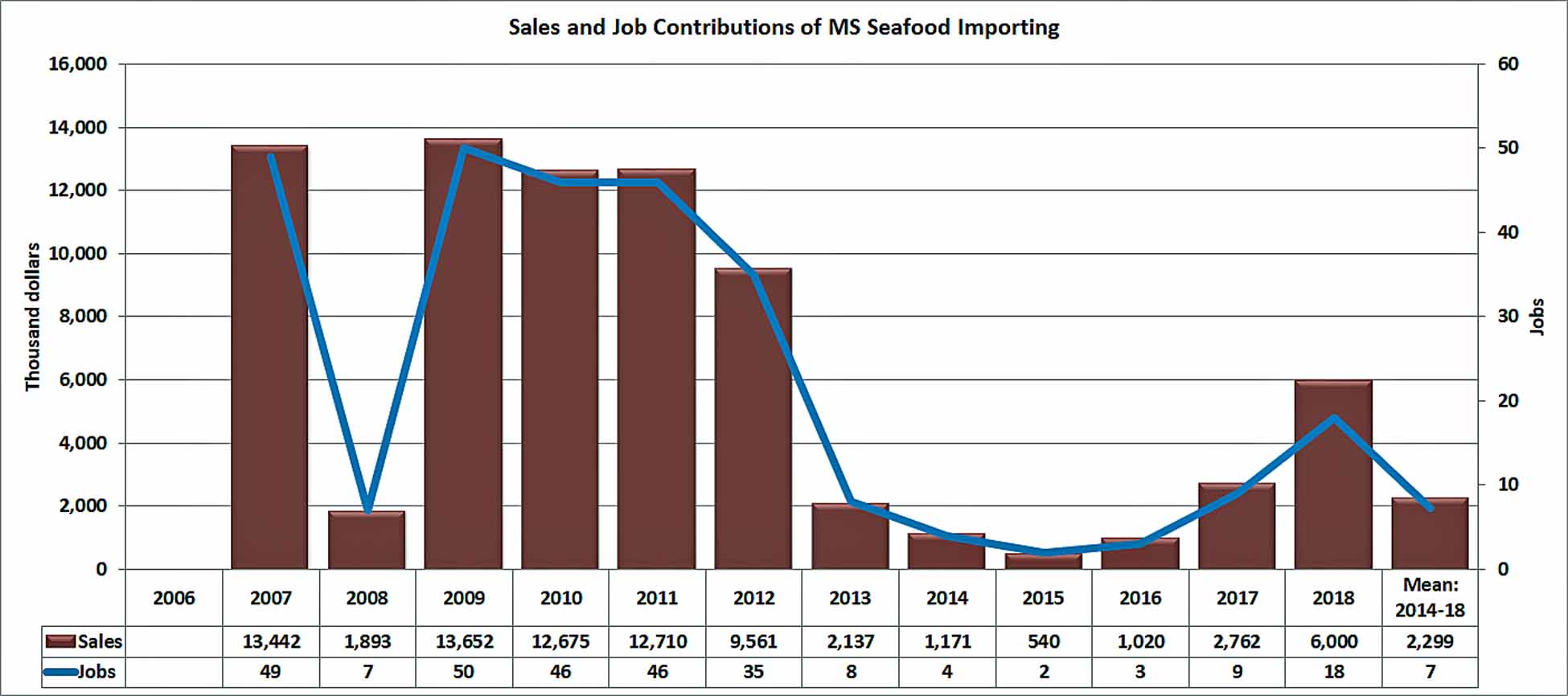 The average productivity of workers in seafood importing in Mississippi can be measured by dividing total sales contributions by total job contributions. During the past five years, seafood importation generated average productivity of more than $319,000 per worker per year.
Mississippi Marketmaker
U.S. Tilapia Consumption, Production, Imports and Prices
U.S. Catfish Production and Imports, Farm-gate and Wholesale Prices

News
Select Your County Office
Your Extension Experts