How to Collect a Soil Sample
Soil is highly variable. Hydrangea flowers like the one pictured here illustrate how small distances translate to big soil differences. Hydrangea flower color is impacted by soil pH. Acidic soil conditions favor blue flowers and basic soils contribute to pink flowers. The inflorescence pictured has both blue and pink flowers, indicating a measurable jump in soil pH just in the root zone of one plant! This highlights how important it is to sample from several locations in the designated area; one scoop of soil does not accurately represent your entire yard.
---
Follow these steps to get a representative soil sample:
Step one:
Gather the supplies you need: soil probe, spade or shovel, plastic bucket, and sample boxes. MSU soil testing boxes are available to pick up at your local Extension office. Submitting soil samples in quart-sized zip-top bags is also an option.
Step two:
Take soil from the top 4–6 inches (or 2–4 inches for turf) and place in a plastic bucket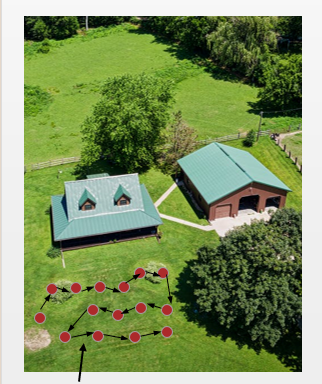 Step three:
Collect 15–20 different soil plugs from different places in the defined area. Remove vegetation/turf from the ground surface before collecting soil. Mix all plugs from a designated area together in a plastic bucket.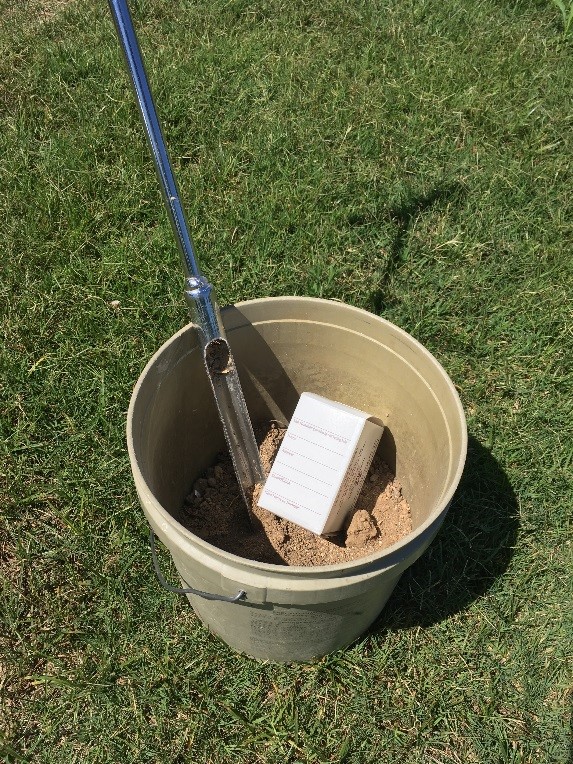 Step four:
Fill a soil sample box with soil from the bucket. If you have multiple areas that need sampling, repeat the entire collection process.
Step five:
Submit your soil sample.
---
Watch this helpful video to see the process of collecting a soil sample!
When is the best time to take a soil sample?
Soil samples can be taken anytime throughout the year. It is important, however, to sample approximately the same time of the year. Late summer or early fall is a good time for most crops. Collect soil samples 3–6 months before planting. This way, if you need to apply lime, there is enough time for the liming application to take effect.
How often should soil samples be submitted?
A soil sample should be taken at least once every 3 years, or when there is a change in crop to be grown. A soil sample should also be taken if problems occur during the growing season.
Can samples be taken when soils are wet?
Soil moisture generally does not affect test results, but wet soil can affect the depth of core samples taken. Therefore, allow soil to drain before sampling. If the soil is too wet to till, then it is also too wet to sample.

Publications
News
Success Stories
Agriculture, Crops, Irrigation, Remote Sensing Technology, Soils, Soil Health, Soil Testing, Healthy Soils and Water, Healthy Water Practices, Water
Brian Andrus irrigated exactly zero times on his Sunflower County farm in 2021. He didn't even turn on his well.

STEM – Science Technology Engineering and Math, Dairy, Pesticide Applicator Certification, Soil Testing, City and County Government, Mississippi Homemaker Volunteers, Natural Resources
4-H Debuts New Curriculum · Extension Develops Workforce · La-Z-Boy Donates Fabric · Stars Focus On Sustainability · Extension Directs Herbicide Training · Youth Discover Dairy Science · Soil Lab Welcomes New Manager
Watch
Extension Stories
Tuesday, April 25, 2017 - 1:45pm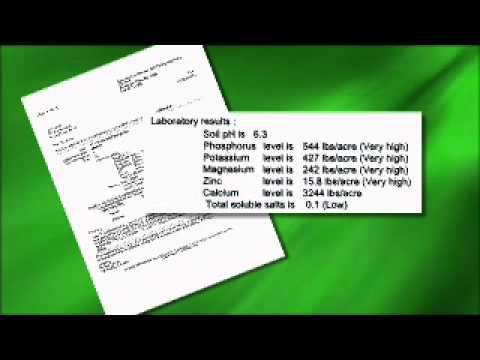 Extension Stories
Tuesday, April 25, 2017 - 1:30pm
Listen
Select Your County Office
Related Links
Your Extension Experts