Fee Schedule
Effective January 1, 2023
| | |
| --- | --- |
| Soil Analysis1 | $10 |
| Soil Analysis + Organic matter via LOI2 | $12 |
| Routine Plant Analysis (without total N)3 | $15 |
| Routine Plant Analysis (with total N)4 | $25 |
| Mechanical Texture5 | $20 |
Researcher discounts offered for samples that are pre-ground/sieved (10-mesh for soil, 20-mesh for plant tissue)
Soil Analysis1

$10

Ground: $8

Soil OM (total C/N via combustion) 4

$10

Ground: $8

Plant Analysis (without total N)3

$15

Ground: $12

Plant Total N via combustion (N only)4

$10

Ground: $8

Plant Analysis (all elements offered)3,4

$25

Ground $20
Cost for other analysis available upon request.
1Soil analysis includes pH, lime recommendation, phosphorous (P), potassium (K), calcium (Ca), magnesium (Mg), zinc (Zn), and sodium (Na). Fertilizer recommendations are customized to selected crop codes. Total soluble salts (TSS) are reported for all horticultural samples.
2Organic matter determined via LOI = loss on ignition.
3Plant tissue analysis includes phosphorous (P), potassium (K), calcium (Ca), magnesium (Mg), copper (Cu), zinc (Zn), manganese (Mn), iron (Fe), sulfur (S), and boron (B).
4Total nitrogen and/or total carbon determined via combustion with an Elementar Vario Max Cube.
5Sodium hexametaphosphate is used to separate sand, silt, and clay fractions of soil samples, which are then evaluated with the hydrometer method.

Publications
News
Success Stories
Agriculture, Crops, Irrigation, Remote Sensing Technology, Soils, Soil Health, Soil Testing, Healthy Soils and Water, Healthy Water Practices, Water
Brian Andrus irrigated exactly zero times on his Sunflower County farm in 2021. He didn't even turn on his well.

STEM – Science Technology Engineering and Math, Dairy, Pesticide Applicator Certification, Soil Testing, City and County Government, Mississippi Homemaker Volunteers, Natural Resources
4-H Debuts New Curriculum · Extension Develops Workforce · La-Z-Boy Donates Fabric · Stars Focus On Sustainability · Extension Directs Herbicide Training · Youth Discover Dairy Science · Soil Lab Welcomes New Manager
Watch
Extension Stories
Tuesday, April 25, 2017 - 1:45pm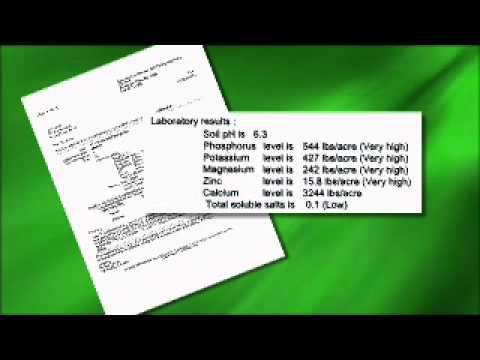 Extension Stories
Tuesday, April 25, 2017 - 1:30pm
Listen
Select Your County Office
Related Links
Your Extension Experts