Slow Cooker Stuffed Bell Peppers
The days are getting shorter, and if you're like me, you don't always feel like cooking when you get home -- but you don't want to eat fast food either.
I discovered this recipe using cauliflower rice and any ground meat while looking online for healthy recipes. I decided to try Italian sausage because I love the convenience of the meat being seasoned already. You can even find Italian sausage made with turkey or chicken if you are really watching your fat intake.
A slow-cooker liner makes clean-up a snap! If you don't use a liner, be sure to coat the inside of your slow cooker with a non-stick spray.
Video by Jonathan Parrish
Ingredients:
4-6 bell peppers, depending on size
1 pound ground meat/Italian sausage (Do not brown!)
2 cups cauliflower rice, thawed
2-5 garlic cloves (I love garlic, y'all!)
1 small onion
15 oz. can of diced tomatoes (I use the kind with green chiles in it!)
2 tsp. Italian seasoning
½ tsp. black pepper
1 tsp. salt
DIRECTIONS:
Wash the bell peppers. Cut off the tops and remove the stem and seeds. Mix all other ingredients together in a large bowl until well blended. Spoon filling into each bell pepper but do not over fill.
Place in the slow cooker and cover with the lid. Cook on low 6-8 hours or on high 3-4 hours, or until the meat is completely cooked.
Posted on:
October 23, 2018
Subscribe to Extension for Real Life
Fill in the information below to receive a weekly update of our blog posts.

Recent Posts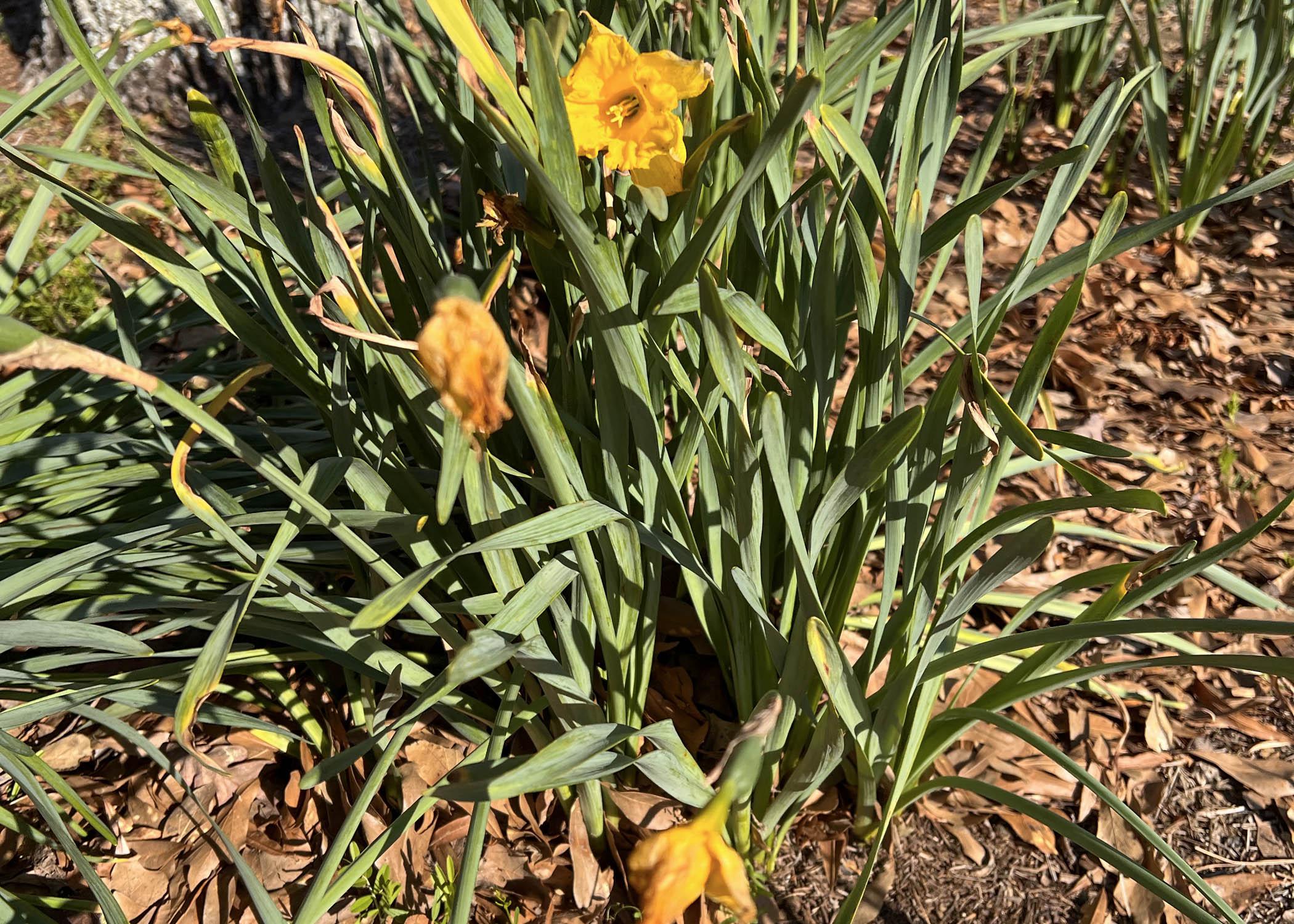 Daffodils can be pulled up when the leaves turn completely yellow by tugging on the foliage. (Photo by MSU Extension)