Information Possibly Outdated
The information presented on this page was originally released on November 6, 2018. It may not be outdated, but please search our site for more current information. If you plan to quote or reference this information in a publication, please check with the Extension specialist or author before proceeding.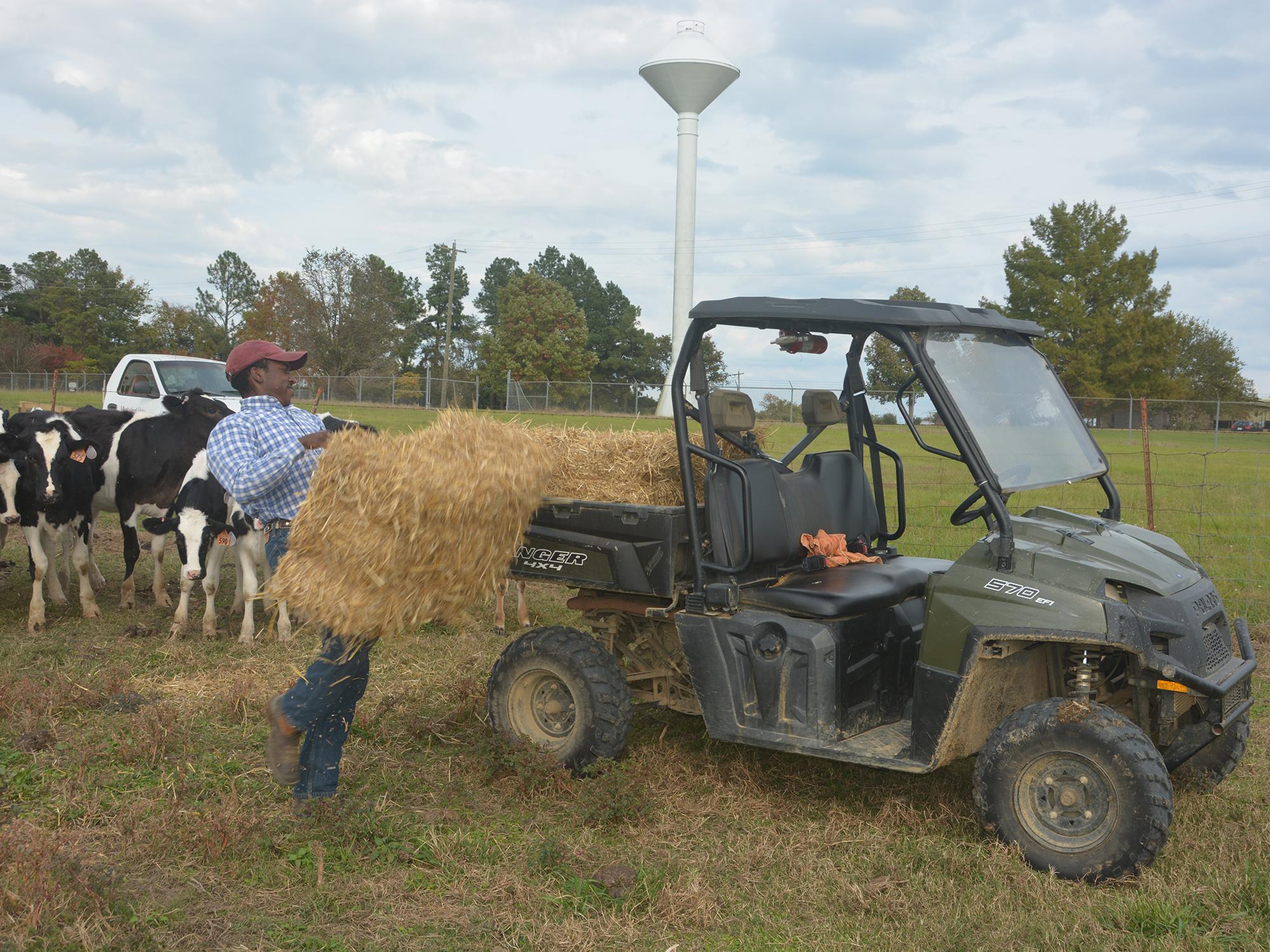 Grant reveals concerns for agricultural families
STARKVILLE, Miss. -- A million-dollar grant acknowledges that farmers and families living in rural areas battle many of the same mental health challenges as urban residents face.
"People in rural communities are more likely to overdose on prescription pain medications than people in cities, and the rate of opioid-related overdose deaths in rural counties is 45 percent higher than in metro counties," said David Buys, health specialist with the Mississippi State University Extension Service.
MSU Extension recently received notice that the U.S. Department of Agriculture wants to expand an existing grant that addresses rural health and safety. The USDA grant is in partnership with the U.S. Department of Health and Human Services Substance Abuse and Mental Health Services Administration.
"Preventing Opioid Misuse in the South East," or PROMISE 1.0, is an Extension pilot initiative to address the drug crisis in Tishomingo, Itawamba and Lee counties. USDA funded the initial PROMISE program with a two-year, $310,000 grant. PROMISE 2.0 will expand the efforts and take the project statewide with the new grant.
Buys said the effort will bring a variety of organizations, disciplines and approaches to the table.
"The agricultural component is extremely important in this project. Our concerns are not only for people living in rural areas, but also for those involved in labor-intensive jobs, often in more isolated conditions than those in urban areas," Buys said. "Farmers and farm workers often try to push through the pain to get a job done. That can contribute to depression and create an unhealthy dependency on opioids."
Amanda Stone, Extension dairy specialist, said issues related to mental health are gaining attention in the dairy industry. Much of the focus started in 2009, a year known for herd sellouts and farmer suicides.
"Most people don't think of farmers as vulnerable to mental health problems because they tend to have an idealized picture of what farming is," Stone said. "Many producers inherited their farms from their parents and feel pressure to carry on the family tradition. Also, many of the sources of their stress are beyond their control, including the weather, commodity prices and labor shortages."
Stone said farmers spend much of their time alone and without access to counselors. Vacations or time off is a luxury most cannot afford.
"If you add a complication like an injury or illness, conditions can spiral out of control rapidly," she said. "What may begin as a legitimate need for an opioid, could develop into an addiction or contribute to addictive behavior from others who gain access to someone's medication."
Mary Nelson Robertson, project coordinator for the PROMISE Initiative, said the grant will help Extension agents address mental health concerns in the agricultural community. Through primary prevention efforts in PROMISE 2.0, they will offer rural families and agricultural producers the skills needed to understand, identify and respond to mental health concerns and conditions that may lead to opioid misuse.
"Awareness is an important first step in combating the opioid crisis," she said. "Results from the statewide survey administered during PROMISE 1.0 suggest that Mississippians believe the opioid epidemic is a problem in their communities. We will empower rural families to take steps to prevent prescription opioid misuse and abuse within their families."
Robertson said research suggests that many people, including agricultural producers, can be more receptive to information that comes from Extension agents than they might be when it comes from other sources.
"Due to the stigma associated with mental health conditions, some people are uncomfortable coming forward and seeking help," she said. "Through conversation and simple changes in the language we use to discuss mental health conditions, we can break down this stigma together."
Released:
November 6, 2018