Information Possibly Outdated
The information presented on this page was originally released on July 29, 2014. It may not be outdated, but please search our site for more current information. If you plan to quote or reference this information in a publication, please check with the Extension specialist or author before proceeding.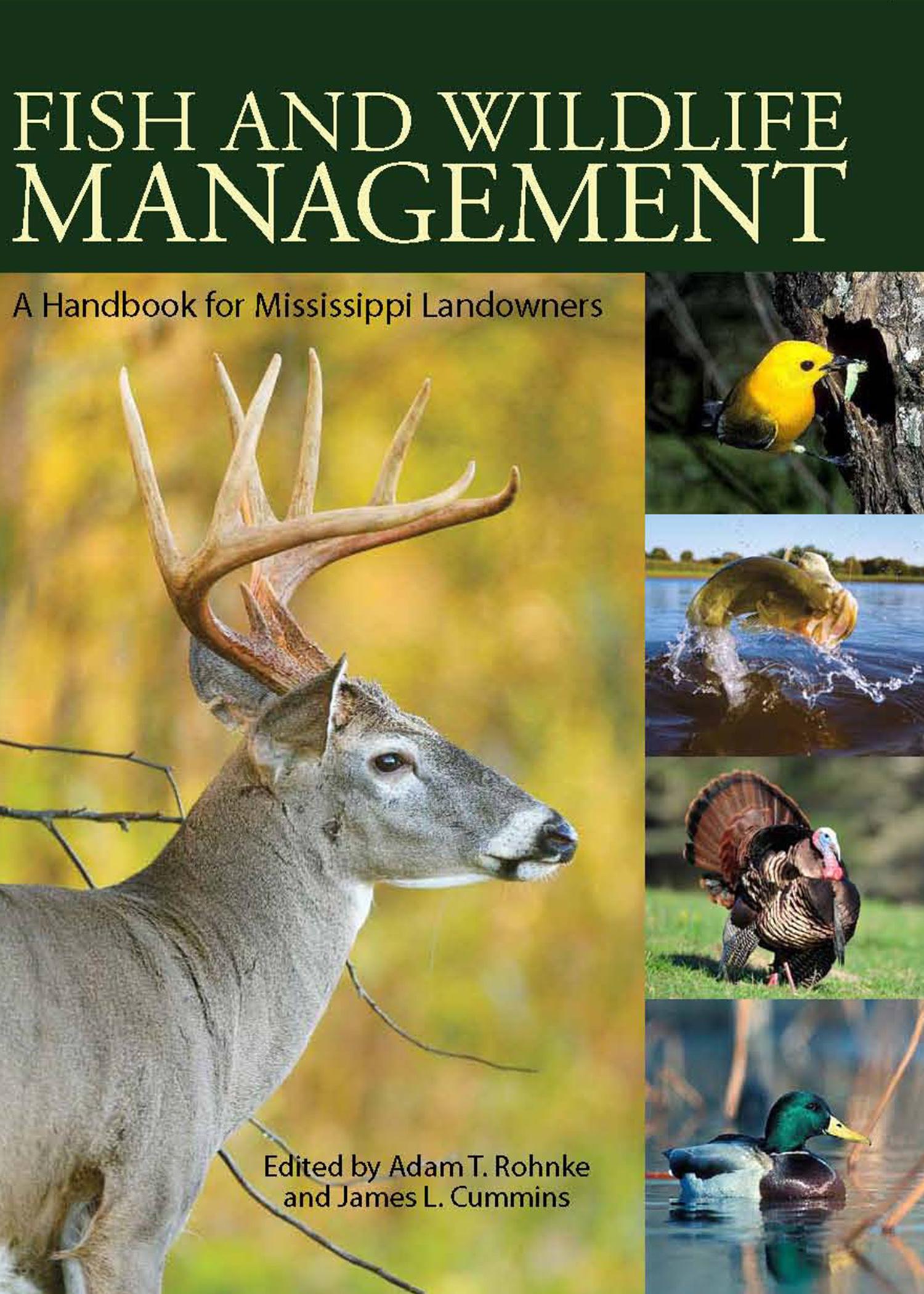 New book helps landowners manage wildlife, fisheries
RAYMOND -- A new book should provide private landowners with a comprehensive and easy-to-understand guide to current land management techniques for fisheries and wildlife.
Adam T. Rohnke, a certified wildlife biologist with the Mississippi State University Extension Service, served as managing editor for "Fish and Wildlife Management: A Handbook for Mississippi Landowners."
The handbook is a detailed collection of information related to wildlife and fisheries management written and submitted by several experts from MSU; Mississippi Department of Wildlife, Fisheries and Parks; U.S. Department of Agriculture's Natural Resources Conservation Service; Wildlife Mississippi; USDA Animal and Plant Health Inspection Service's Wildlife Services; and U.S. Fish and Wildlife Service.
James L. Cummings, a certified wildlife biologist, certified fisheries professional and executive director of Wildlife Mississippi, served as project director. He worked closely with the Dalrymple Family Foundation to secure the primary funding for the project, with additional financial support from the Natural Resource Enterprises Program at MSU.
Both Rohnke and Cummings also contributed to the book.
The book includes information on the state's natural resource history, conservation planning, habitat types, and fish and wildlife. Contributors detail management techniques for both rural and urban landowners. The book covers wildlife-food plantings, farm pond management, backyard habitats, nuisance animal control, invasive species control, and management of specific wildlife species, such as white-tailed deer and eastern wild turkey.
For more information or to purchase a copy, visit the University Press of Mississippi website at www.wildlifemiss.org/book.