Information Possibly Outdated
The information presented on this page was originally released on July 8, 2014. It may not be outdated, but please search our site for more current information. If you plan to quote or reference this information in a publication, please check with the Extension specialist or author before proceeding.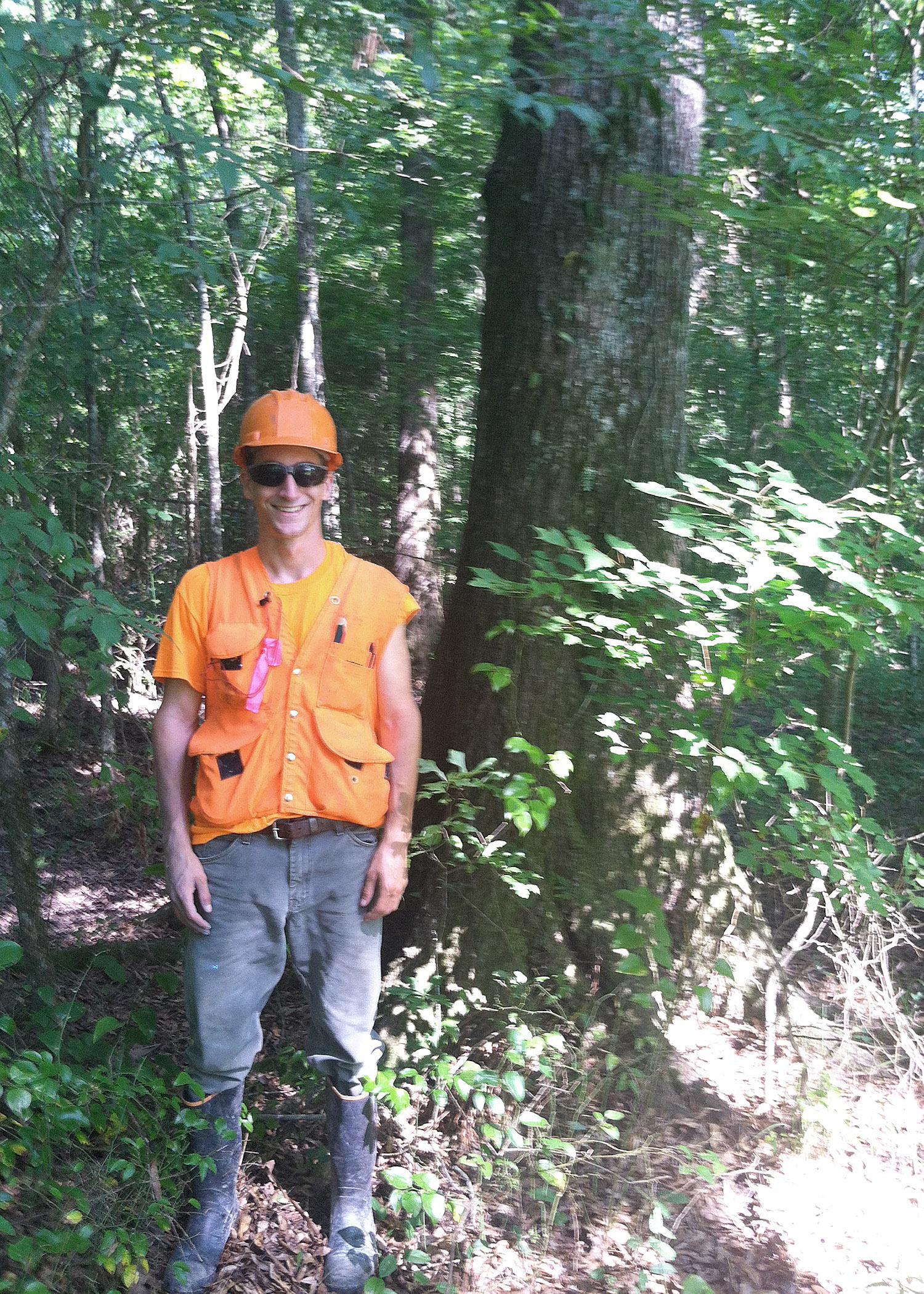 MSU student honored for forest fire research
MISSISSIPPI STATE – A Mississippi State University undergraduate student and research scholar has won the Harold Weaver Undergraduate Student Excellence Award for his research on the flammability of hardwood forests.
Senior forestry major Zach Senneff of Caledonia, received the honor from the Association of Fire Ecology at the Large Wildland Fires Conference in Missoula, Montana.
Senneff investigated the flammability of leaf litter from 10 hardwood species common to the eastern U.S. The objective of his research was to determine which leaves encourage fire and which hamper fire. In fire-prone ecosystems, flammable leaf litter kills competing trees.
Morgan Varner, fire ecologist and assistant professor in the university's Forest and Wildlife Research Center, directed Senneff's research.
"Zach's research is important when considering restoration of eastern forest ecosystems," Varner said. "Trees that have low flammability characteristics may not be adapted to survive in fire-prone ecosystems."
Fire is an important management tool, and many wildlife species are dependent on the habitat created by prescribed fire, Varner said.
Senneff, who is currently working as a summer intern with Weyerhaeuser, said the undergraduate research program helped him think differently about problems and potential issues that may arise.
"My undergraduate research project helped me develop new skills in problem solving and communication," Senneff said. "These skills have helped me both in the classroom and in my job."
The Harold Weaver Undergraduate Student Excellence Award is granted to a single student each year from a global pool of students pursuing research in fire ecology. The award is named for Harold Weaver, a pioneer in the field of fire ecology and ecosystem management.
The Undergraduate Research Scholar Program is a new endeavor at Mississippi State University. Senneff's research was sponsored by the university's College of Forest Resources and the Forest and Wildlife Research Center.
Contact: Dr. Morgan Varner, 662-325-0792