Information Possibly Outdated
The information presented on this page was originally released on July 3, 2014. It may not be outdated, but please search our site for more current information. If you plan to quote or reference this information in a publication, please check with the Extension specialist or author before proceeding.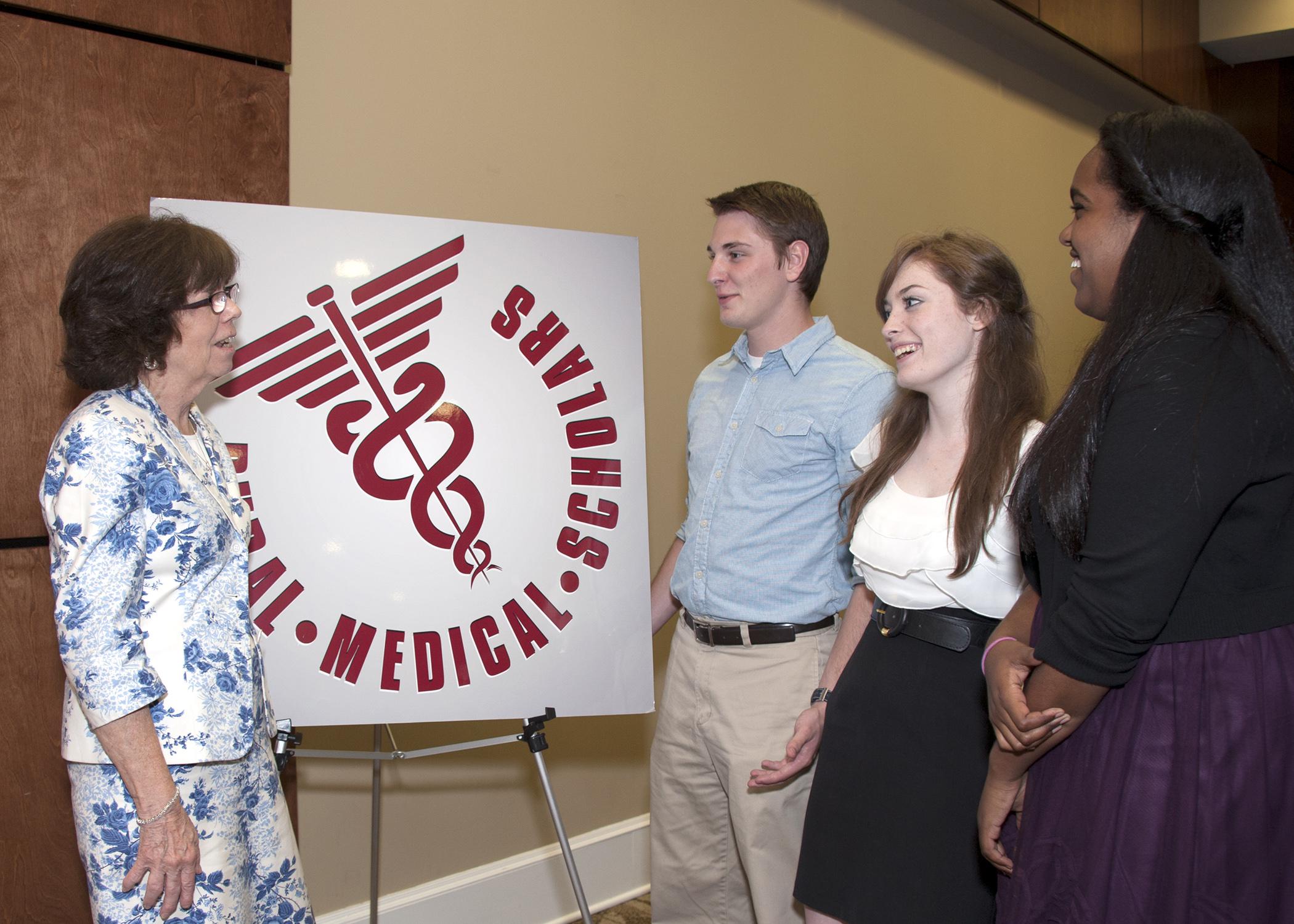 MSU medical program builds future doctors
MISSISSIPPI STATE -- Some of Mississippi's future medical professionals demonstrated their dedication by taking college-level classes the summer before their senior year in high school.
This year, 23 academically gifted high school students participated in the five-week Rural Medical Scholars program at Mississippi State University. Since the program began in 1998, 317 students have participated, experiencing college life and shadowing doctors and other medical professionals for an on-the-job view of their professional lives.
Bonnie Carew, MSU Extension Service rural health program leader, coordinates the unique and challenging program.
"As a whole, Mississippi lacks an adequate number of medical professionals to serve the needs of the population," Carew said. "This program was started to encourage the best and brightest of our high school students to consider the field of medicine for a career. We designed this program to give them valuable information to help as they make decisions for their future."
The program's primary purpose is to create more physicians for Mississippi. It houses students in residence halls, enrolls them in two college classes and makes them responsible for time management.
This year's students took freshman biology and sociology. They were in class four hours every morning and had lab four afternoons a week. On Tuesday afternoons, the students shadowed practicing physicians as they met with patients and performed their duties.
"I felt like it would really help me decide if I wanted to be a doctor," Jason Carter of Horn Lake said of why he chose to participate in the program.
Sabrina Micha of Starkville was considering both engineering and pediatrics as possible careers when she signed up for the program.
"I figured I'd get a firsthand experience of what it would be like in a health-care job," Micha said. "After getting to shadow a pediatrician, I decided I want to do pediatrics."
In addition to the classes and the on-the-job experience, scholars also spent a day in Jackson at the University of Mississippi Medical Center. They got to talk to the dean of admissions and speak with current residents at the school.
"The dean told us how to get into medical school," said Elizabeth Tedford of Clarksdale. "I probably would have failed otherwise if I had tried to apply on my own."
The Rural Medical Scholars program is operated by the MSU Extension Service. Funding for the program comes primarily from the Extension Service with assistance from the State Office of Rural Health at the Mississippi Department of Health.
On July 7, Rural Medical Scholars will graduate its 15th class of students. Overall, 70 percent of previous classes pursued health-related careers. Since the program began, 34 scholars went to medical school and 24 are practicing physicians. Fourteen of these physicians chose to stay and practice in Mississippi.
Dr. Douglas "Deke" Barron is a former Rural Medical Scholar who is now in family medicine residency at the North Mississippi Medical Center in Tupelo. The Hernando native credits the program with giving him an early idea of what college life was like and allowing him to see that he really liked medicine as a career.
"I would say Rural Medical Scholars' exposure to the medical setting via the shadowing experiences and the trip to UMMC were what cemented my decision that I wanted to pursue a career in medicine," Barron said. "It also showed me that in Mississippi in particular, a career in medicine would be of great use to both myself and the state."