Information Possibly Outdated
The information presented on this page was originally released on May 31, 2012. It may not be outdated, but please search our site for more current information. If you plan to quote or reference this information in a publication, please check with the Extension specialist or author before proceeding.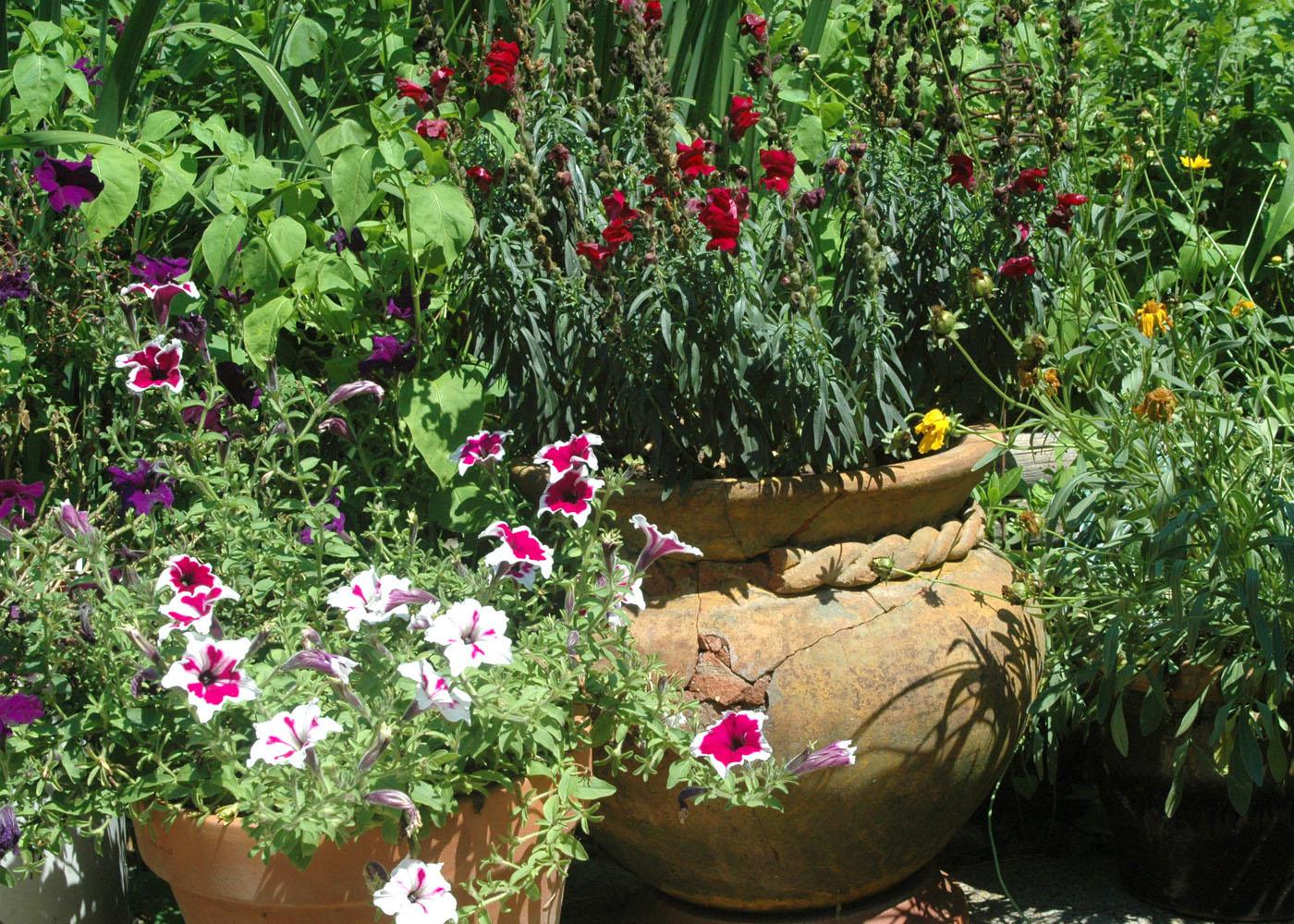 Volunteer's passion enhanced by class
NATCHEZ – Joanne King is passionate about gardening, and it shows -- all over her Adams County yard.
Colorful blooms and various shades of green abound from any view, anytime of year.
"I always like to have something blooming, and I've accomplished that," King said.
King gives a lot of credit for her gardening success to the Master Gardener training program facilitated by Mississippi State University's Extension Service. King took the class in 2001 and moved from the city limits of Natchez in 2002.
"Moving to this property had a lot to do with my becoming a Master Gardener," King said. "When I retired, I cleaned houses and did yard work for other people. The house work was not something I enjoyed at all, but I discovered I really loved the yard work."
King, a long-time volunteer in the Natchez community, immediately embraced the Master Gardener program's mission of training the public in horticulture-related subject matter so they can teach others and serve their communities.
"Ms. King is an asset to the entire county," said David Carter, Adams County director for the MSU Extension Service. "She is involved in many aspects of the community through the Master Gardener program. She volunteers her time to prune crape myrtles throughout Natchez and Adams County. She teaches pruning techniques during various community educational programs, and she always welcomes visitors who want to learn about her garden.
"There aren't many people who are willing to be as devoted to their communities. She is extremely generous with her time and talents," he said.
King refined her gardening skills in those first few years right in her own yard, which is about an acre.
To get the lot ready for their home, 80 trees were cut. The Kings were left with stumps, which were neither pleasing to look at nor easy to mow around. So King got busy disguising them with her newly gained knowledge from the Master Gardener class and her fellow classmates.
"Each person had a different talent, and I learned something from every one of them," King said. "Propagating is what I enjoy the most. I find it so fascinating."
In fact, most everything in her flowerbeds she either propagated herself, received as gifts, or found.
Discarded chain link fence gates and old pallets support climbing vines. Broken pots, repaired and unrepaired, mingle among borders and beds. Carefully placed fallen limbs serve as edging.
"I don't like to throw anything away," King said. "I recycle everything. I try to garden with what I have at my disposal."
This philosophy defines her entire gardening process. King uses a no-till, layering method referred to as lasagna gardening, which she learned from the book "Lasagna Gardening" by Patricia Lanza.
"The way I garden is not difficult," King said. "Anybody can do it. There is no digging involved. All you do is use organic matter to layer the areas where you want to create a planting bed. Once that's done, the earthworms till it for you."
King's first layer is always wet newspapers, which she collects from friends. She uses a layer of peat next. A layer of any type organic material is third. King has used all sorts of materials for this layer, including horse manure, homemade compost, the by-product of cotton ginning and pine straw.
This year, she is using leaves she collected from September through April from curbs all over Adams County - 555 bags' worth, to be exact. The final layer should be some form of mulch to help hold in moisture and keep weeds down. Plants can be added before or after the layering process.
"You just keep layering like that as deep as you want," King said. "It doesn't take that long, and it's easy to do."
Getting people to understand that gardening can be a little less work using the lasagna method is important to King.
"After people see my garden, I want them to walk away and talk about how easy it is, not that it was pretty," she said.