Information Possibly Outdated
The information presented on this page was originally released on January 15, 2010. It may not be outdated, but please search our site for more current information. If you plan to quote or reference this information in a publication, please check with the Extension specialist or author before proceeding.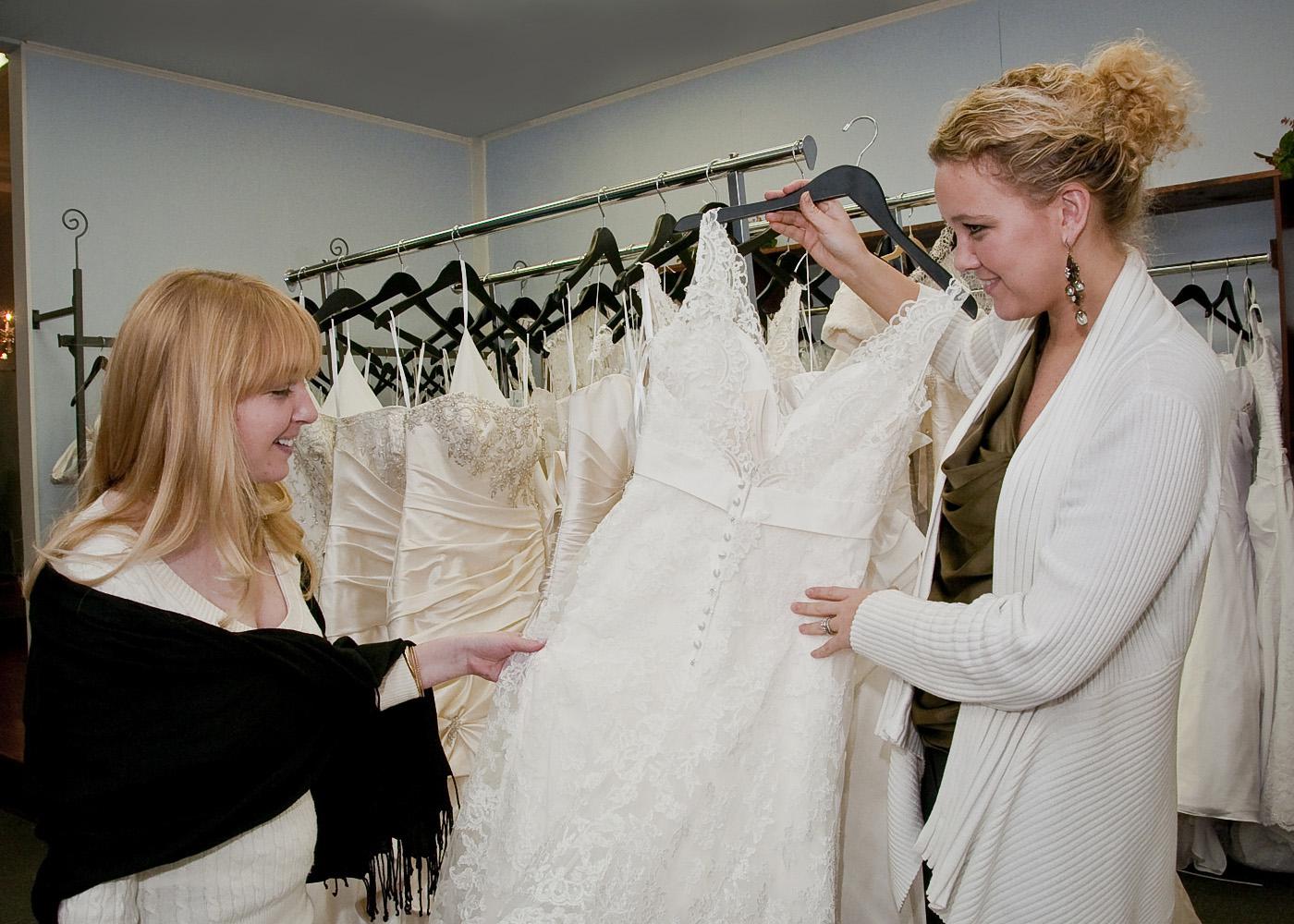 Counterfeit gowns can spoil bride's happy day
By Patti Drapala
MSU Ag Communications
MISSISSIPPI STATE – The Internet may be a great tool for finding wedding gown styles, but it is an unsatisfactory way to buy one because of fashion counterfeiters and fraudulent businesses lurking in cyberspace.
Wanda Cheek, associate professor of apparel, textiles and merchandising in Mississippi State University's School of Human Sciences, is concerned about the burgeoning counterfeit industry. She is currently researching fashion counterfeit and leads many class discussions on the ramifications of this issue.
"Counterfeit fashion can be found in many Mississippi communities and generally includes such items as handbags and jewelry," Cheek said. "It is a big problem for designers, who have invested their time, talent and work to build a reputation in the fashion industry."
Fashion deception has hit the wedding gown industry particularly hard. Counterfeiters steal ideas from designer runway shows and market these copies with sewn-in fake designer labels and hang tags. Copies of designer gown copies, known in the fashion industry as creating knockoffs, are technically not against the law. Branding and identifying the knockoff as an original with labels and tags is illegal, however.
"The dilemma with knockoffs is that consumers can be led to believe they are purchasing the authentic designer gown, and these knockoffs are often of poor quality," Cheek said.
Authentic couture gowns made from silk or other fine fabrics are expensive, and buyers should expect to pay more money for this type of gown and the designer name behind it, Cheek said.
Demand for a particular designer label can be high, and counterfeiters know this. It is relatively easy for counterfeiters to operate overseas factories that churn out remarkable copies of the dresses and the identifying labels.
"Counterfeiters often steal photos of designer gowns and can reproduce the look of the dress," said Christine Barker, a 2006 MSU merchandising graduate. "They lure the bride with the promise of an authentic gown for a thousand dollars less than the normal retail price."
A native of West Point, Barker opened her bridal boutique, Christine's Couture, in Starkville two years ago because the town did not have such a shop. She has witnessed some shoppers come in to sort through the gowns and then try to find a better deal on the Internet.
"If a bride buys a dress from a full service salon, she can take advantage of the fitting, alteration and preparation options available," Barker said. "She does not have these services if she buys a gown on the Internet."
Most of these counterfeit dresses are not made of silk or other fine fabrics, which is why the perpetrators can market the gowns at unbelievable discounts. Sizing may not always be true, either, as designers have individual sizing charts for their dresses.
Brides who are fooled by a counterfeit may think they have found their dream dress at a bargain price, but they really have not. Many brides have been dismayed when they unpack a cheaply-made imitation lacking the fine detailing of handsewn beading, embroidery and lace. The dress may fit wrong or rip when the bride tries it on.
"It is hard to have to scramble at the last minute to replace a wedding gown," Barker said. "A bride's choices can be limited because it takes time to find a satisfactory gown and have it fitted or altered."
Counterfeit operations also have a loophole to escape dissatisfied customers. They do not accept returns and give no address or contact information on their Web sites. The Internet has made it easier to market their goods anonymously to people who are fooled by discounted couture.
There are victims to this crime besides the unsuspecting customer.
"When people buy counterfeit, they should be aware that they weaken the fashion industry and legitimate businesses that depend upon consumer support," Cheek said. "If the price is too good to be true, what they are buying is most likely a fake."
Cheek said she is interested in incorporating anecdotes about people's experiences with fashion counterfeit and fraudulent operators into her research. Contact her at (662) 325-7696.
Released:
January 15, 2010

Select Your County Office