Information Possibly Outdated
The information presented on this page was originally released on August 6, 2009. It may not be outdated, but please search our site for more current information. If you plan to quote or reference this information in a publication, please check with the Extension specialist or author before proceeding.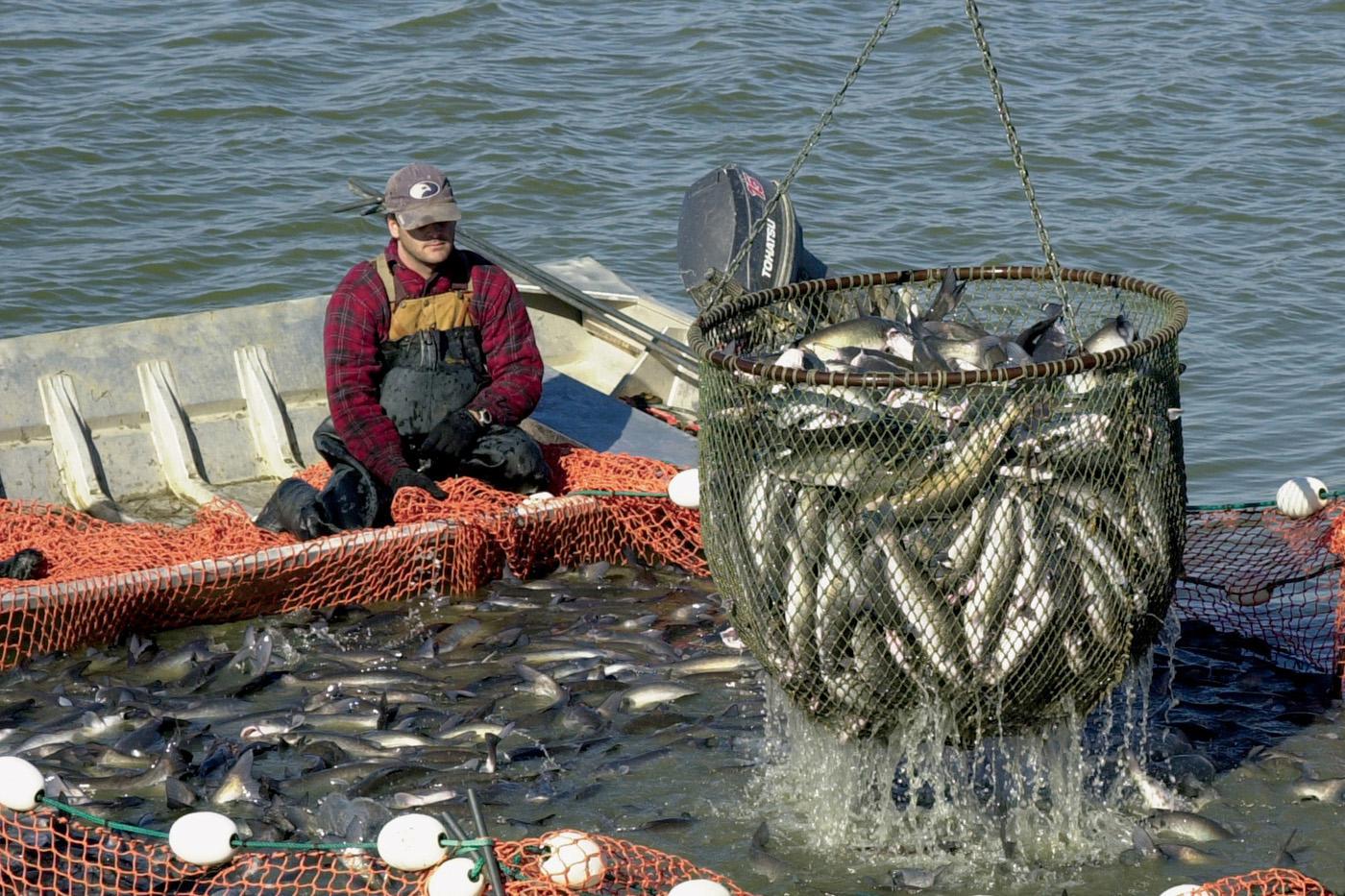 State catfish industry faces recent struggles
MISSISSIPPI STATE – The state's catfish industry is facing some major obstacles as producers are dealing with very high feed prices, declining acreage and fierce competition from imported fish.
John Anderson, Mississippi State University Extension Service agricultural economist, said the most significant influence on catfish prices since the fall of 2008 has been the condition of the overall economy.
"Catfish demand suffered from the economic decline that began in early 2008 and accelerated rapidly with the financial crisis last fall," Anderson said. "Products like catfish that depend significantly on away-from-home consumption tend to be hurt the worst during a recession."
As evidence of this weak demand, prices are lower this summer than last year's prices, and production has also been down by 5 percent to 10 percent.
"Hopefully the economy will move into a recovery phase in the latter half of this year," Anderson said. "An economic upturn corresponding with less catfish production this year than last should provide the basis for a recovery in prices by sometime this fall."
Mississippi has just 70,000 acres of catfish ponds, down from a high of 113,000 acres in 2001. The state still leads the nation in catfish production. Feed prices that only a few years ago were about $240 a ton are now $330 a ton.
Jim Steeby, Extension fisheries specialist at the Thad Cochran National Warmwater Aquaculture Center in Stoneville, said increasing imports of catfish and whitefish such as tilapia are putting pressure on catfish sales.
"Growers in these countries, especially China, have low-cost labor, favorable currency rates and support from their governments. Their prices are well below those of our domestically produced catfish," Steeby said. "But their production standards frequently lack integrity."
The industry is trying to battle imports and establish U.S. farm-raised catfish as a superior product. Recent federal and state labeling laws now require catfish served in restaurants and sold at retail to have country of origin labels.
The industry is also addressing the issue of imports by attempting to move the catfish inspection program from the National Marine Fisheries Service to the U.S. Department of Agriculture.
"Changing the inspecting agency to USDA will mean that imports must meet more stringent requirements for safety and quality," Steeby said. "The problem with many food imports is that some products contain substances such as antibiotics that do not meet U.S. safety and health standards."
Steeby said the USDA is setting up this inspection program, which will subject catfish to the same type of food inspection required of poultry and red meat.
"If imports cannot meet these new standards, they will not be allowed in," Steeby said.
Researchers at MSU continue to work with the industry as it adjusts to economic conditions. Current projects are focused on feed management, possible improvements to the refinement of grains and other feed ingredients, and ways to manage feed budgets more effectively.
"Other researchers at MSU are looking at genetic issues and possibly producing catfish hybrids that have faster growth rates and resistance to common disease organisms," Steeby said.
In the meantime, Mississippi producers continue to try to find success with catfish.
"Catfish may be headed back to being marketed as a Southeastern specialty as the industry is downsizing," Steeby said. "Consumers in the Southeast are not likely to accept a substitute product for U.S. farm-raised catfish."

Select Your County Office