Information Possibly Outdated
The information presented on this page was originally released on June 11, 2009. It may not be outdated, but please search our site for more current information. If you plan to quote or reference this information in a publication, please check with the Extension specialist or author before proceeding.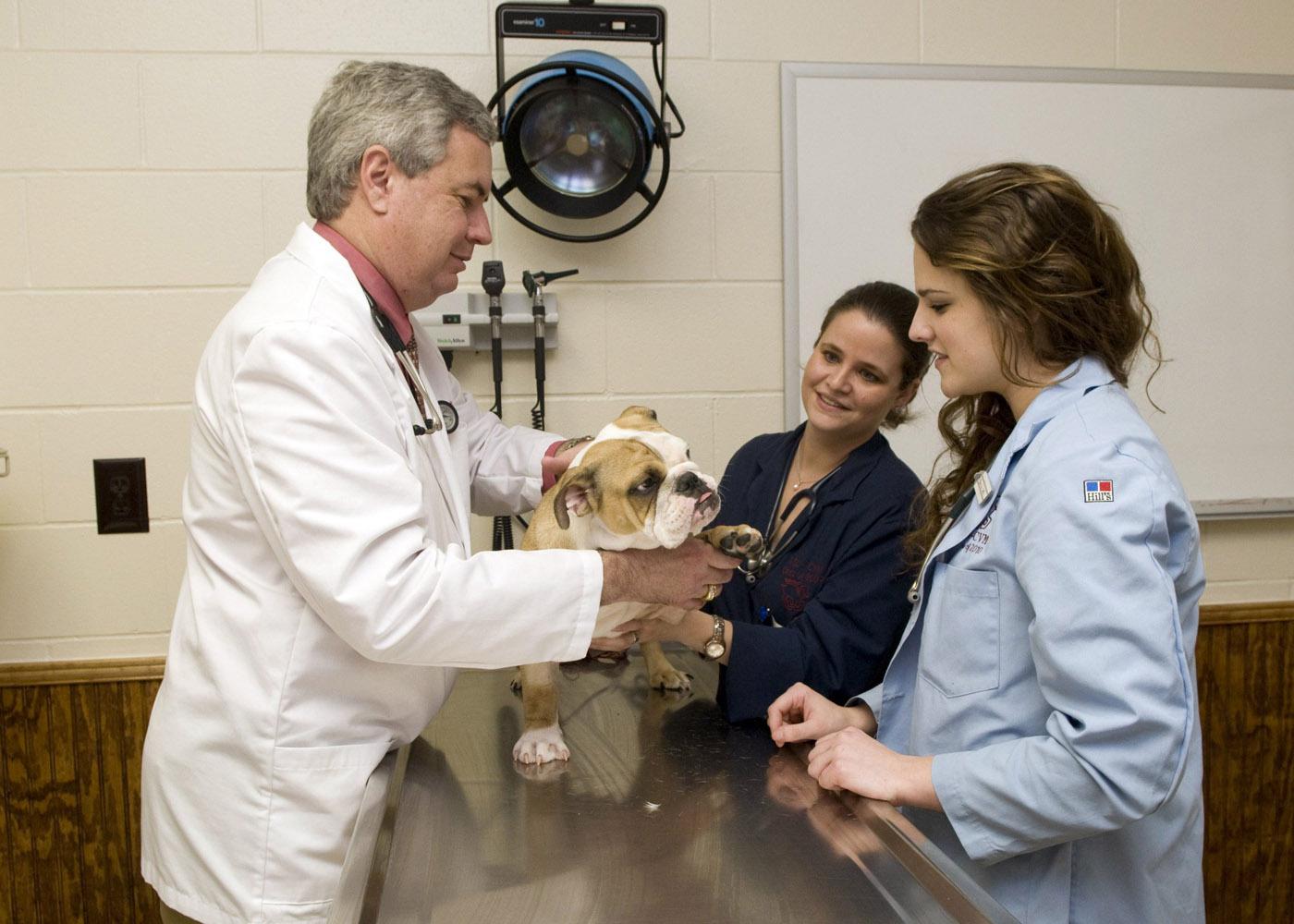 MSU Veterinary Services chief 'coaches' students to success
By Patti Drappala
Ag Communications
MISSISSIPPI STATE -- Dr. Joey Burt wants veterinary medical students who plan to open or join a clinic to develop medical, communication and business skills needed to be successful private practitioners well before they graduate.
Burt left a thriving private practice he established in Oxford, Ohio, last November to become chief of the Mississippi State University College of Veterinary Medicine's Community Veterinary Services section.
"We are excited to have Dr. Burt on our faculty to help enhance our educational program for students and to broaden their exposure to quality patient management and exceptional client service," said Dr. Ron McLaughin, head of the CVM Department of Clinical Sciences. "His successful private practice in Ohio is a model of what we want our graduates to emulate as they enter the profession."
Burt said he plans to use this position to help students understand how competency and compassion can determine clients' perceptions of the practitioner, the clinic and the service provided.
"Customer service and perception are the 'wow' factors in veterinary practice," said Burt, who was the 2008 CVM Alumnus of the Year. "The Information Age has created an informed and educated clientele who seek a high level of health care for their pets because they have been exposed to information concerning health-care developments for animals and they can easily access it."
The wealth of experience accumulated in private practice since graduation has given Burt insight into the learning process of establishing oneself as a veterinarian. He discerned that clients and patients respond favorably to a clinic that is clean, open and comfortable.
After incorporating these characteristics into his practice, Burt earned the admiration of his clients and attracted the attention of the veterinary community. The clinic won a prestigious award for its physical design, traffic flow patterns and client amenities, such as a quiet room and refreshment bar.
"The key to a successful veterinary practice is the relationship you build with the client," Burt said. "You can be a great diagnostician, but if you can't communicate with the client, your skill means nothing.
"Likewise, you may be a great communicator, but if you don't have the medical training to back up what you say, you lose the client's trust," he said. "These are qualities our Community Veterinary Services team strives to instill in our students."
Many veterinary colleges are taking steps to provide students with coursework and training that emphasize wellness and preventive care for patients.
"Today's veterinarians must be efficient in the examination room, know how to interact well with clients, communicate effectively and understand that pets are valued members of the family deserving of exceptional care," McLaughlin said. "Students must learn how to do this whether they open their own practices or join an existing one."
To help students excel as private practitioners, the Community Veterinary Services rotation teaches students the basics of providing quality health care and client service. All third-year veterinary students participate in the Community Veterinary Services rotation, and many are returning as seniors to take advantage of the advanced, elective rotation in their fourth year.
"I think of myself as a coach, and I want students to think about the impact of physical surroundings on the patients and clients, and the impact that their attitude will have on their ability to practice veterinary medicine successfully," Burt said.