Information Possibly Outdated
The information presented on this page was originally released on August 4, 2011. It may not be outdated, but please search our site for more current information. If you plan to quote or reference this information in a publication, please check with the Extension specialist or author before proceeding.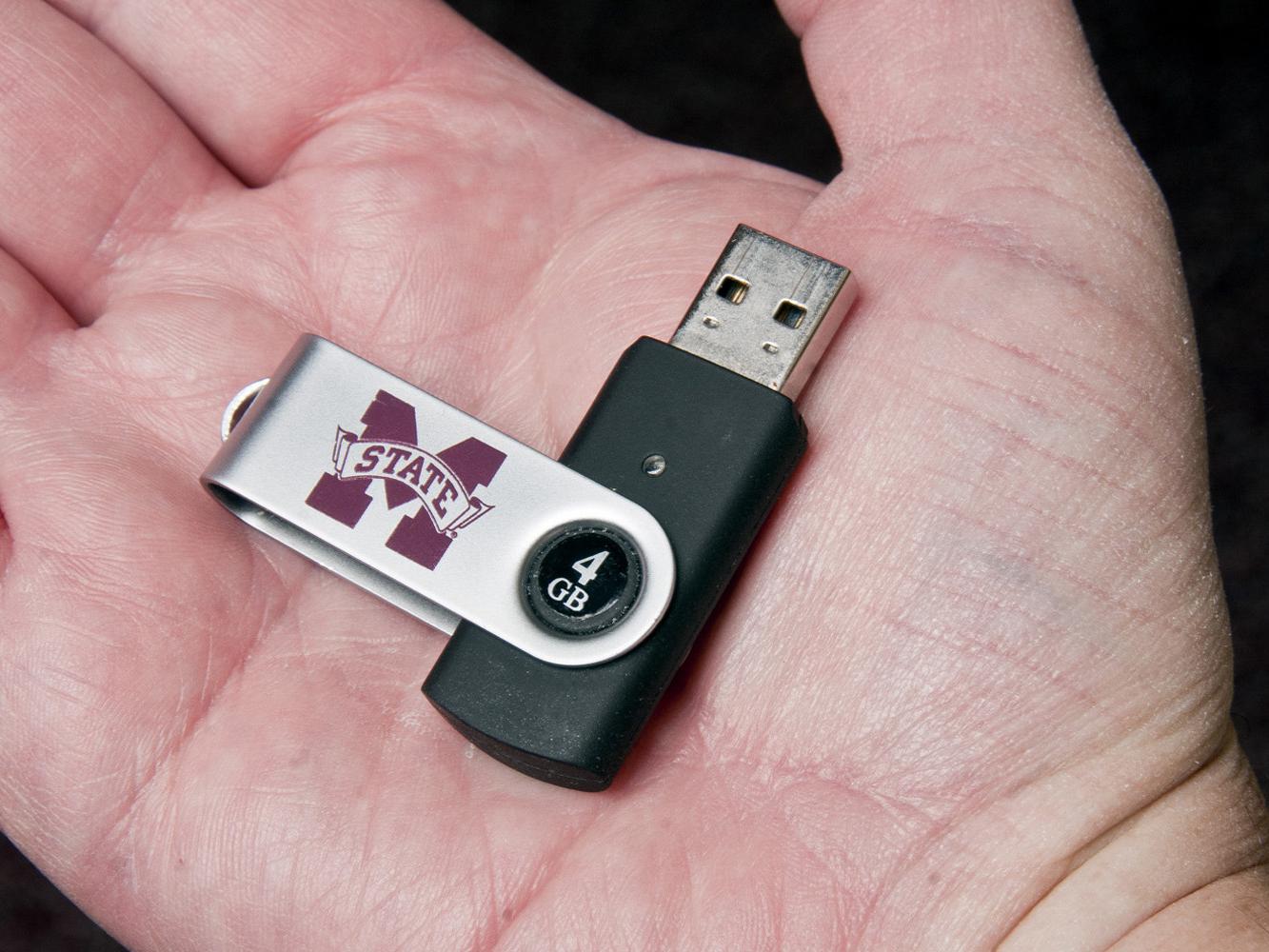 Back-up plans preserve data, prevent regrets
Many families have emergency plans that involve flashlights, radios and bottled water, but few have a strategy for dealing with the loss of their electronic documents. Though more families now than ever before rely on computers to save important documents, store photos and even pay bills, many families fail to develop an emergency plan for their electronic information.
An emergency plan for electronic information should include a portable back-up of important iformation. Data can be recorded easily onto USB flash drives (also known as pen drives or jump drives), external hard drives or CD-ROMs.
A USB (universal serial bus) flash drive is a small device that fits in a palm. It allows for the rapid transfer of data from the computer to the flash drive and from the flash drive to the computer. Simply put, USB is the name of the connector that plugs into a computer and allows the computer to easily recognize the device and save data to the device. Most computers recognize USB devices automatically and do not require any additional software. Also, USB flash drives are inexpensive. A 4GB USB flash drive costs less than $10.
Users can store one copy of their data on a flash drive and keep it in another location, such as work, in a purse or backpack. Frequently backing up files ensures preservation of the most recent documents in case of equipment failure, theft or natural disaster.
Make a routine of backing up the computer. Select one day a week or month and be sure to back up on that day. Backup important files and folders whenever there is a substantial change made to them. This includes folders such as My Documents and My Pictures. When backing up special programs such as Quicken, Kodak and Family Tree Maker, be aware that these programs save their files to folders located in the C:/Program Files.
Another type of storage device is the external hard drive. External hard drives are about the same size as a book and plug into the USB port on the computer. A 500 GB external hard drive costs around $50. External hard drives are becoming more popular as the amount of data people keep on their computers grows exponentially.
For computers with lots of photos and videos, external hard drives are good options. They are measured in terms of terabytes. One terabyte is equal to 1,024 gigabytes. One terabyte would be equal to a library full of books. Almost everything on the market today is measured in terms of gigabytes and terabytes.
The third method, and the one that will last the longest, is backing up data on a CD or DVD-ROM. If the computer comes equipped with a CD-RW drive (can read and write to a CD-ROM), you can "write," or save, information to the CD.
The two types of CDs on the market today are the CD-R and the CD-RW. CD-R means that you can write to the CD-ROM once. CD-RW means that you can write to the CD-ROM multiple times.
A package of 100 CD-Rs costs around $25. The average CD-ROM holds 750 MB of information. Many users are choosing to save data to DVDs instead of CD-ROMs because DVDs hold more information.
It is easy to know if data has been written to a CD or DVD-ROM. Flip the CD over to the shiny blue (for CD-ROMs) or purple (for DVDs) side. Notice that there is a light band and a dark band. The light band is where data has been written to the CD. The dark band is where the CD is empty.
Backing up a computer is the smart thing to do. Regardless of the method used, having a back-up copy of irreplaceable photos and important documents brings peace of mind in case of computer failure, theft or disasters.