The Food Factor: Chicken and Fruit Salad
Video by Jonathan Parrish
Chicken, fruit, and fresh lettuce leaves topped with a homemade, mayonnaise-based dressing makes this salad easy to pull together and refreshing to eat.
The combination of fruits, celery, and chicken provides you with protein, fiber, and vitamins.
Instead of bread use a lettuce wrap to lower the carbohydrates and include more vegetables in this meal.
Chicken and Fruit Salad
Makes 8 Servings
Serving Size: 2/3 Cup

Ingredients:
• 3 C. cooked chicken, chopped
• 1 20 oz. can pineapple chunks in 100% juice, drained
• 1 11oz. can mandarin oranges in 100% juice, drained
• ¾ C. chopped celery
• 1 C. halved seedless grapes
• ¼ C. low-fat mayonnaise
• ¼ tsp. black pepper
• 8 large lettuce leaves
Directions:
1. In a large bowl, combine chicken, pineapple chunks, oranges, celery, & grapes.
2. In a separate bowl, mix low-fat mayonnaise & black pepper.
3. Gently stir mayonnaise mixture into chicken mixture.
4. Cover and chill in refrigerator.
5. To serve, scoop 2/3 cup of chicken salad onto a lettuce leaf and enjoy!
Thanks to North Carolina State Extension for this recipe!
Follow The Food Factor on Facebook, Instagram, and Twitter!
And if you like our recipes and videos, we'd love for you to share them with your friends! It really helps!
Subscribe to Extension for Real Life
Fill in the information below to receive a weekly update of our blog posts.

Recent Posts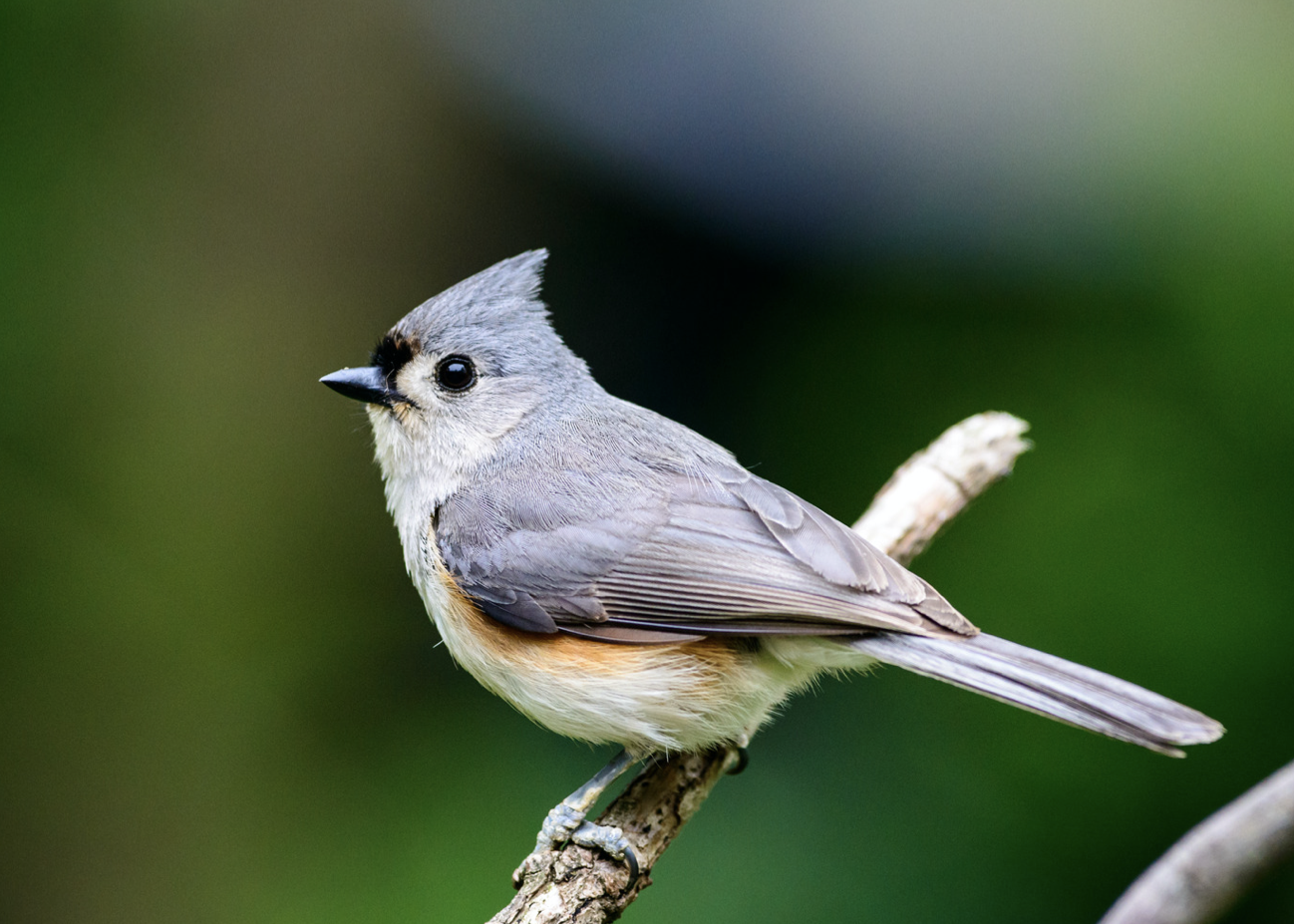 The tufted titmouse typically makes its nest in a hole in a tree or in a nest box. (Photo from Canva Pro)