Gardening Tasks for October
Video by Michaela Parker
We've finally made it to fall! The temperatures are dropping, the leaves are changing colors, and I can't wait to purchase pumpkins and mums for my front porch!
If you're trying to stay on top of what tasks you should be doing in your yard and garden, check out these four for the month of October.
It's time to plant your spring flowering bulbs, such as daffodil, daylilly, & iris! Hold off on planting tulips and hyacinths until later in the year. If you purchase them now, place them in the refrigerator for six weeks before planting in late December or early January. Check out Extension Publication 1736, "Planting and Care of Bulbs, Corms, Rhizomes, and Roots," for additional information.
Take a soil sample in your garden! Soil testing is an important aspect of gardening and farming. If you've never taken a soil sample, check out our blog post on how to take a sample. Each test costs $8 and provides you with recommendations for optimum fertilizer application. Contact your Extension office for more information.
Falling leaves create a constant chore in your yard. Keep your yard tidy by raking leaves and placing them in compost bins. You can use your lawnmower to create mulch from the leaves.
Prune back any dead or damaged limbs on your trees. Pruning your landscape trees encourages healthy growth and helps your trees look their best. Information Sheet 204, "Pruning Landscape Plants" is a great read on tending for your landscape shrubs and trees.
Be sure to check out the full list of monthly gardening tasks and join our Horticulture Hub Facebook Group for more gardening tips! Happy gardening!
Posted on:
September 29, 2020
Subscribe to Extension for Real Life
Fill in the information below to receive a weekly update of our blog posts.

Recent Posts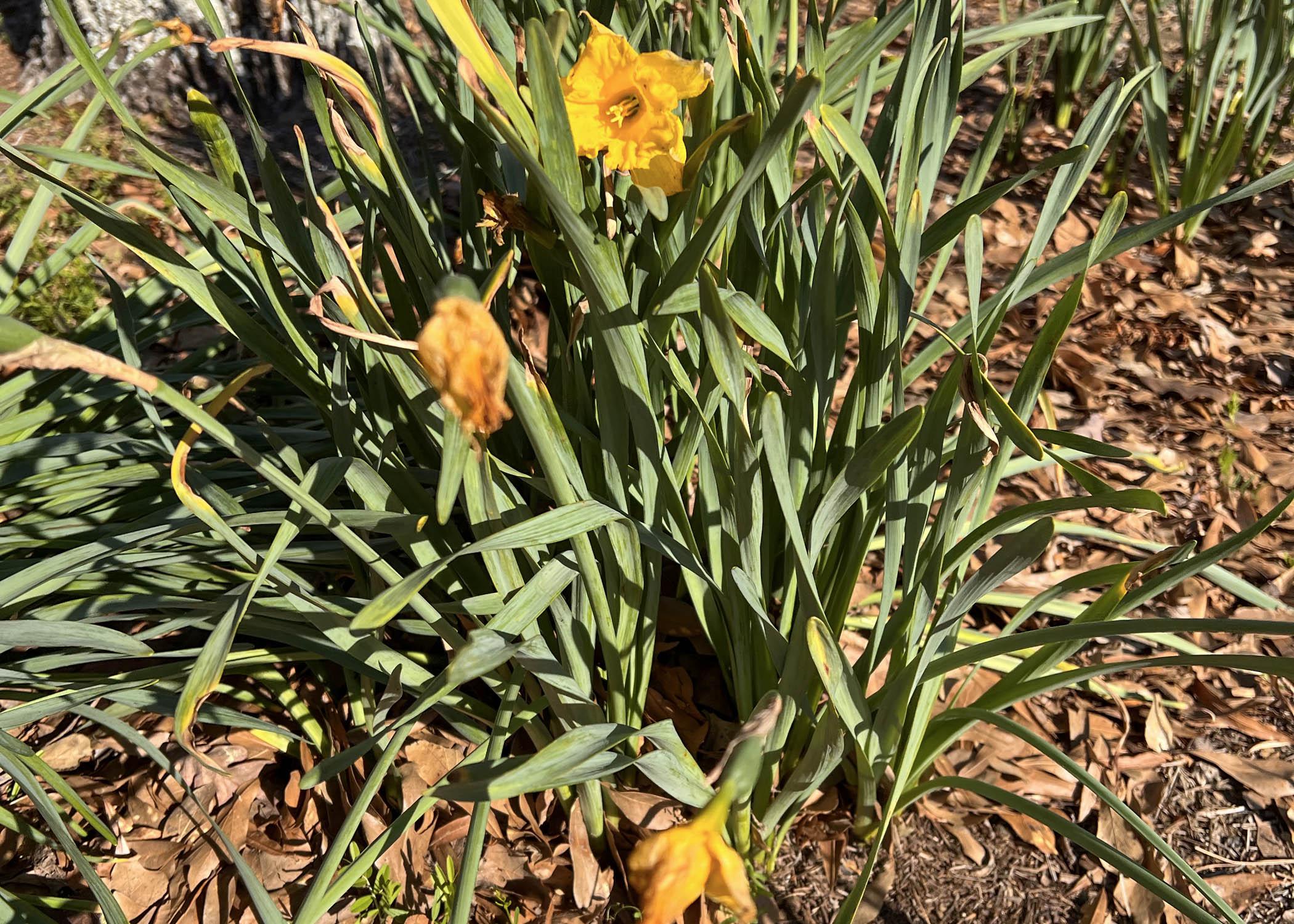 Daffodils can be pulled up when the leaves turn completely yellow by tugging on the foliage. (Photo by MSU Extension)