Go Green - Mulch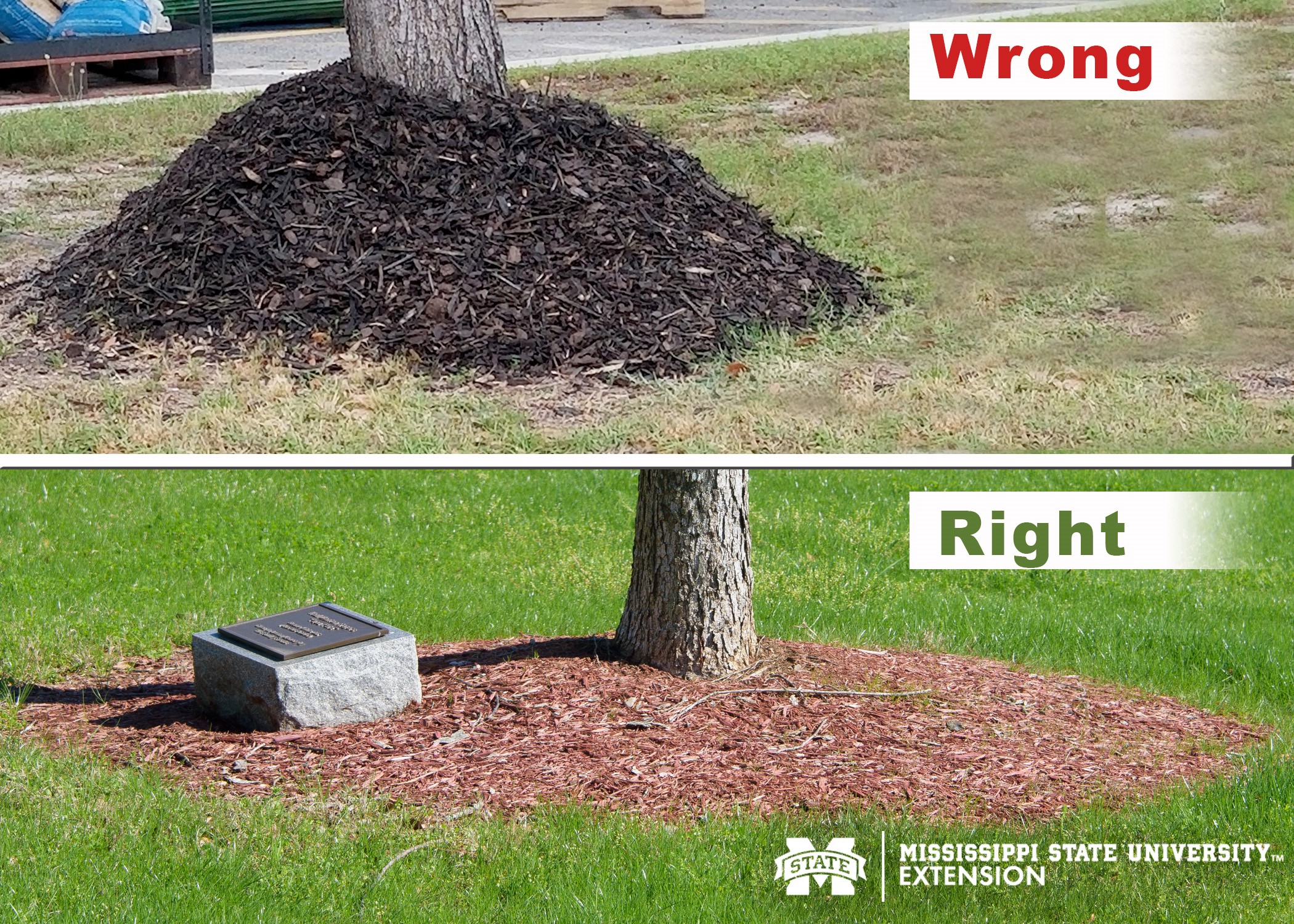 What do doughnuts and volcanoes have in common?
Mulch.
Properly applied, mulch can:
Reduce weeds.
Conserve water.
Cool the soil.
Promote proper root growth.
Mulch should be spread out away from the trunk of the tree, sort of like a doughnut, with the tree trunk in the middle where the doughnut hole would be.
Mulch piled around the tree's trunk can:
Cause the bark to rot.
Allow bacteria, fungi and insects to access the tree's interior.
Cause secondary tree roots to grow in the mulch.
When piled like this, it resembles a volcano, with the tree exploding out of the top.
Most of us think that "more is better," but when it comes to mulch, too much is harmful. It's best to measure the amount of mulch already around your tree, even if the mulch has faded, to determine if you need to add more.
Learn more about mulching trees with "Mulches for the Landscape."
Subscribe to Extension for Real Life
Fill in the information below to receive a weekly update of our blog posts.

Recent Posts