Information Possibly Outdated
The information presented on this page was originally released on July 8, 2019. It may not be outdated, but please search our site for more current information. If you plan to quote or reference this information in a publication, please check with the Extension specialist or author before proceeding.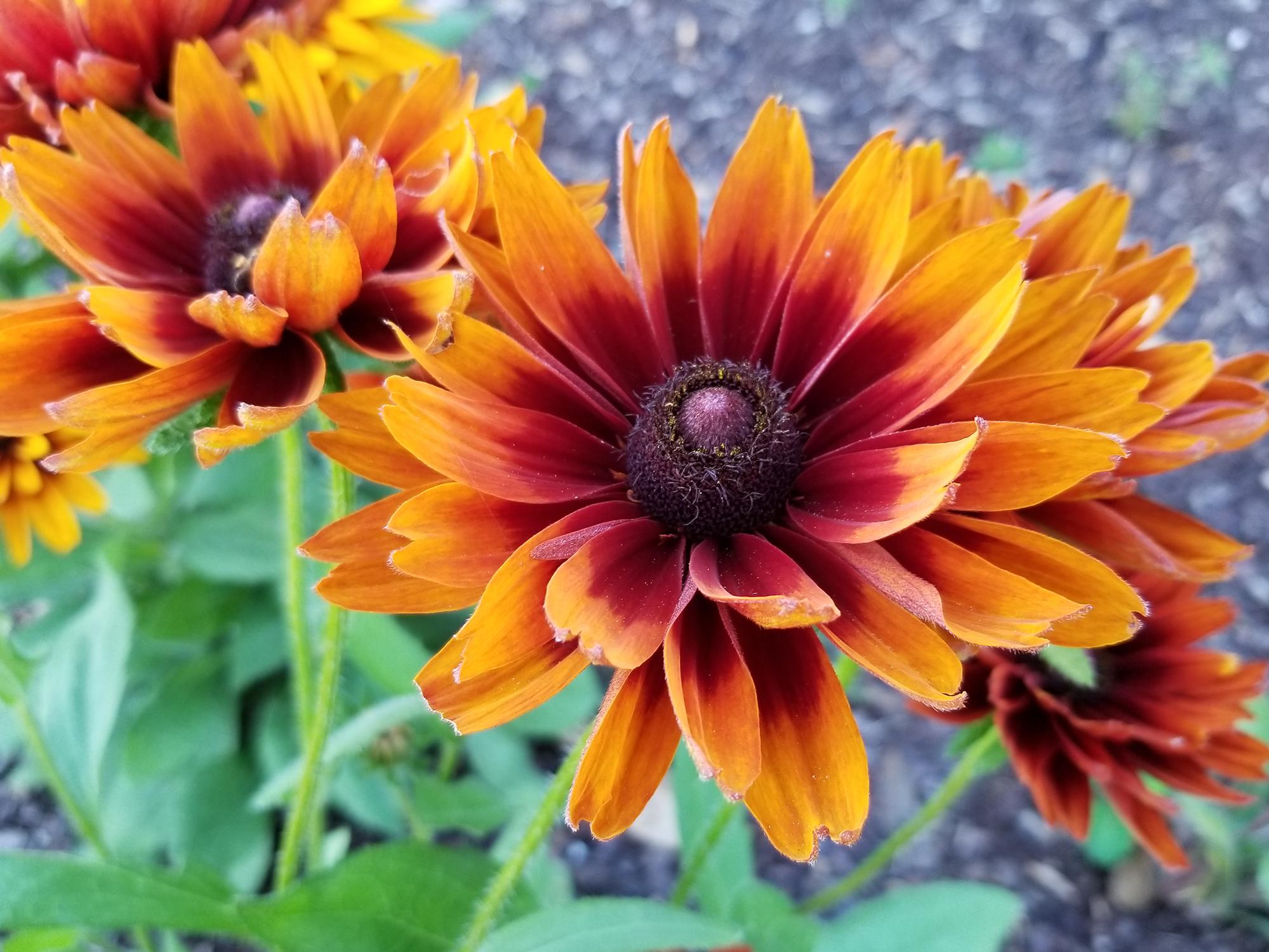 Heat-loving Rudbeckia offer big summer blooms
Summer has hit us with a vengeance this year.
At my home landscape in Ocean Springs, we've experienced some of the highest temperatures in several years. This weekend, we had a heat index above 115, which drove me indoors by about 11 in the morning.
You may be like me and find that some of the needed landscape chores are simply not getting done in this heat.
But there are some plants that actually shine in this heat. One such group that refuses to wilt with the rest is the Rudbeckia.
Rudbeckias are among my summer favorites with their bright and sunny-colored flowers. It's no wonder that Rudbeckias have been selected as a Mississippi Medallion and All-America Selections winner.
Rudbeckias have received recognition in Mississippi for their landscape and garden performance. In 1999, the Rudbeckia Indian Summer was selected as a Mississippi Medallion winner. This same variety previously was an All-America Selection in 1995.
It's no wonder the plant received these honors. Indian Summer has been a reliable performer in our landscape at the Mississippi State University Coastal Research and Extension Center in Biloxi since at least 2008. It really is a showstopper every year.
The upright stems are sturdy enough to display huge flowers that can reach a whopping 9 inches across. The petal colors are bright and cheery, ranging from sunshine yellow to warm oranges at the petal bases. Each flower has a delicious-looking, rich chocolate-brown center cone.
Cherokee Sunset, an All-America Selection in 2002, is a fantastic choice consisting of a blend of warm autumnal colors in yellow, orange and mahogany bronze. The flowers are big -- 3 to 4 inches in diameter -- and they are a mix of singles and doubles, especially when grown in full sun.
Cherokee Sunset reaches about 24 inches tall, and its sturdy stems hold the large flowers without staking. These plants are a good choice for cutting and using in fall indoor arrangements.
Rudbeckia Prairie Sun is a robust selection with very distinctive blooms. It was selected as an All-America Selection in 2003.
The bicolor flowers have orange petals tipped in bright, primrose yellow with light-green centers. The size of these 5-inch flowers makes it hard not to notice them wherever they are grown, whether in your landscape or in a large container on the patio. As with the other Rudbeckia varieties, these plants make a fantastic cut flower.
Plant all Rudbeckias in full sun for best flowering and color. These plants grow best in compost-amended and well-drained soils, but they tolerate poor, clay soils.
While they are known and grown for their tolerance of droughty conditions, lack of water can limit flowering. For best landscape performance, you must keep consistent soil moisture. If you can water during these times, you will be rewarded with continued flowering.
Rudbeckias are all considered lower maintenance plants, but they need deadheading, which is the removal of the fading flowers to keep the plants blooming all summer long.
If you are a home gardener growing these beauties, take advantage of their summer-long blooming by bringing the landscape inside with gorgeous cut Rudbeckia stems. These plants are easy to start from seed, so start planning your 2020 landscape right now.