Information Possibly Outdated
The information presented on this page was originally released on December 17, 2018. It may not be outdated, but please search our site for more current information. If you plan to quote or reference this information in a publication, please check with the Extension specialist or author before proceeding.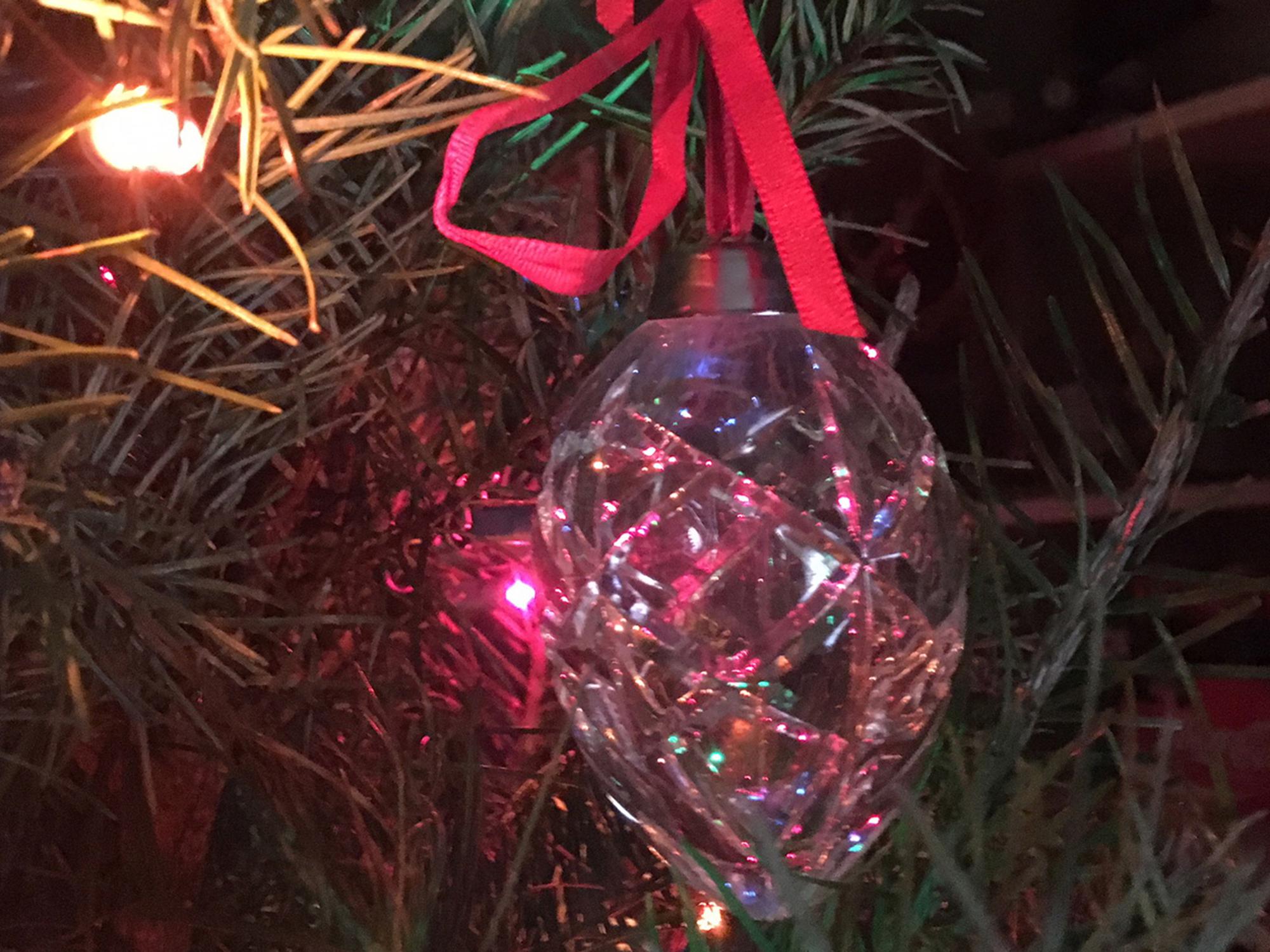 Give gardening gifts that anticipate growing season
With the Christmas celebration approaching, I've been thinking about favorite traditions, past and present. It probably comes as no surprise that many of these traditions are food related.
I remember as a kid getting that special tin that contained what may be the best snack ever: Chex mix. Fast forward what seemed like just a few years, and my own kids were helping make loads of this wonderful snack mix.
Christmas cookies were another favorite. I like the sour cream cookies and especially the cream cheese cookies. We used to decorate cookies with different sugars to tell whose was whose. Someone always messed this ID system up.
And the last tasty favorite was the fruit cake recipe passed down in my family through the generations. These fruit cakes were made with pecans, figs, candied cherries, pineapple and my favorite, the citron. They never lasted very long, even though they weighed about 4 pounds each.
This year, I made fruit cakes in small, mini loafs and muffins so, if by chance, the entire fruit cake gets eaten, there won't be as much guilt.
I also discovered this year that the "family recipe" handed down generation to generation was originally published by Wesson oil. I found an interesting reference to it in the Life magazine Dec. 5, 1955, edition. The recipe is now freely available on all the foodie recipe websites. So much for a family secret.
Now, shifting gears: Do you still need to get that special gardener in your life a present? If you don't want to try making my family's secret fruit cake for them, I've got a couple of different dynamite gift suggestions to share. If you leave this column lying around, maybe someone will buy one for you.
With winter in full swing, many gardeners are forced inside and will soon start to think about next spring and summer. I've got a couple of books -- written by author friends of mine -- to recommend that will definitely help them with the winter planning.
The first one, written by Brie Arthur, is called "The Foodscape Revolution: Finding a Better Way to Make Space for Food and Beauty in Your Garden." Brie discusses efficient use of garden spaces, intermingling both food and nonfood ornamentals. The ideas she presents show the benefits of thoughtful gardening.
The other book is "The Wellness Garden" by Shawna Coronado. Many gardeners have physical limitations that curb their time in the garden. In this book, Shawna shares how she learned to use her garden to help with her battle osteoarthritis and chronic pain.
If you want to give your favorite gardener a tool -- and who doesn't need more tools? -- a good pair of bypass pruners would always be appreciated. A couple of my favorite brands that I have in the gardener toolbox are Corona and Felco. These products are available in a wide variety of styles and usages.
A critical requirement of good hand pruners is keeping them sharp. It's been said that the most dangerous garden tool is a dull set of pruners. Both of the brands I recommend have easily replaced blades to help keep the pruners sharp. Corona also has extra heavy-duty pruners that can be resharpened.
The Southern Gardening team wishes everyone a Merry Christmas and Happy Holidays.
Released:
December 17, 2018