Information Possibly Outdated
The information presented on this page was originally released on June 9, 2011. It may not be outdated, but please search our site for more current information. If you plan to quote or reference this information in a publication, please check with the Extension specialist or author before proceeding.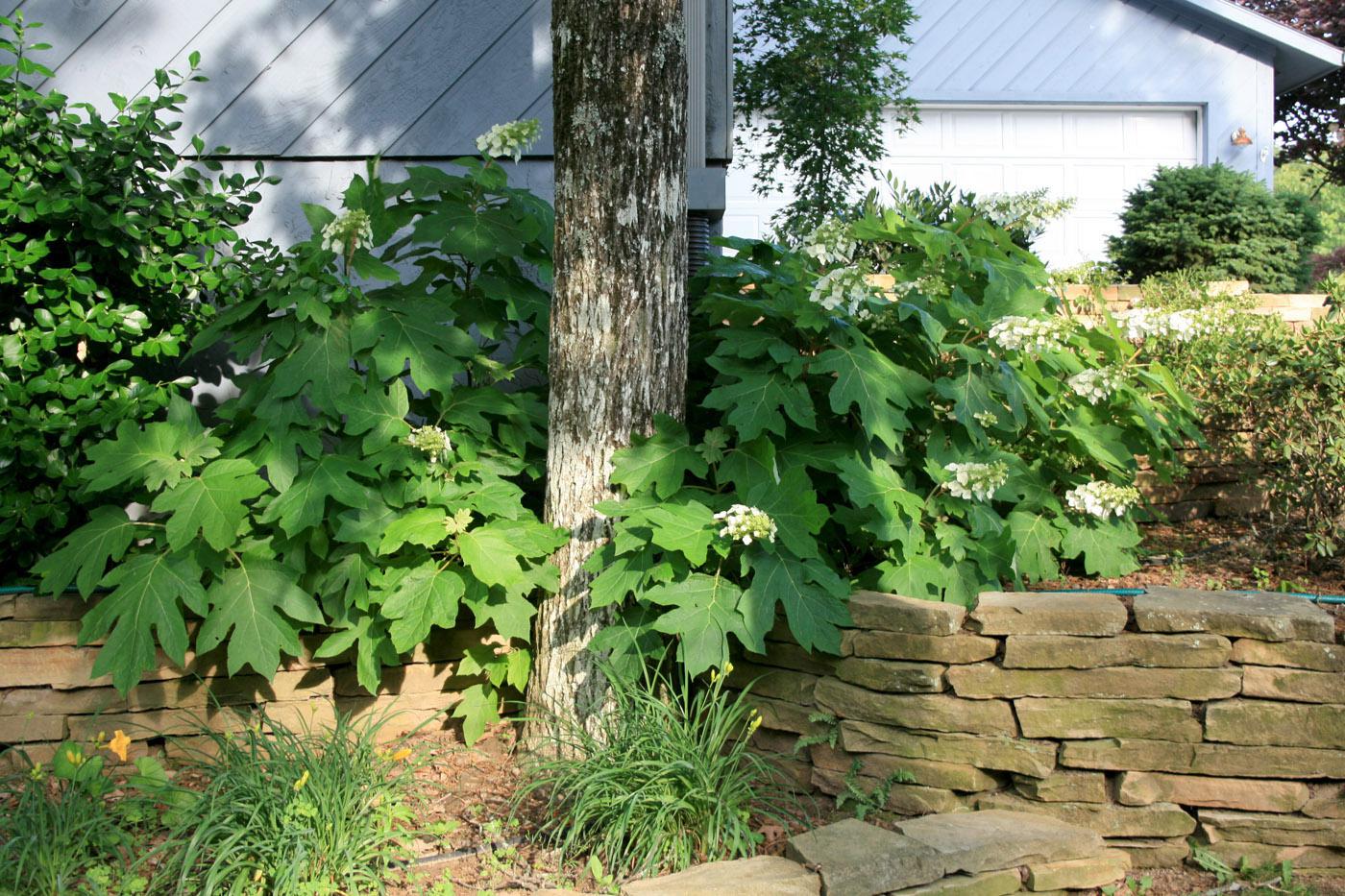 Use hydrangeas for partial-shade beauty
Hydrangeas are old-fashioned, rounded-form shrubs that put on flamboyant flower displays in the summer and fall. And every year, great new selections are introduced, so gardeners should watch out for these terrific new options.
The three types of hydrangea commonly found in Mississippi gardens are the French, the PeeGee and the Oakleaf.
French hydrangea has two types of flowers: mopheads and lacecaps. Mopheads resemble pom-poms and are big, round and showy. Lacecaps are fern-like.
Peegee hydrangea have arching branches with long, cone-shaped flowers. An example is Limelight, a 2009 Mississippi Medallion winner whose flowers start as chartreuse, change to lime green and then turn pink in the fall.
But the hydrangea I like best is our native Oakleaf hydrangea. Known botanically as Hydrangea quercifolia, Oakleaf hydrangea is a tough plant with leaves shaped like oak leaves. It is found in the highland areas of Mississippi. From mid-May to mid-June, the blooming Oakleaf hydrangeas brighten the woodland hillsides along Interstate 20 between Jackson and Vicksburg.
The flowers are cone-shaped and can be up to a foot long. Showy, infertile flowers surround smaller, fertile flowers that start out snow white and fade to pink. In 2000, the double-flowered Snowflake was selected as a Mississippi Medallion winner. The flowers are excellent as cut flowers and can be dried for use in arrangements.
As beautiful as the flowers are, they aren't the only worthwhile feature. This deciduous shrub has gray-green summer foliage that changes to bronzy red, orange and brown in the fall. After the leaves drop, the upright branches expose exfoliating bark and cinnamon-tinged inner bark.
Oakleaf hydrangeas can be used as mass plantings. Plant 7 to 8 feet apart to allow them to develop their natural shape and form. Oakleaf hydrangeas make fantastic specimens in the landscape, and they also perform well in containers on the patio or porch.
Oakleaf hydrangeas grow best in well-drained, highly organic soils. Dig the planting hole twice as wide as the root ball. Mix good, aged compost with the soil from the hole, and set the plant only as deep as it was in the container.
Current research shows that planting the crown a little higher than the surrounding soil improves drainage. Fill the hole with the amended soil and mulch with 2 to 3 inches of good organic mulch.
These hydrangeas perform best when planted in at least partial shade or filtered light from overhead trees. Consistent moisture is a must, but avoid overwatering at all costs. Oakleaf hydrangea tolerates pruning, so remove the tallest branches and any wayward ones by pruning at the base.
A good, slow-release fertilizer with a 4-1-2 nutrient ratio is ideal. Depending on plant size, spread one-half to one cup of fertilizer around the plants in March.
More information about oakleaf and other hydrangeas for your garden and landscape can be found in the Mississippi State University Extension Service publication 2574, Hydrangeas for Mississippi Gardens.