Information Possibly Outdated
The information presented on this page was originally released on April 10, 2008. It may not be outdated, but please search our site for more current information. If you plan to quote or reference this information in a publication, please check with the Extension specialist or author before proceeding.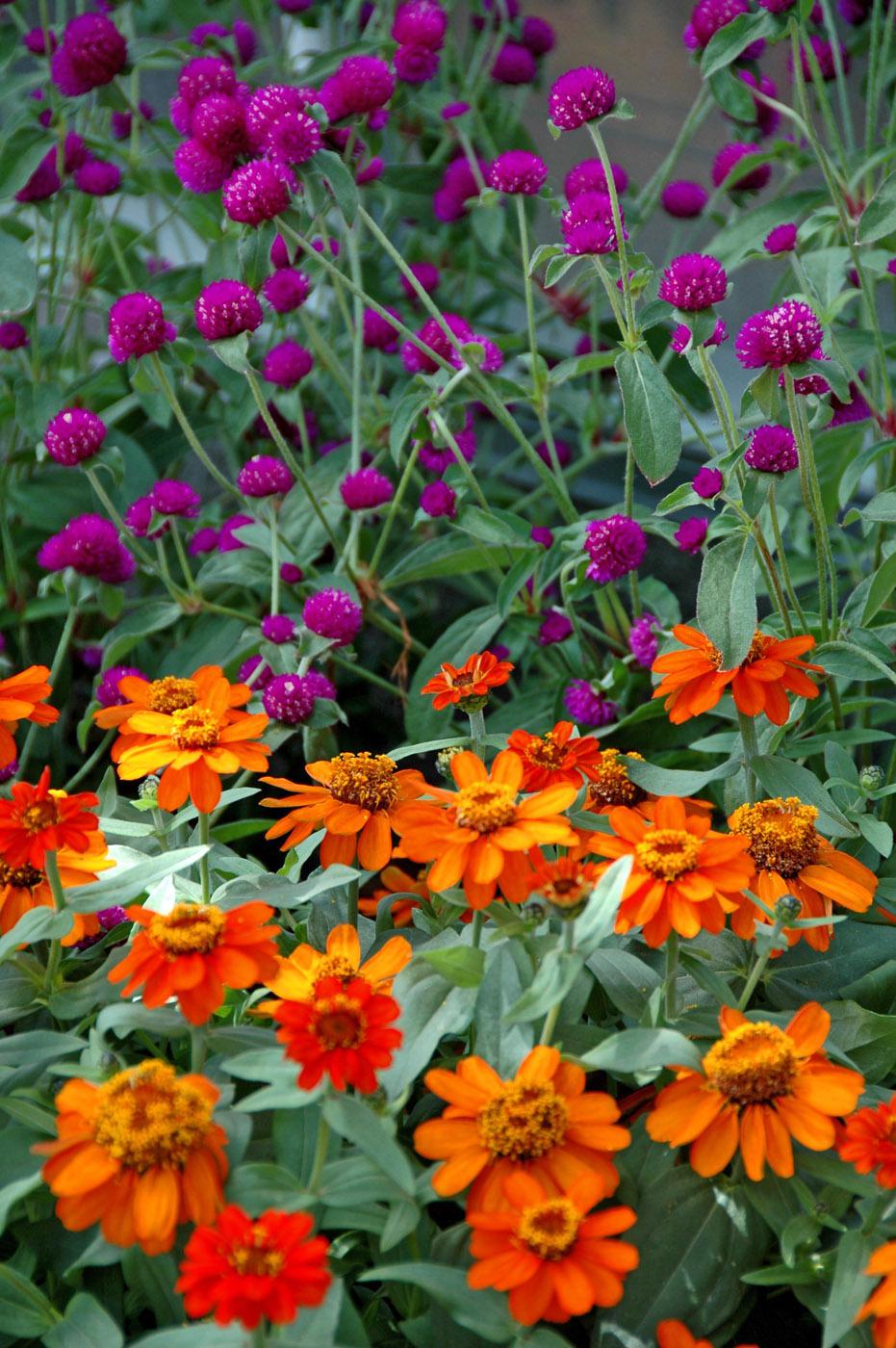 All Around Purple gomphrena earns 2008 Medallion award
By Norman Winter
MSU Horticulturist
Central Mississippi Research & Extension Center
Durability and "everlasting" beauty are two of the reasons All Around Purple gomphrena has been selected as a 2008 Mississippi Medallion Award winner.
Known botanically as Gomphrena globosa, this Joseph's Coat relative is native to Panama and Guatemala. All Around Purple is the first plant selected as a winner that may be called an "everlasting" because of its ability to be cut, hung upside down to dry and then used in a vase.
It is a real trouper in the garden, reaching 24 inches tall and wide and blooming all summer in the intense heat and humidity. The All Around Purple gomphrena has another outstanding characteristic: it is beautiful. Few pest problems, drought tolerance and blooms until frost make this plant a must-have for every gardener.
Most gardeners are ready to remove pansies and other cool-season annuals, so now is a great time to plant. Select a site in full sun with fertile, well-drained soil. I have seen many fine gomphrenas in part sun, but blooms are more prolific in full sun.
When working soil, incorporate 2 pounds of fertilizer per 100 square feet of bed space. I use a 12-6-6 ratio, but a balanced one that contains a slow-release form of nitrogen will do just fine. Work in the fertilizer and 3 to 4 inches of organic matter, tilling 6 to 8 inches deep.
The effort put into loosening the soil with organic matter will pay off when frequent rains make good drainage mandatory. Once the drier season arrives, established gomphrena plants will become drought tolerant.
Space plants at least 18 to 24 inches apart. Plant them at the same depth they are growing in the container. Add a layer of mulch to conserve moisture and retard weed growth.
Remove old flowers to keep the plant tidy and looking its best. That will keep those little, round flowers coming, too. Feed plants about every six weeks with the same fertilizer used in bed preparation.
The gomphrena is an excellent cut flower for the vase or dried flower for winter arrangements. Also consider using the little ball-shaped flowers around the home in potpourri dishes.
Its purple color partners well with yellow flowers like lantana, melampodium and rudbeckia and orange flowers like the Profusion Fire zinnia. They also look great with another Mississippi Medallion award-winner, Diamond Frost euphorbia -- the little plant with hundreds of tiny white flowers.
In addition to the All Around Purple, the dwarf Gnome series is available in three colors and a mix. The Gomphrena haageana is available in Lavender Lady and a red selection called Strawberry Fields.
If you are digging up pansies and violas, consider replacing them with the Mississippi Medallion Award-winning All Around Purple gomphrena, as it is one of the best tough flowers available to add landscape color.