Information Possibly Outdated
The information presented on this page was originally released on December 9, 2004. It may not be outdated, but please search our site for more current information. If you plan to quote or reference this information in a publication, please check with the Extension specialist or author before proceeding.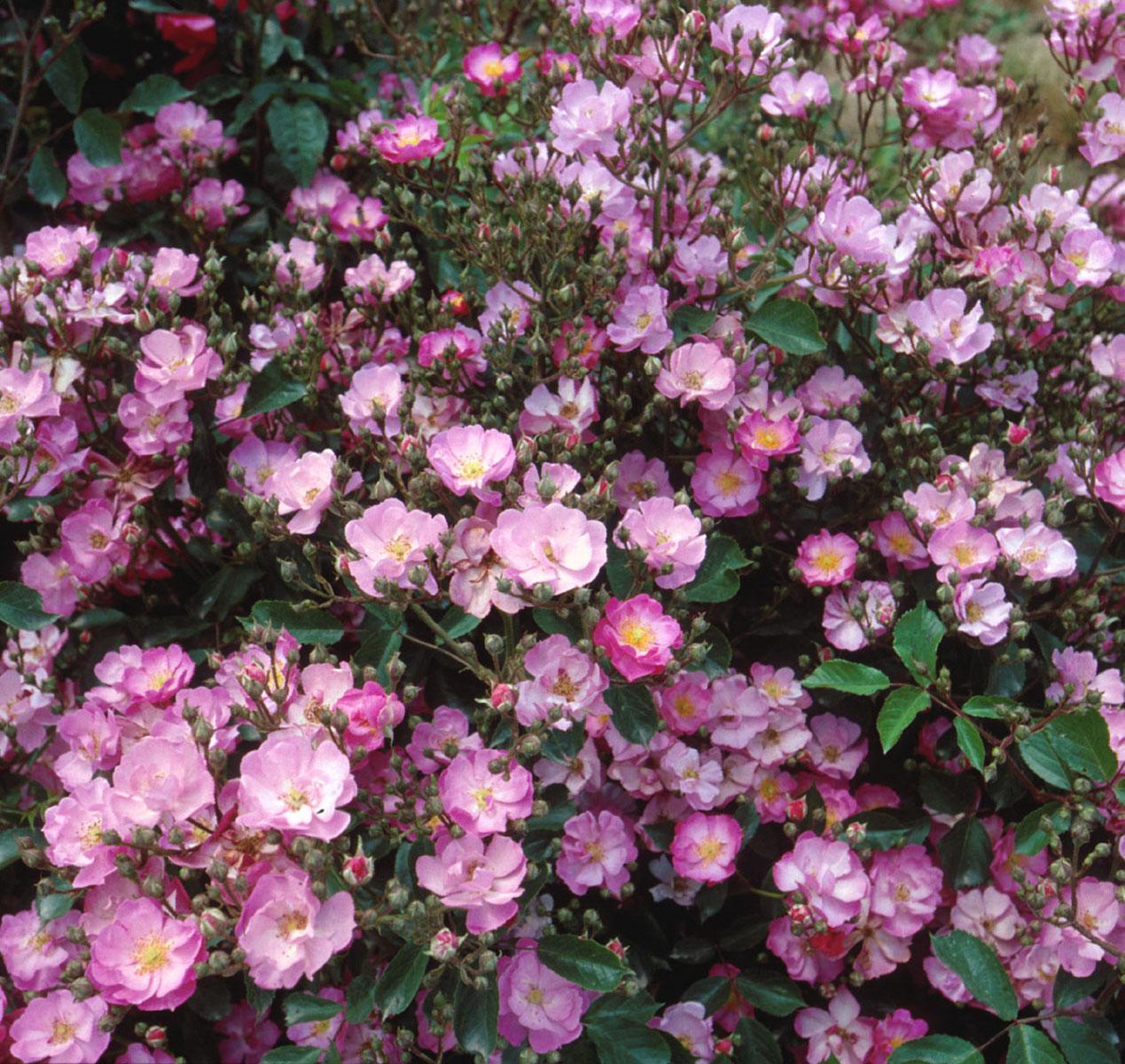 All-America roses offer the best traits
By Norman Winter
MSU Horticulturist
Central Mississippi Research & Extension Center
Any mention of champions at this time of the year and everyone thinks about the Orange Bowl or some other football game. But the All-America Rose Selections Committee names champions every year, and they are not determined on a football field in Miami or even Pasadena.
The nonprofit All-America Rose Selections Committee looks for roses with traits like striking color, a profuse bloom, unparalleled disease resistance or an unbelievably sweet fragrance.
The All-America Rose Selections Committee used 15 critical traits -- including hardiness, vigor and novelty -- to select 2005 winners, the 66th year of recognizing outstanding new roses.
After two years of rigorous appraisal in test gardens across the United States, four roses have earned the right to be called champions. AARS has honored DayDream, Elle, Lady Elsie May and About Face as the absolute best new roses of the next growing season.
These four champions are sure to reinvigorate the passion and romance in every rose lover, and bring a renewed sense of youth and beauty to every garden.
DayDream may seem like a fantasy, but it's as perfectly real and delightful as a rose can be. It is a low-growing, compact landscape shrub rose reaching just 2 feet in height.
A unique color in the shrub category, the massive clusters of lightly scented, fuchsia-pink blooms will flower all summer long. Foliage is glossy, deep green and highly disease resistant. DayDream's moderate size and neat, round habit make it an appropriate choice for a variety of garden situations.
Elle is chic as a Parisian fashion house and sleek as the world-renowned supermodel. Elle combines a strong, spicy, citrus fragrance with a high-centered classic rose bud. She is a hybrid tea that produces shell-pink flowers with deep yellow undertones.
The dark, glossy foliage provides a nice contrast to the soft, non-fading flower, and offers above-average disease tolerance to mildew and black spot. Elle's flowers bloom on 10- to 14-inch stems and are 4 to 5 inches wide with a petal count of 50 to 55.
Lady Elsie May rose is a rose is a rose, right? Not when we're talking about Lady Elsie May. She's a rose unlike any other. The flower is coral pink and grows in clusters on strong 12- to 20-inch cutting stems. Each flower is about 3 1/2 to 4 inches wide with 12 to 14 petals.
An upright, spreading shrub rose, Lady Elsie May offers a vigorous, uniform growth habit and excellent disease resistance. The bush produces an abundance of flowers that bloom in clusters on strong 12- to 20-inch cutting stems. The fragrance is slight, and the foliage is dark green and rugged.
About Face is a grandiflora with a novel backward bicolor whose light color of deep golden yellow is carried on the inside of the petals with a darker bronzy orange-red backside.
This super-vigorous plant yields long stems with full old-fashioned blossoms that catch attention throughout the life of the bloom. The flowers, up to 5 inches in diameter, offer a mild, fresh apple fragrance and are beautifully complemented by lush, clean, green leaves.
We are not that far away from rose-planting season. Spend the next few weeks building a bed and getting ready, then look for DayDream, Elle, Lady Elsie May and About Face at your local garden center in early spring.
Released:
December 9, 2004