Information Possibly Outdated
The information presented on this page was originally released on December 25, 2003. It may not be outdated, but please search our site for more current information. If you plan to quote or reference this information in a publication, please check with the Extension specialist or author before proceeding.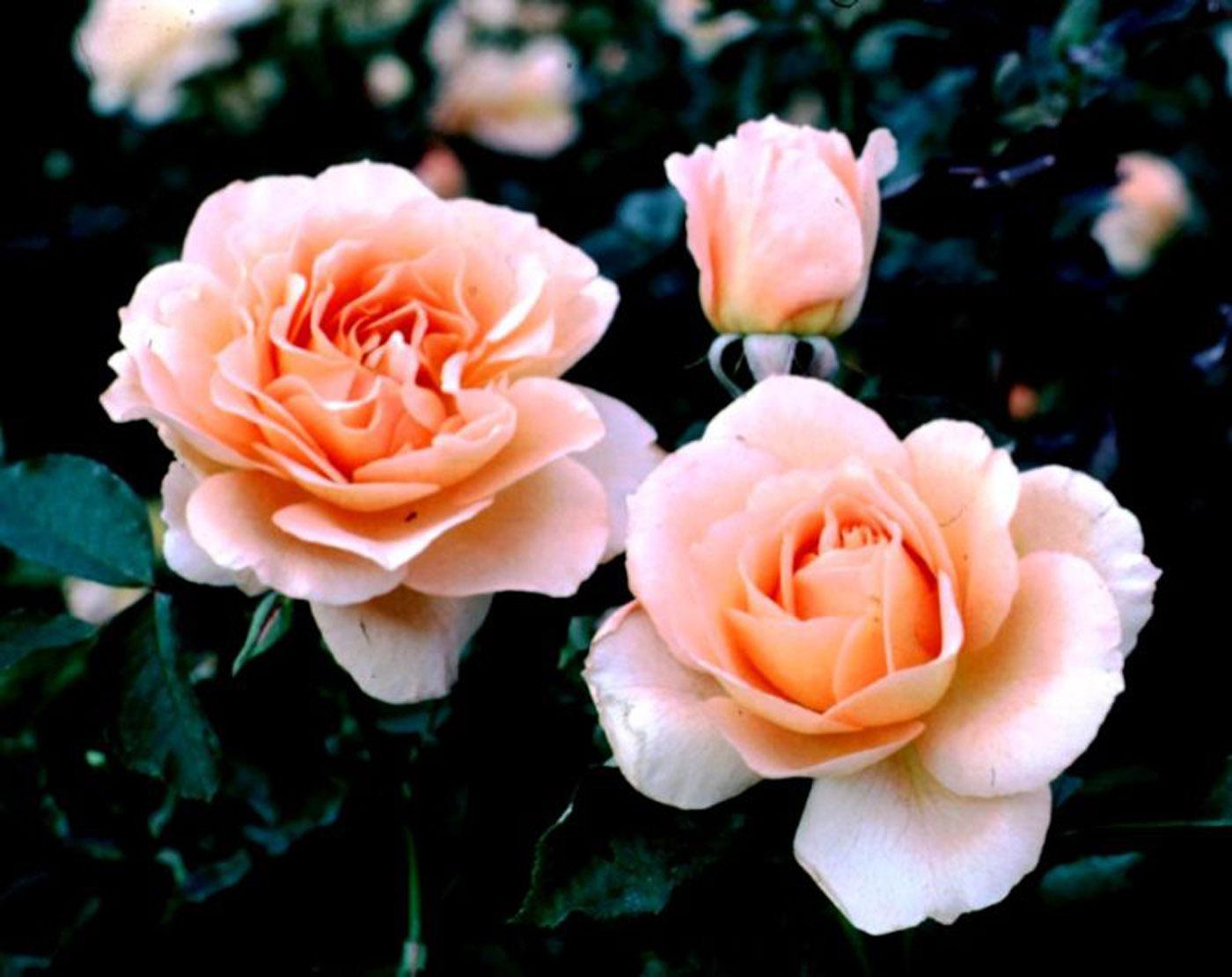 Three beauties represent everything a prize rose should be
By Norman WinterMSU Horticulturist
Central Mississippi Research & Extension Center
The cold holiday season seems like a good time to give everyone a glimpse of the new All-America Rose Selection winners that will be at garden centers in just a few weeks.
This year's trio is just what you would expect award-winning roses to be: beautiful, fragrant, disease-resistant and easy to maintain. Day Breaker, Honey Perfume and Memorial Day have outperformed the field to be awarded the coveted AARS honor.
Among the best new roses for the next growing season, this trio promises to sparkle in any garden and stir up emotions as rose lovers renew their affair with this gem of all flowers.
Day Breaker
Day Breaker is an upright, bushy floribunda with bright, multi-shade blooms in yellow, blending to pink and apricot. From pointed and shapely buds, its spiraled blooms grow to between 4 and 4_ inches in diameter, with 30 to 35 petals per flower, each nestled among dark, glossy green foliage on a plant that reaches a medium height.
Day Breaker is an awakening of the senses, not only for its exquisite beauty, but also for its sharp, moderate tea fragrance. Day Breaker truly earns its floribunda classification with its brilliantly colorful, long-lasting clusters of flowers in a hardy, continuous bloom.
Hybridized by Gareth Fryer, Day Breaker is being introduced by Edmunds' Roses of Wilsonville, Ore.
Honey Perfume
This second award-winning floribunda for 2004, Honey Perfume, is one "sweet" honey of a rose that is exceptionally rich in color and a knockout performer. Its bright apricot-yellow blooms grow in large, open clusters with fast repeat on an upright, well-branched plant. Flowers are 4 inches in diameter with 25 to 30 petals each on 12- to 14-inch-long stems. Honey Perfume grows to about 3_ feet high and 2_ feet wide and features dark green, glossy foliage.
This classic floribunda has a great spicy scent and exhibits very good resistance to disease, including rust and powdery mildew. Honey Perfume was hybridized by Keith Zary and is being introduced by Jackson and Perkins Wholesale Inc. of Medford, Ore.
Memorial Day
Like the holiday of the same name, Memorial Day is truly worth celebrating. Expertly representing the most popular class of modern roses -- hybrid tea -- this medium-tall, upright, bushy variety features very large, full, spiraled blooms with more than 50 petals per flower.
Evolving from pointed and egg-shaped buds, Memorial Day's clear pink flowers are accented with a lavender wash and grow to up to 5 inches in diameter. Its long cutting stems are beautifully clothed with rich green foliage to accent the large blossoms.
With its classic, strong damask rose fragrance, a single Memorial Day rose can fill an entire room with sweet perfume. A vigorous and productive performer, Memorial Day is highly disease resistant and especially loves hot weather, particularly for unfurling its commemorative rose petals. It makes a great, easy-to-grow addition to any garden.
Memorial Day's hybridizer is Tom Carruth, and it is being introduced by Weeks Wholesale Rose Grower of Upland, Calif.
AARS winning roses are all judged on 15 key gardening characteristics including disease resistance, hardiness, color, form, flowering effect, fragrance, vigor and novelty. Winners must perform exceptionally well over a two-year period in numerous test gardens throughout the United States.
Day Breaker, Honey Perfume and Memorial Day will be available for the 2004 planting season at local garden centers.
Released:
December 25, 2003