Information Possibly Outdated
The information presented on this page was originally released on November 25, 2003. It may not be outdated, but please search our site for more current information. If you plan to quote or reference this information in a publication, please check with the Extension specialist or author before proceeding.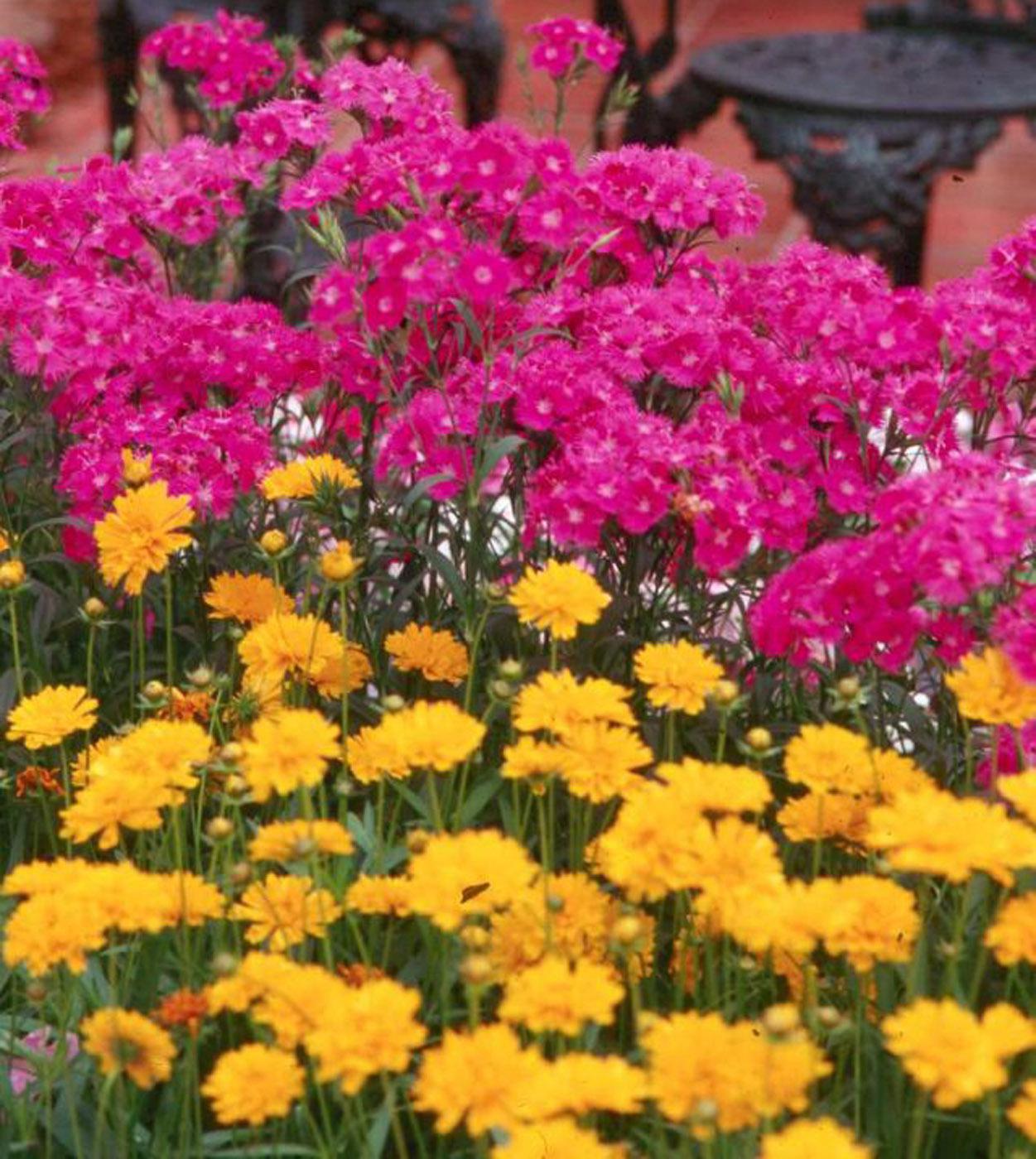 Dianthus rated tops for cool-season color
By Norman Winter
MSU Horticulturist
Central Mississippi Research & Extension Center
At our house the dianthus have really started to show out, and I would encourage all gardeners to make use of this wonderful cool-season flower.
I say cool season, but today's dianthus are a far cry from the ones we used to call pinks. Today by virtue of hybridizing species, they are tough from the standpoint of both cold and added-heat tolerance. This hybridization brought together species from China (chinensis) and Southern Europe (barbatus) for a great new plant.
Many gardeners don't give this group of plants a fair shake based on their former reputation. Gardeners find they often endure the summer and become short-lived perennials. How tough are they? They've received awards for toughness, including the Louisiana Select, Flueroselect Quality Mark and All America Selections awards, and they were outstanding performers in University of Georgia trials.
Known as hybrid pinks, these plants give outstanding color in red, pink, white and every blend of the three. In addition to their cheerful colors, they also have a delightful fragrance.
These hybrid pinks prefer well-drained, well-worked beds rich in organic matter. When preparing a bed, incorporate 2 pounds of a slow-release 12-6-6 fertilizer with minor nutrients per 100 square feet of bed space. Give plenty of sun for optimal blooms. Plant in the fall or spring at the same depth they are growing in the container. Space plants 6 to 8 inches apart.
Lightly side-dress with fertilizer once a month to keep them growing and producing. Keep hybrid pinks mulched to conserve moisture, deter weed growth, give added cold protection and keep summer soil temperatures cooler. Deadhead to keep the plant looking tidy and the flower stems coming.
Dianthus colors allow for partnering with cool-season crops like pansies, violas, snapdragons, and flowering kale or cabbage. Go for patriotic combinations of red and white varieties with plants like blue lobelia. Use with dusty miller, early spring petunias and alyssum.
The Telestar series was chosen as a Louisiana Select award winner. The Ideal series has proven the best in University of Georgia trials. Ideal Carmine and Ideal Rose were chosen as Flueroselect Quality Mark winners, and Ideal Violet an All America Selections award winner. The Melody series offers several choices, and the Melody Pink was chosen as an All America Selections winner.
Lastly, don't forget about the 2001 Mississippi Medallion award winning Bouquet Purple. Technically this one is called an interspecific hybrid, but who cares? When a plant is chosen as a Mississippi Medallion winner and the Minnesota Select Perennial Plant of the Year, it must be tough. Bouquet Purple is a tall cut-flower type dianthus that is cold tolerant yet able to endure a Mississippi summer. The flowers are a bright, bold, cheerful, hot pink-purple color.
To create the prettiest display, set out in large drifts of three to four plants per square foot. The hot pink-purple color allows combinations with a number of plants, especially pansies like Purple Rain.
Dianthus have become staples in my garden and I hope they will at your home, too.
Released:
November 25, 2003