Information Possibly Outdated
The information presented on this page was originally released on May 23, 2014. It may not be outdated, but please search our site for more current information. If you plan to quote or reference this information in a publication, please check with the Extension specialist or author before proceeding.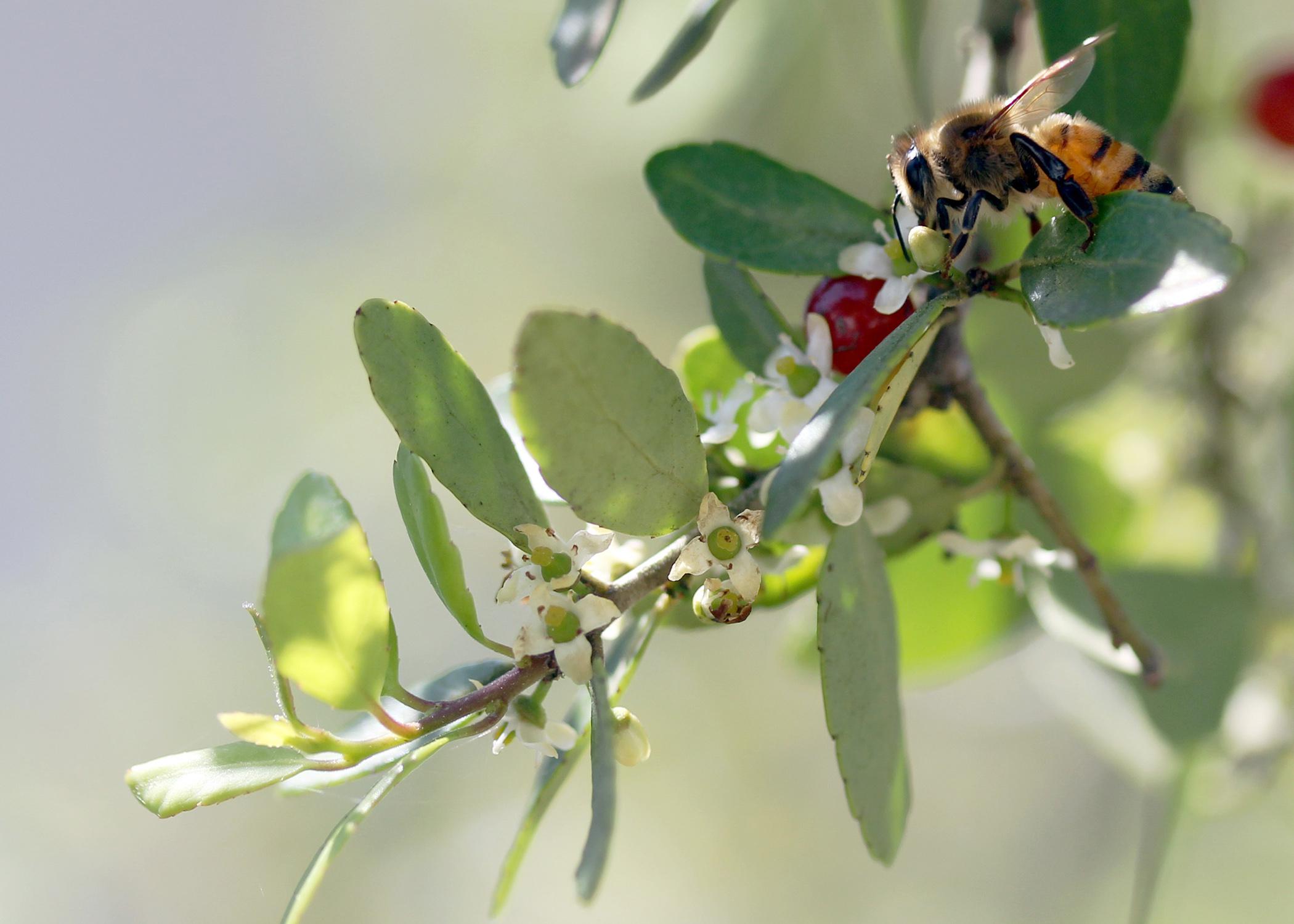 Save your backyard for the birds and the bees
MISSISSIPPI STATE – Twice a year, I get the urge to do something "wild" in my backyard. Now, granted, this is something I could do year-round in my neck of the woods, but the sounds of the birds and the bees twittering and buzzing away -- usually in the spring and fall -- really get me excited.
My foray into the wild side begins with identifying what my backyard already has to offer in the way of food, water, shelter and a place to raise young. My venture: to fill in the gaps.
The first step is to find out what wildlife is already in the area. So for several evenings, I sit on the back porch, watch the sun set, listen to the sounds of nature and observe. The sounds of birds whistling, squirrels chattering and bees buzzing means these critters are trying to find a mate, defend territory, fight over food and protect their young. And the more chirps and chatters I hear, the more wildlife is on my property.
Food is essential to any backyard wildlife habitat, but "food" means different things to different animals. While several birds will feast at a birdfeeder, some -- such as hummingbirds -- subsist on nectar, and others -- such as warblers and robins -- dine on insects. Birds of prey, such as hawks and eagles, are carnivores and may make a meal of a squirrel, mouse or snake passing through the yard.
To encourage the greatest diversity of wildlife to your property, offer a variety of food sources, both natural and fabricated. Natural sources of food include plants that produce fruit, nuts, berries or flowers with nectar. Native plants help mimic the natural areas used by many animals.
However, don't be afraid to incorporate other types of plants in the garden. Just make sure to plant the right plant in the right place. In other words, place plants that need sun in the sun, place plants that need shade in the shade, and don't mix plants with very different water needs in the same area.
Animals that metamorphose, or change, such as caterpillars that become butterflies or moths, need different food sources for each life stage. A butterfly garden needs both host plants and nectar plants. Butterflies will lay eggs on host plants, and the caterpillars will eat the host plants. Adult butterflies will seek nectar from flowering plants in the garden.
The next essential component for the critters that visit my yard is water.
A birdbath offers a refreshing opportunity for birds to drink and bathe. Birdbaths come in a variety of styles and materials, but choose ones that have shallow basins -- no more than 2 inches deep -- and a rough surface on the edge.
To help the birds feel safe from predators, place the birdbath several feet from trees and shrubs, but not too far for them to make a quick getaway if threatened. Refill with fresh water every few days, and scrub the bottom as needed to keep it clean.
A pond -- even a small one -- can be a nice addition to a backyard wildlife habitat. Ponds and the plants in and around them offer liquid refreshment, food and hiding places for fish, frogs and other water-loving wildlife.
This leads to the third component: shelter. I tend to be a lazy gardener, much to my neighbors' chagrin. My hedges and trees are thick, lush and a bit unruly. But a perfectly manicured landscape with mowed lawns, square hedges and lollipop shrubs often lacks the necessary cover that provides protection for animals when predators are near.
These plantings also serve as a wonderful place for wildlife to mate and have babies. Safe and adequate nesting sites allow animals to complete the cycle and raise a new generation to eat, drink, find a companion and mate.
I often provide supplemental nesting sites in my yard in the form of birdhouses, bat houses and nesting boxes. I adjust the placement of the houses depending on the species I am trying to attract. For example, wrens like to have trees nearby, but bluebirds and purple martins need big, open areas.
I enjoy going wild in my backyard so much that I frequently invite my neighbors to join me. Fortunately, they know me well enough to not have their sensibilities offended. Encouraging neighbors to not only create wildlife habitat in their own backyards, but also reduce their overall maintenance and use of pesticides, increases the potential space and resources for wildlife. The more habitat available for wildlife, the happier and healthier they will be.
For more information on establishing a backyard wildlife habitat, download MSU Extension Publication P2402.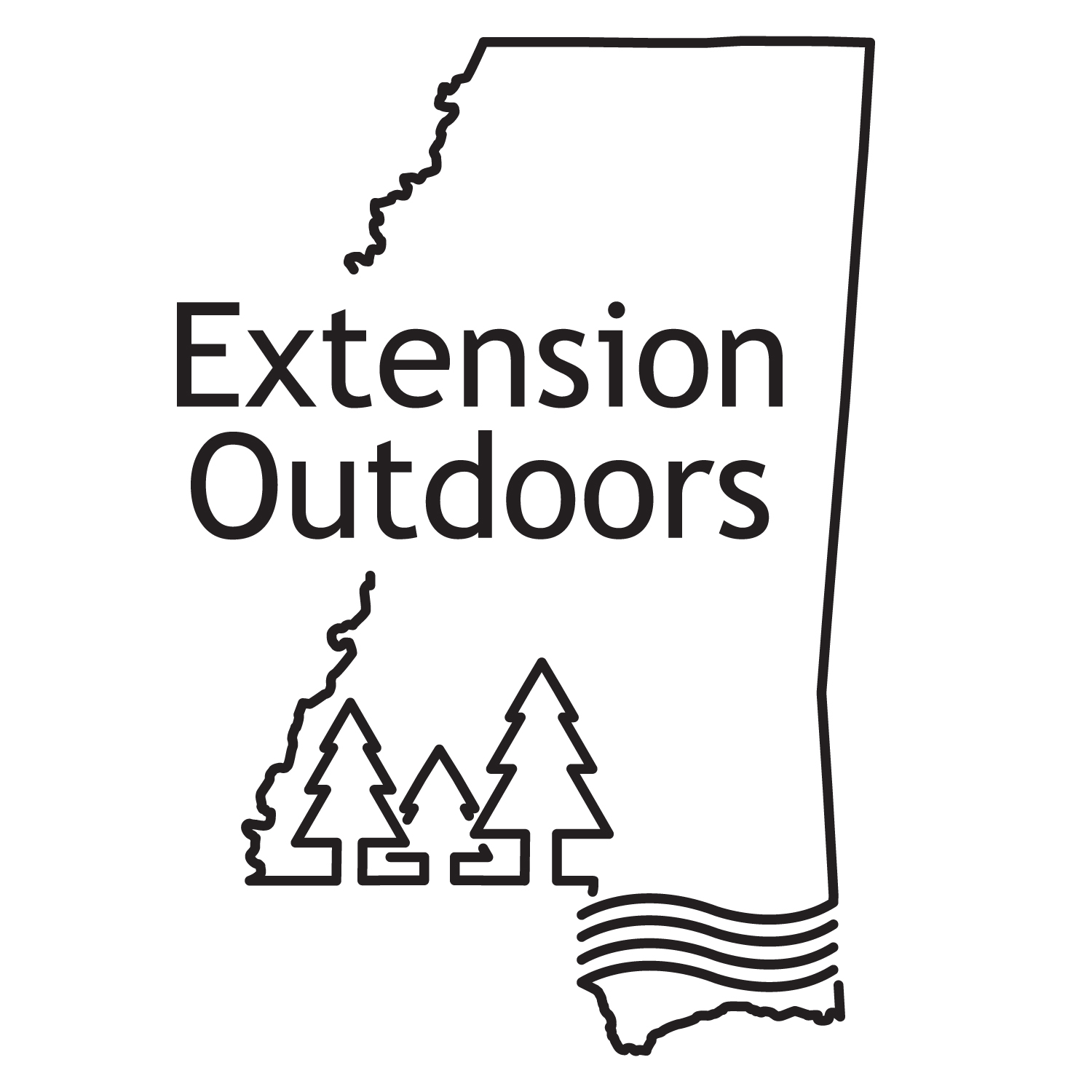 Editor's Note: Extension Outdoors is a column authored by several different experts in the Mississippi State University Extension Service.