Get Healthy, Trim Down Delta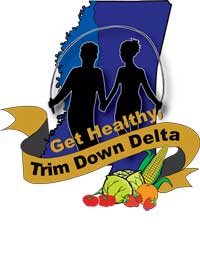 Get Healthy, Trim Down Delta is a program designed by Mississippi State University Extension Service to help communities develop local solutions to combat obesity within the Delta. The project targets four counties: Carroll, Holmes, Leflore, and Sunflower. These areas currently have some of the highest obesity rates in Mississippi. The program gives individuals an opportunity to come together and work to change things in the community's day-to-day environment that make it difficult to pursue a healthy lifestyle. Community involvement is leading the way to a healthier Delta!
The Delta Health Alliance is gratefully acknowledged for support of this project through HRSA Grant Number U1FRH07411. For more information about the Delta Health Alliance visit www.deltahealthalliance.org.

Publications
News
Success Stories
Health and Wellness, Food and Health, Health
Start small, but start today. That's what Scott Stokes was thinking last year when he brought out his bicycle after a 12-year hiatus and started riding again. A new Mississippi State University Extension Service program encouraged him to get back on track. (Photo by Kevin Hudson)
Health and Wellness, Food and Health, Health
Winston 100 Wellness on Wheels cyclists ride through the Noxubee Wildlife Refuge as the sun rises over a cool fall 2018 morning.

About Extension, Beef, Marketing and Business Planning, Rural Development, Food, Food Safety, Health, Nutrition, Rural Health
See what's new in Extension: Gather for First Extension Beef-Production Workshop, the Food Factor Goes Digital, Extension Professionals Share Expertise, and Extension Offers New HappyHealthy Program.
Watch
Listen