How to Plant a Tree
Video by Michaela Parker
If you have a certain spot in your yard where you've been thinking about planting a tree, now is the time to do it! The hardest part of planting a tree is picking out which type to plant!
How to plant a tree:
Do your research beforehand.

Take a soil sample. You can get the supplies and the information to do this at the MSU Extension Service office in your county. Be sure to check out our post on how to take a soil sample if you want more information. By taking a soil sample, that will help you determine your soil type and give you specific information about your soil.
Another aspect that's often overlooked is checking for utility lines near the location you plan to plant the tree. You can call 811 to make sure there are no underground utility lines at your site.
If you need help picking out trees, be sure to check out Extension publication 2679, "Selecting Landscape Trees."

After you pick out your tree, measure the root ball both horizontally and vertically. You want to dig a hole that is two times wider than the root ball. For example, if your root ball is 10 inches, your hole needs to be 20 inches. It's important to dig your hole deep enough to have the top of the root ball even with the ground.
Before you place your tree in the hole, loosen any roots that may be growing in a circle. This allows the roots to grow out from the tree. Once your tree is in the hole, fill the hole back up with the original soil and pack tightly to avoid air pockets.
Water your tree thoroughly and place 2-3 inches of mulch on top of the soil. Create a ring around the tree to ensure mulch does not touch the tree bark. There is no need to mound it up. Our blog post on mulch shows you the proper way to mulch. Remember: no mulch volcanoes!
One of the most important things to do is properly prune your tree each year. Learn how to prune trees by reading Information Sheet 204, "Pruning Landscape Plants."
Posted on:
November 22, 2019
Subscribe to Extension for Real Life
Fill in the information below to receive a weekly update of our blog posts.

Recent Posts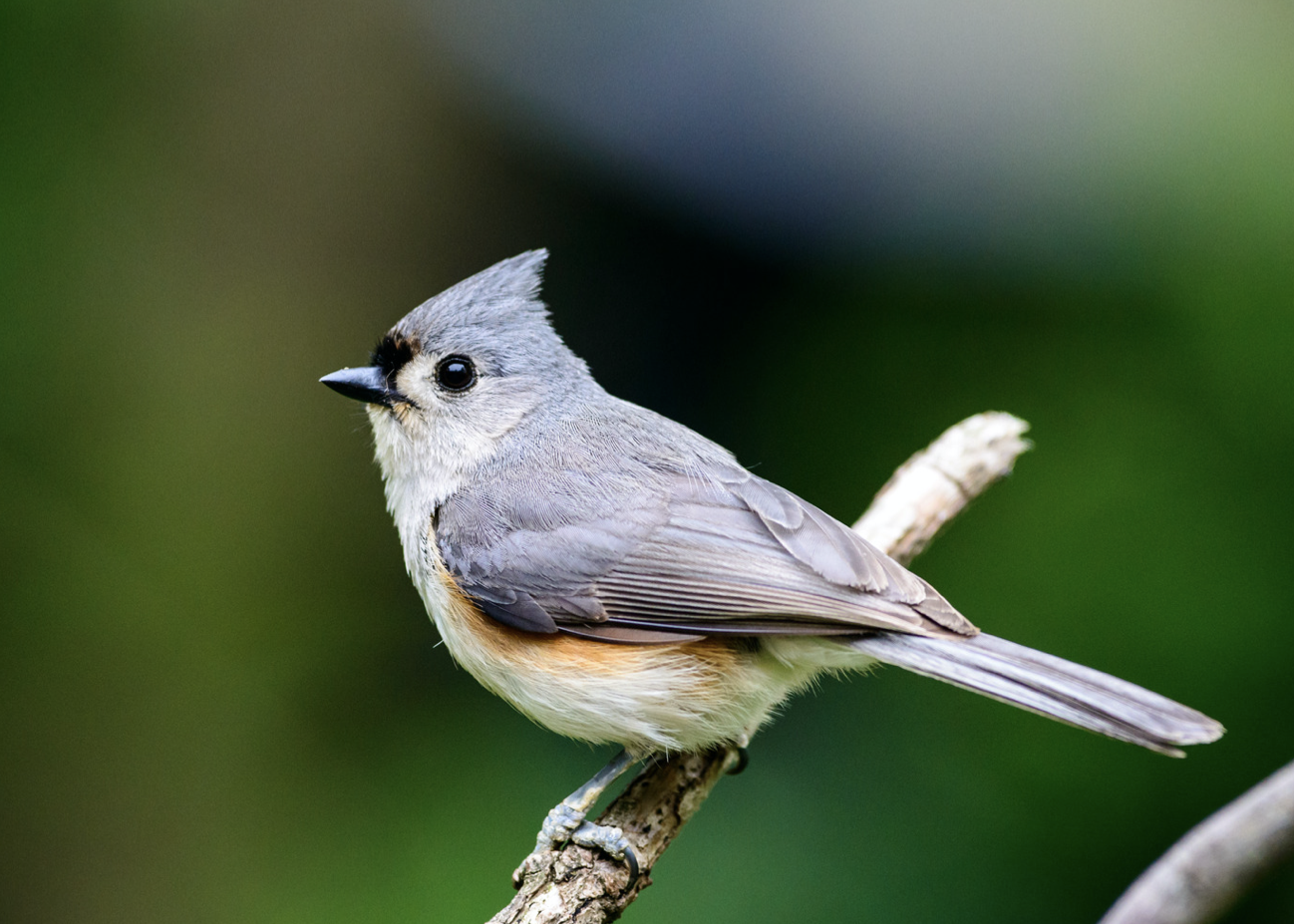 The tufted titmouse typically makes its nest in a hole in a tree or in a nest box. (Photo from Canva Pro)